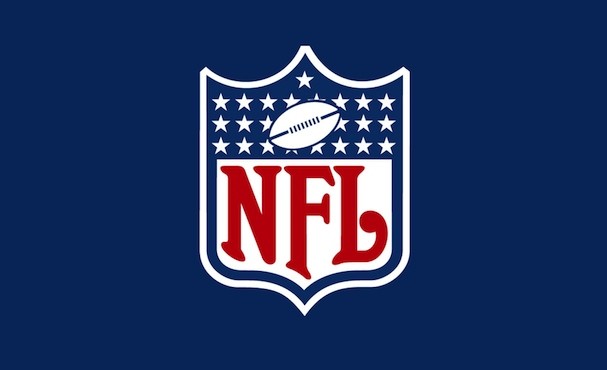 Streaming the NFL online has long been difficult, but things have gotten easier and easier, especially as the league looks to expand internationally and attract new fans for their teams. With games in London, talks of expanding the league into Mexico and Europe and more, the NFL is now looking for ways they can get more eyeballs watching football.
With that, the league has started to make it easier to stream your favorite team's game online, and below you'll find guides for how to watch your favorite NFL team online. most games are on CBS, FOX, ESPN or the NFL Network, but now with channels like the NFL Red Zone, premium options are available as well. See our guides to streaming the NFL draft, NFL Hall of Fame Game and watching the NFL preseason online too.
Watch NFL Games Live Without Cable using DIRECTV NOW
The NFL streaming landscape is getting crowded these days and that's great news for you, the fan. Similar to Sling above, DIRECTV NOW's service is a bit newer but has all the channels you're probably looking for. ESPN, Fox News and of course you'll be able to stream SNF, TNF and MNF online with DIRECTV NOW as well. They also have the NFL on CBS live which other services do not. As of this year, AT&T Unlimited customers get the service for only $10 a month! You get a 7 day free trial so you have nothing to lose. Even though you'll stream NFL games through a cable company, you're doing it live without cable contracts, which is a huge win.
Try DIRECTV NOW Free for 7 Days
Sling Streams Most NFL Games Live for $20 a Month
Sling is an alternative to cable that gives you access to most of the channels you're going to find NFL games on such as NBC, ABC and ESPN. It even has NFL Redzone and NFL Network for $5 more. Thursday Night Football, SNF and MNF are all there too. But the great part about sling is it isn't just about sports and NFL streaming. They have channels like AMC, Bravo and HGTV as well. Here's a full list of channels you'll get for that twenty bucks. They have a seven day free trial so give it a whirl next time you're trying to grab an NFL game out of market or you're traveling. Nothing to lose except getting rid of NFL FOMO.
Try Sling TV Free for 7 Days

Streaming NFL Games Online (guide by Team):
| | | | |
| --- | --- | --- | --- |
| AFC NORTH | AFC SOUTH | AFC EAST | AFC WEST |
| NFC NORTH | NFC SOUTH | NFC EAST | NFC WEST |
Game on CBS? Watch the game here:
If you're looking to stream your team's game on CBS, CBS All Access now offers streaming of NFL games through their handy streaming service. Get a free trial here and start streaming.
Fubo has Local Streaming Access to NFL Games
Local streaming deals for NFL broadcasting rights can be complicated. Fubo has done a great job of securing some of them and, like the options above, will allow you to stream NFL games live on mobile devices in most major markets. Head over there now for a free trial and to find out what teams are streaming with Fubo:
Use NFL Game Pass to Watch Previously Aired Games
The NFL has something called "Game Pass" which is essentially a streaming package of previously aired games. It's cheap but you can't actually stream the games live. Game Pass might be great for international viewers who don't want to wake up at 2AM to stream a game and their local paper won't spoil it for them. Check out more details about NFL Game Pass here.
How to Watch NFL Highlights online
You can also watch NFL highlights free on YouTube, as the league has determined that pushing these short clips have only made it more engaging for fans to stream online.
Other great sites that provide some good resources for new NFL fans include ESPN's NFL news, reddit's /r/NFL forum, and of course Twitter where you can follow your favorite players and teams online. NFL players can be some of the most fun people to follow on Twitter.
Avoid Pirating NFL Games via Illegal Live Streams
Live sports streaming sites are notorious for giving unsuspecting, innocent NFL fans viruses. It may feel like a great idea to steal a game or two on the go but between the malware, buffering and non-HD streaming you're likely to miss out on a pleasant NFL streaming experience anyway. Be true to your favorite sport and team by choosing one of the legal options above.