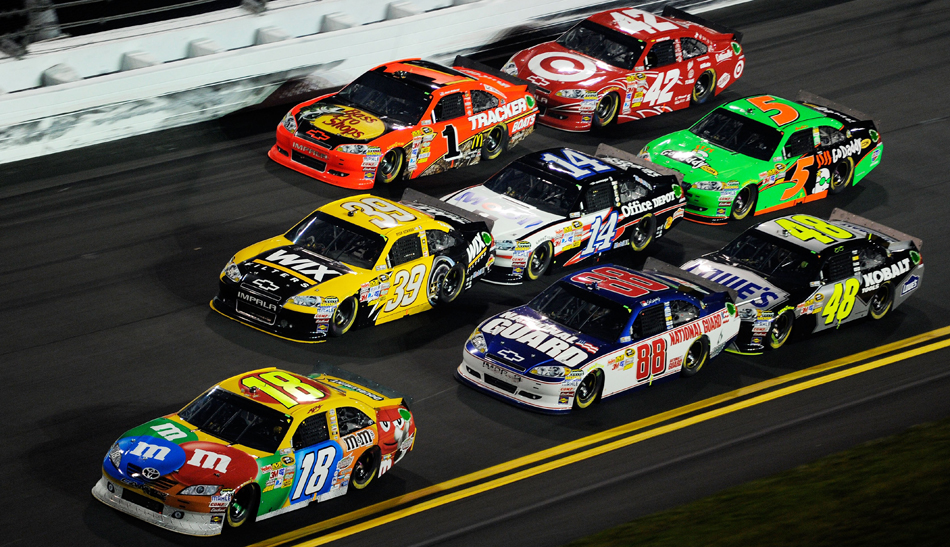 So you love watching nice cars get dirtied up, dinged and driven like crazy? Obviously! Because you're a NASCAR fan. The National Association for Stock Car Auto Racing broadcasts live racing events year round, so no wonder it's America's second favorite pastime. But it's not America's alone because NASCAR is broadcast to 150 countries internationally as well.
So, you know that you love NASCAR because you love cars…but you're way too broke to get a decent cable subscription to watch it. Well, we have some good news and some bad news. The good news is that you can watch NASCAR for free online the bad news is that legally it's not 100% free, but luckily, it is cheap as dirt.
The legal, ethical and real American way!
We Recommend: Hulu
Hulu used to just be a next-day library of shows and movies, but their new live streaming feature is one of the best. Offering you full live streams of NASCAR races means you won't miss a second of the action. Check out their free trial here:
Live Stream NASCAR Races with Sling TV
For $20 a month Sling TV gives you free access to NASCAR via ESPN and numerous other sports channels. It's one of the legal free ways to watch NASCAR online.
Sling TV's app allows you to stream live NASCAR events to your iPhone, iPad, and Android devices. So, you can grab a dose of real redneck action on the go.
Head over there now to check it out and sign up for the free seven day trial.
NASCAR on Fubo
If the big race is on one of your local networks, like NBC, Fubo will have you covered, as they have hundreds of local networks. They also offer a free seven day trial, so you can easily tune-in for today's race risk-free!
Stream NASCAR on NASCAR's Official Website
NASCAR's official website may look dated, but it's good enough because you're not really an internet nerd. There are enough pictures of hot chicks and cars to get you in the mood for some car bashing action. Interestingly, you can catch all the latest, and live NASCAR racing action online for just $2.9 a month or you could subscribe to the whole year for $35. Honestly, if you are in and out of jobs or are hipster redneck who does not want cable but wants lots of NASCAR the $35 a year deal is pretty sweet.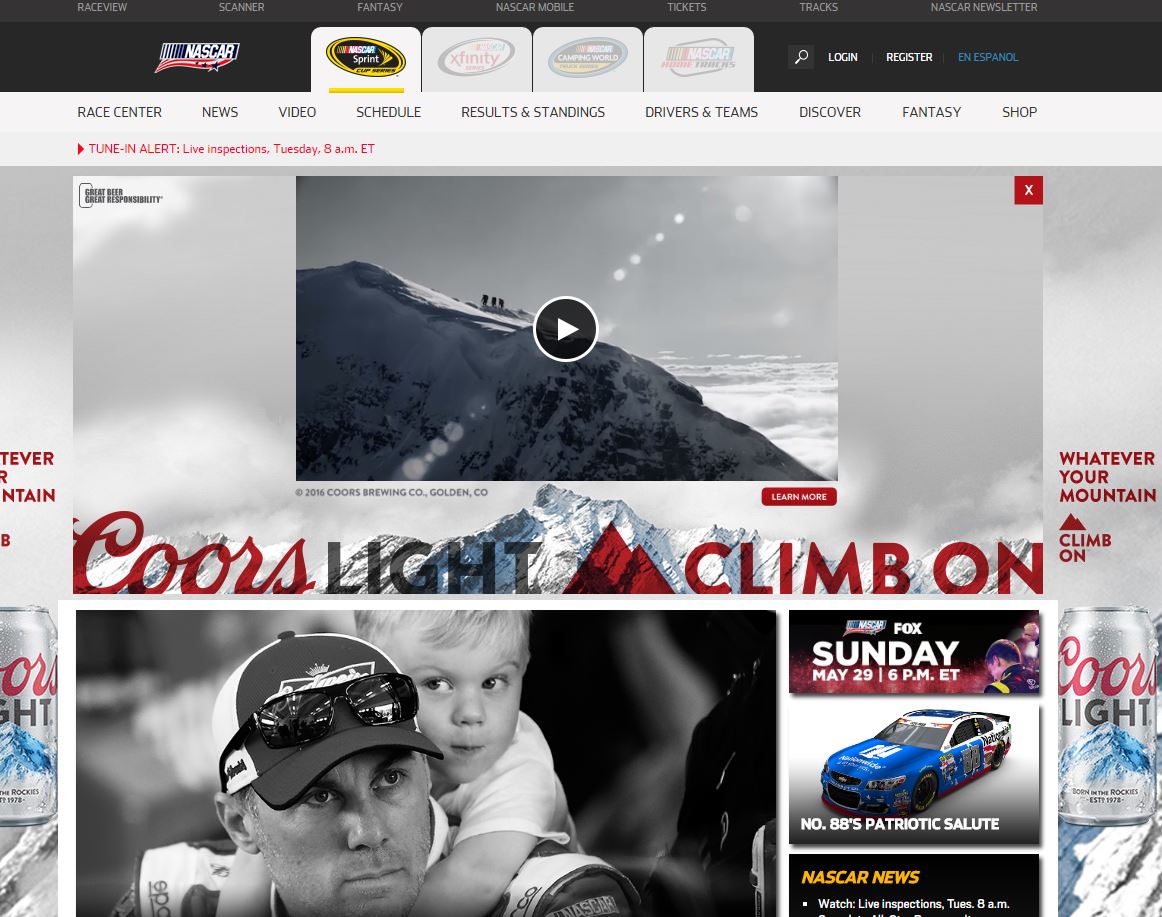 Though you can stream the latest races to your smartphone, tablet, and laptop by downloading the NASCAR app for your Android and iOS device, the quality is not always the best. So, it's no wonder that most people have snubbed it with a three star rating and not four or five stars.  If you're willing to pay a bit, this is the way to go.
DIRECTV NOW is a Great Cable-Free Option for Streaming NASCAR
Their pricing is a little bit higher than Sling (below) but you'll get access to a similar set of channels and it might just feel better for you with the strong brand name behind it. Oh, and it's also only $10 per month for AT&T Unlimited customers! Crazy right? You'll get ESPN and almost every other cable channel you can think of.
Give it a 7 day free trial as well if you're looking to stream the race today.
Try DIRECTV NOW Free for 7 Days
Watch NASCAR Online with ESPN Go or Watch ESPN
ESPN Go is one of the best places to catch all the NASCAR action your heart desires legally but like the official site, it's not free. But you get to watch other sporting events too which is a sports streamer's dream come true. However, if you don't have a cable subscription and nobody trusts you with their login, then this is not a good option.
ESPN's Watch and Go website as well as their app requires that you have a cable subscription to their network. Then you need to enter in your credentials after which all the content is free. If you're a tire kicker that nobody seems to trust, then you're out of luck.
Nefarious Methods of Watching NASCAR Online
There are quite a few, but we strongly advise against breaching copyright and streaming laws which can get you prison time and a hefty fine.
If you're hell bent on free streaming, there are any number of sites based some shady parts of the world. Just Google "Free NASCAR streaming online" if you consider yourself a NASCAR pirate.
Don't blame us if you're caught, or get a virus!
Happy racing!