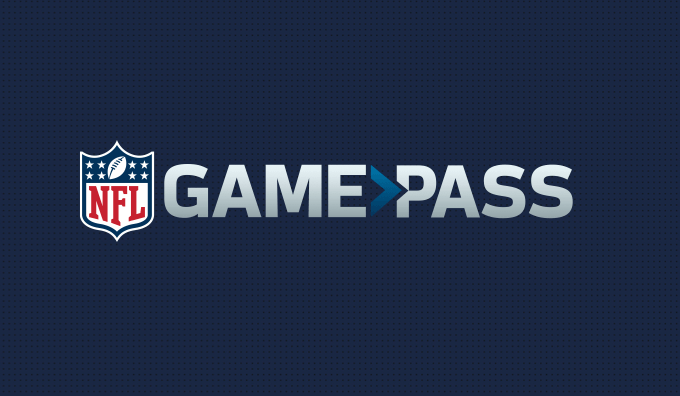 The NFL Game Pass was originally introduced to enhance or perhaps supplement the traditional television model which didn't fit in well with all the millennials wanting to stream. Even though streaming on your tiny mobile screen is not as fun as watching the game live on a big screen television it still gives cord cutters an excellent alternative. If anything sports and in particular the NFL during Super Bowl season is considered the most valuable assets of traditional television. So, the Game Pass is a way for the NFL to cash in on the cord cutting trend.
What Do You Get with The NFL Game Pass?
The NFL Game Pass gives people direct access to all preseason games which are streamed live, the ability just to listen to audio commentary during a regular season game. Subscribers can stream the Playoff Games & Super Bowl Live or on Demand. You also get access to 65 Pre-Seasons and 254 Regular Seasons On-Demand or Live. Plus, you get to watch the NFL RedZone and can live stream the NFL Network. The app also throws in a few different camera angles and a bunch of exclusive content which you don't get on good old traditional television.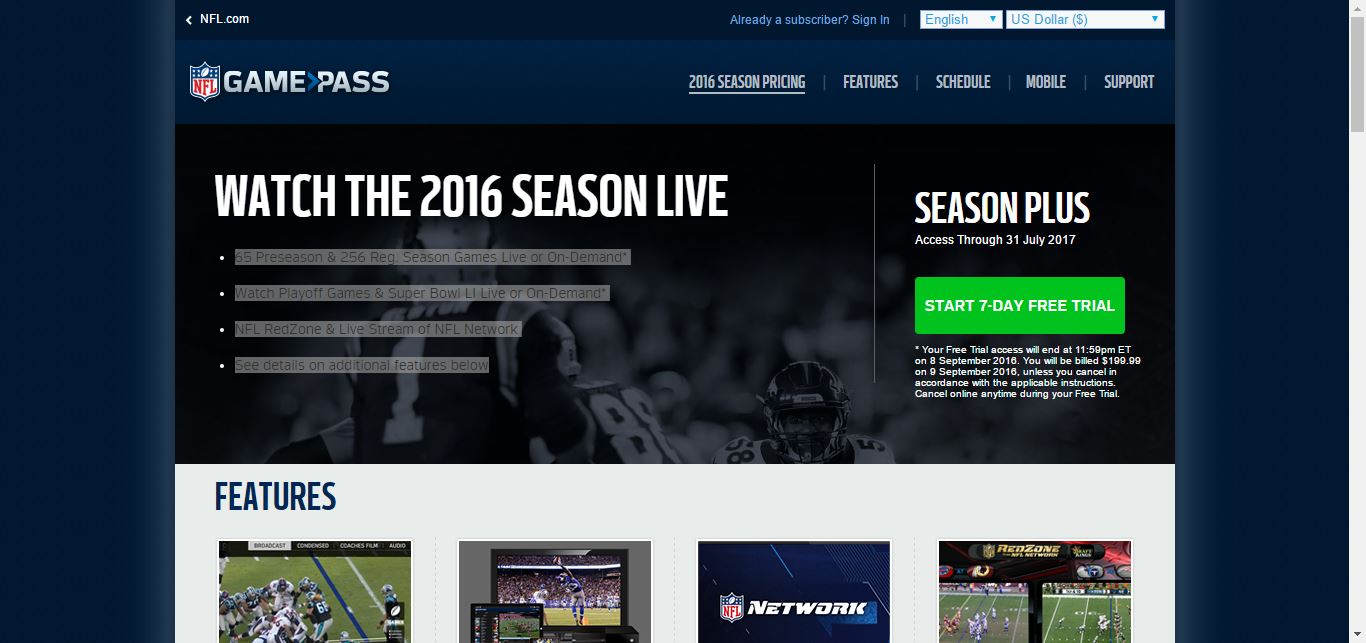 How Much Does The NFL Game Pass Cost?
The NFL Game Pass costs just $199 a year for $59.99 for four months. Not bad if you're a football fan but are hardly ever at home to watch television, or even if you are the kids are in the driver's seat.
How Does the NFL Game Pass Work?
To start with make sure that your credit card has $199 on it or at least $59.99. The NFL does not like people with maxed out credit cards! Once you have the money, just hit the 'subscribe' button on the NFL Game Pass website and fill out your credentials. As soon as your card is charged they send you an email confirmation which means you can start streaming. Though make sure that if you go for $59.99 option that you have the money for three consecutive months since the NFL auto charges your card.
Is the NFL Game Pass Worth it?
If you are a football fan and in particular love the NFL but don't have a television, are rarely at home or don't want to bother yourself with a cable service then the Game Pass makes perfect sense. Plus, who wouldn't like all those extra tidbits thrown in by the NFL? However, to take full advantage of the Game Pass on the go make sure to install the Game Pass app which is available for Android, iOS, and Windows…we feel sorry for people with Blackberries!
Last Updated on by Exstreamist