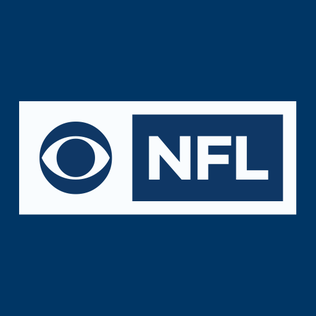 NFL on CBS is primarily branding that's used by the National Football League to broadcast NFL games produced by CBS Sports or the sports division of the CBS network in America. CBS has been airing NFL games since 1956 with the only exception being the break from 1994 to 1997. Since 2014, the network has been broadcasting Thursday Night Football games in partnership with the NFL Network. The network also changed their logo as of late but which seems to have not yet been fully implemented.
NFL on CBS every Thursday makes it easy for football fans to catch up on the most anticipated games. Below we'll reveal how you can live stream NFL on CBS without even having a cable subscription!
Watch NFL on CBS with CBS All Access
CBS All Access is one of the best official ways to watch NFL on CBS without a cable subscription. The service costs around $6 a month and subscribers can stream via the All Access app for iOS and Android devices. Apart from NFL, subscribers can stream just about every latest CBS show.
Live Stream NFL on CBS via DIRECTV NOW
DIRECTV NOW is an AT&T owned cord-cutting service. The service streams CBS live amongst other channels like ESPN, Fox Sports, BBC America, etc. Being able to stream CBS live means that subscribers can watch NFL on CBS every Thursday just as they would with regular cable. The only difference being that they can live stream it on a smart device like their iPhones, or Android devices. The service also has streaming apps for Xbox One, Amazon Fire, and Chromecast, etc. Prices start at just $35 a month.
Try DIRECTV NOW Free for 7 Days
Live Stream NFL on CBS with the PlayStation Vue
PlayStation Vue is Sony's cord cutting solution which is not just accessible via the PlayStation gaming console but also the service's apps for various devices. Since CBS is part of their lineup of over a hundred networks NFL fans can watch NFL on CBS live as well as hundreds of other sports shows.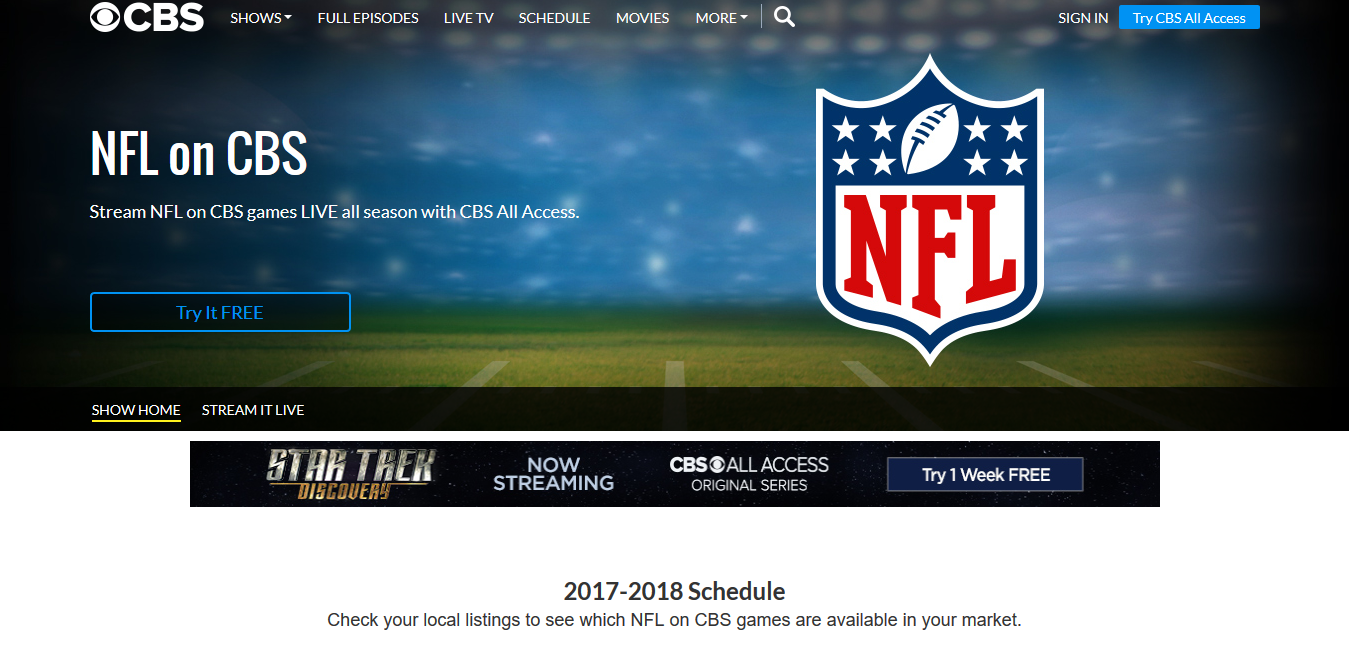 Streaming NFL on CBS via Netflix, Hulu, and Amazon
Netflix and Hulu currently do not have NFL on CBS. But then again both services have yet to develop a sports library which is why it's not the best option for sports fans in general.
Amazon Prime also does not have NFL on CBS available for download. Though things may change if Amazon decides to ink a deal with CBS but till then you have to wait!
Other Methods of Streaming NFL on CBS for Free
We know of no free and legal methods of streaming NFL on CBS for free. Those that are free tend to be illegal which obviously means fines and jail time if you're caught. We wouldn't risk our freedom just to stream football and you shouldn't either!