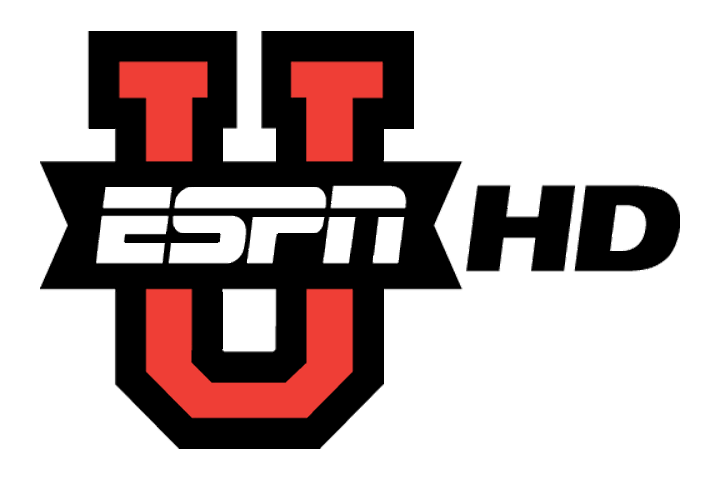 ESPNU is owned by none other than ESPN Inc but is a joint venture between ABC Television Group which controls 80% of the stake and Hearst Corporation with the remaining 20%. The channel focuses mainly on covering college athletics events and is some cases used as an additional outlet for more general ESPN programming. ESPNU along with ESPN Plus is headquartered in Charlotte, NC. ESPNU is huge currently reaching over 73,594,000 televisions across the US.  Not bad for a network launched in 2005 with its first live broadcast from the Gallagher-Iba Arena on Oklahoma State University campus. The game aired live was the semifinals of the Ohio Valley Conference basketball tournament between Eastern Kentucky University and Southeast Missouri State University. The network was mainly launched as a way to challenge the rival CSTV (College Sports Television) which is now called CBS Sports Network.
If you are into watching live college football, you need to be able to live stream ESPNU online unless of course, you've already subscribed to it via your television service provider! Below we get into how you can stream ESPNU online for free.
WE RECOMMEND: Watch ESPNU Games with Hulu Live
Hulu is by far the best way to access ESPN and networks like ESPNU online without cable. Their streaming service is high definition and rarely lags. If you're looking to stream the ESPNU network online, get an exclusive week free below:
Watch College Football on Hulu!
Live Stream ESPNU Online with Sling TV
You can live stream ESPNU on your mobile device thanks to Sling TV. The Sling TV service costs just $20 a month, but with it you can stream the channel to your Android, iOS, Roku or Chromecast device as if you had a regular television subscription. However, you'll need to add on the 'Sports Extra' package to your base subscription to get it. That said you can also stream many entertainment channels like AMC, Fox Sports, Syfy, etc. so, you can flip through the channels during a commercial break!
Streaming ESPNU without Cable on DTVN
AT&T TV NOW is a lot like Sling in that you don't have to subscribe to a pricey cable package to get access to networks like MLB Network, NFL Network and NHL Network. It's about $35 a month but you can get discounts if you're an AT&T customer (DIRECTV's parent company). There's a seven day free trial either way so it's a no brainer.
Watch ESPNU Online Using the Official ESPN App or Website
The official ESPN app and live streaming via the website allow you to stream all the college football games that's broadcast on ESPNU. While there isn't a dedicated ESPNU app, the official ESPN app does a good enough job until there is one available. That said you can stream all the ESPNU college sporting events for free but only if you're a subscriber to ESPN via your cable service provider. If that's not the case, then you can choose another option below.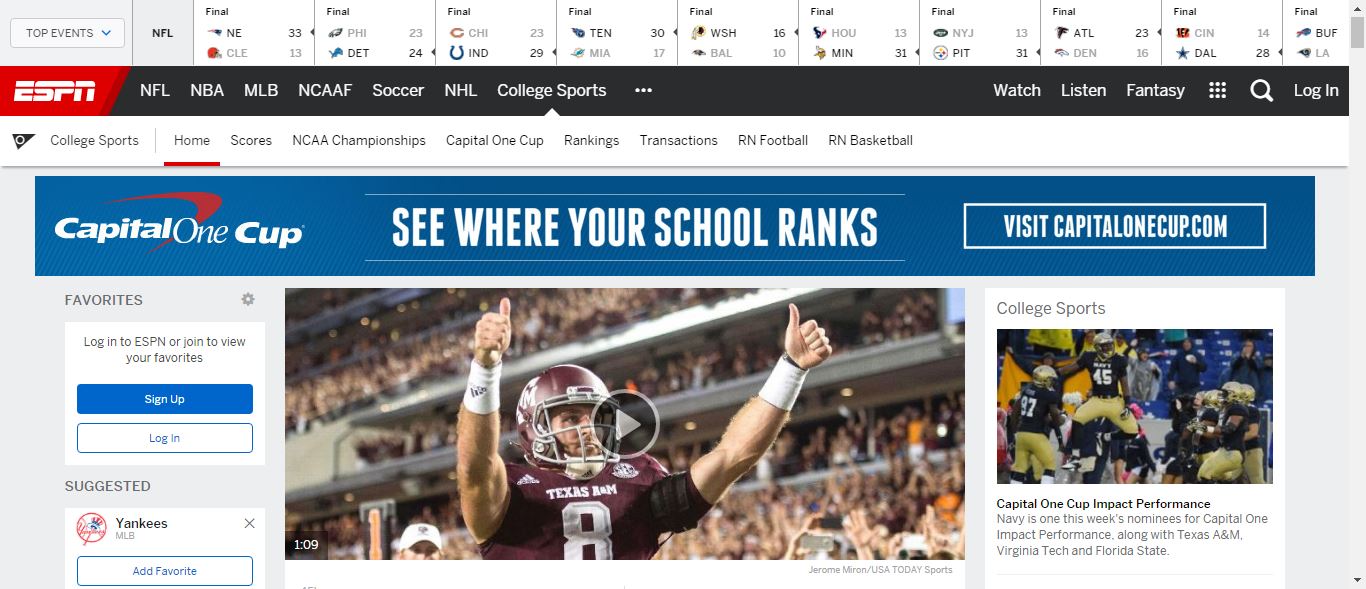 Stream ESPNU live via the PlayStation Vue
The PlayStation Vue is another live streaming service which offers ESPNU as part of their package. However, you'll have to be prepared to pay $45 a month for the 'Core' package at least to get it. But on the bright side that $45 buys you over seventy other channels. Plus, you no longer have to put up with bad service and being on hold for hours just to get a technician to your doorstep!
Other Ways of Streaming ESPNU Online for Free
As far as we are concerned above are the only legal ways to stream ESPNU Online. We are sure there are plenty of illegal and free methods but those you cannot trust. If anything don't let your love for college sports end in being charged with piracy usually followed by a hefty fine.