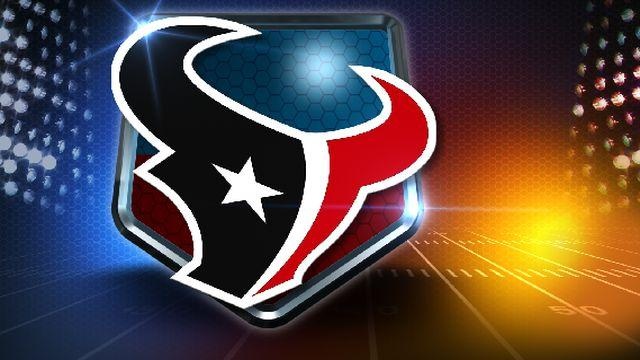 While the Texans may not be one of the winning-est teams in the NFL right now they are certainly one of the most entertaining. If HBO's Hard Knocks showed us anything it's that this team has a real leader for a coach, a monster in J.J Watt and a cast of characters worthy of paying attention to. So it's no wonder you're trying to watch the Texans live online.
Even though the Texans are in a relatively weak division alongside the Colts, Jags and Titans, they still seem to struggle even with a crushing defensive line that's the envy of the league. Will they ever be able to turn it around and put a more balanced team (with a functional quarterback) on the field?  Find out by streaming all of their games this season.
There are several ways to watch the Texans, and all NFL games online. Here are a few of the most convenient methods of live streaming the Texans game to the device of your choosing.
Live stream the Texans games on NFL Network, RedZone, ESPN, ABC and NBC with Sling TV
The NFL and Sling TV have made an agreement to offer live streams of games on ESPN, RedZone, NFL Network, FOX and ABC. Right now they offer a free seven day trial as well. So if you're looking for a way to stream the game legally this is going to be your best bet.
Fubo has Online Streaming Access to Texans Games
Local streaming deals for NFL broadcasting rights can be complicated. Fubo has done a great job of securing some of them and, like the options above, will allow you to stream NFL games and RedZone live on mobile devices in most major markets. Head over there now for a free trial and to find out what teams are streaming with Fubo:
Stream Texans Games with Hulu
One of the biggest names in streaming, Hulu has live streaming options that will give you access to ESPN, FOX, CBS, and NBC. That should cover a good chunk of the Texans games you're looking to stream if your local team is available on one of these networks.
If the Texans Game is on CBS, Stream it Free with All Access
CBS now offers a free trial of their streaming service All Access. If the Texans game is being broadcast on CBS, you can get access to it with a free trial. The service normally costs $6 a month and includes a live stream of CBS and a lot of their back catalog on-demand. Check local listings.
Use a VPN to access out-of-market games
Live in Texas but want to watch a game broadcasting in Florida? NordVPN has you covered. Set up a VPN and just like that, you can use any of the above streaming services to access live streams of your favorite team.
Watch the Texans Live Without Cable with AT&T TV NOW
Texans fans love power in their game. AT&T TV NOW's powerful new service has all the big hitters including ESPN, Fox News and of course you'll be able to stream all Texans games you want from anywhere. You should grab the 7 day free trial. JJ Watt approved (not really).
Live Stream the Texans Game with NFL Mobile from Verizon
If you're a Verizon customer stop what you're doing and pick up your phone now. Whether you like it or not the NFL Mobile app is on your phone right now! You can watch any of the "special" Monday, Thursday or Sunday night football games from that app, including the live Texans game. So fire that baby up if this applies to the game you're looking for because it's the best option for streaming the Texans for free.
Watch The Houston Texans Game with NFL Game Pass
If you're not a Verizon customer you can also purchase an NFL game pass for either every team or just your home team (it's cheaper to just choose the Texans if that's all you need).  Game Pass is an app that you can download on any number of devices including android or iPhone. It's the complete NFL streaming solution and Texans fans will certainly be covered if you have the money to subscribe. Sound good? Oh, the games are on a delay of one hour. We should probably mention that.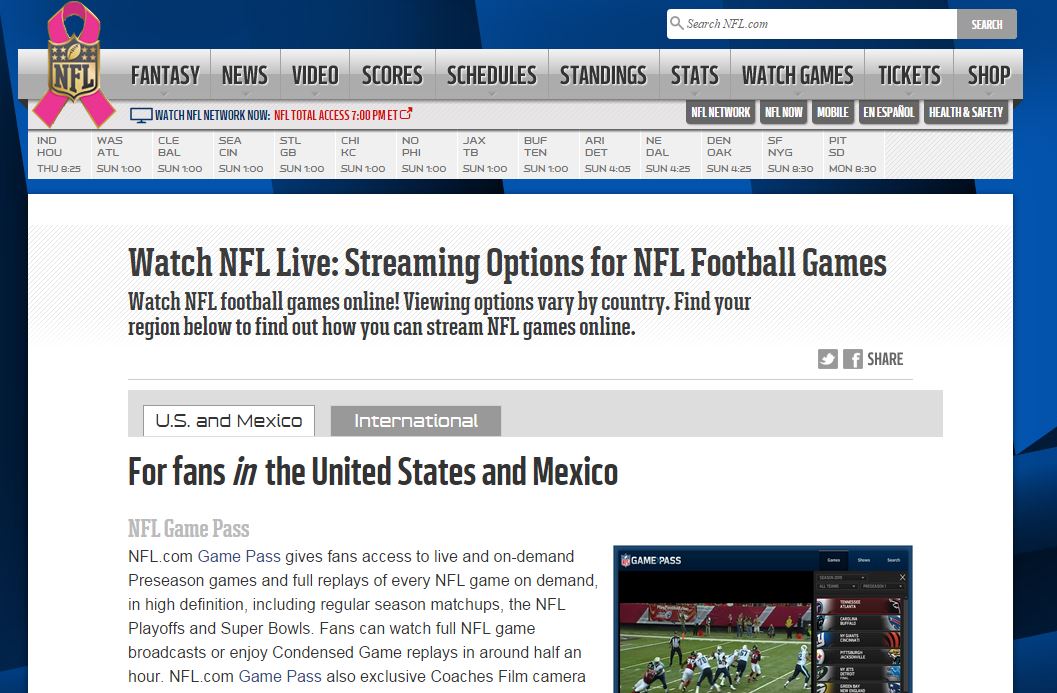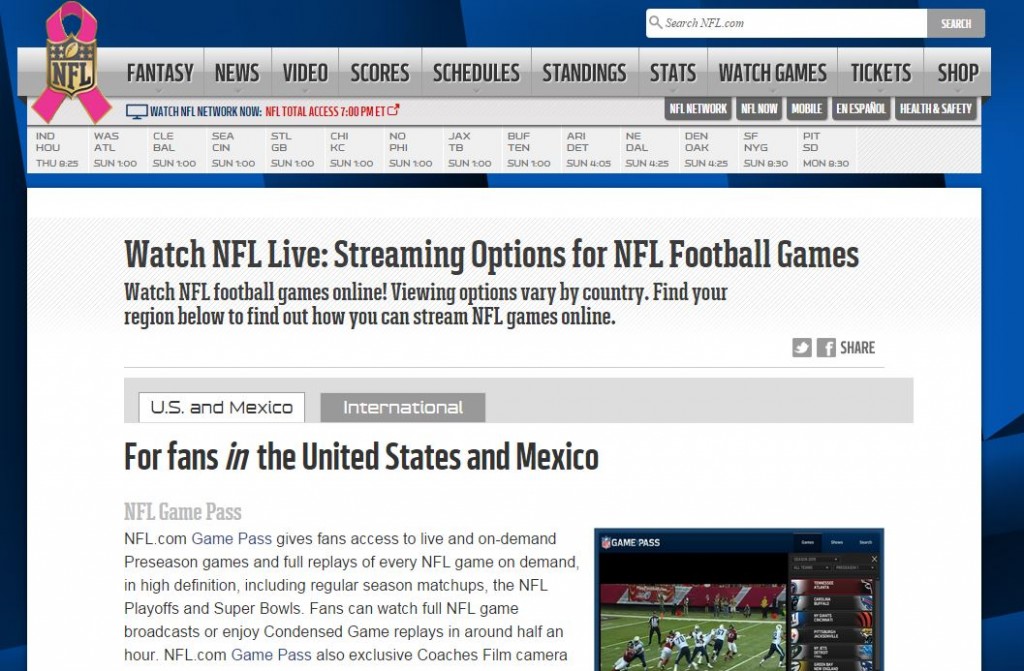 Oh, there's one major catch. You only get replays of Texans games. Yep, nothing live but you do get access to the last 5 years of Houston's games. Raging yet? Let's move on to some better options.
Other Streaming Methods for the Houston Texans
Playstation Vue is similar to Sling TV where you can pick channels to subscribe to and don't have to be tied to a cable subscription. Just start streaming the Texans.
The Texans are not on Netflix or Hulu or Amazon.
Go to the Texans game and support your team! It's like streaming online but it's offline and directly into your fat face.
Amazon also inked a deal with the NFL to stream all Thursday night games live! Give Prime a 30 day trial for those games:
Try Amazon Prime Free for 30 Days
Using Illegal Texans Live Streams Online
The other option is to hunt around the web for an illegal live stream of the Texans game. You might get a virus, you might get some buffering or explicit ads– heck, you might get all three! But if this is the only option then godspeed. You'll need it because we can't recommend this method for streaming the Texans game online. Don't say we didn't warn you.
Last Updated on by Exstreamist