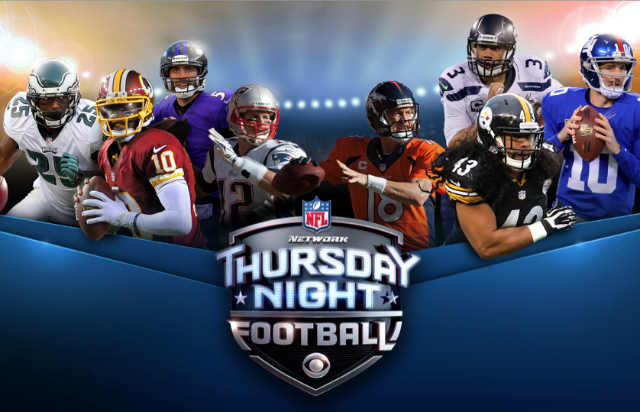 WE RECOMMEND: Stream TNF Games with Hulu
One of the biggest names in streaming, Hulu has live streaming options that will give you access to ESPN, FOX, and NBC. That should cover a good chunk of the games you're looking to stream including Thursday Night Football when it's on FOX. It's just a great deal:
Watch TNF Live with Sling TV
Here's a great option when the game is on the NFL Network. Sling TV is a new alternative to Cable that allows you to subscribe to several channels for a mere $20, including TNF.  NBC and NFL Network are both on Sling. You get ESPN too so it's really a great deal. TNF is always streaming on Sling these days unless it's on CBS in which case you'll need All-Access. It gives you live television so you can watch online just like you would on a traditional television. Head over there now to check it out and sign up for the free seven day trial.
Fubo has Local Streaming Access to Thursday Night Football Games
Local streaming deals for NFL broadcasting rights can be complicated. Fubo has done a great job of securing some of them and, like the options above, will allow you to stream NFL games, NFL Network, and RedZone live on mobile devices in most major markets. Head over there now for a free trial and to find out what teams are streaming with Fubo like your Titans:
So your team just won a hard-fought game on Sunday night. The guys are hoping for some rest before their next big matchup when they take a casual glance at the schedule: Thursday Night Football! On four days rest, you're up against a team that had the last eleven off. Will you be able to hang? These games can either be big ones like Cowboys vs Eagles or lackluster like Lions vs Falcons.
For the fan, though– Thursday Night Football keeps our heads in the game just when we start to forget about our ailing Fantasy teams. Make sure you've got your team locked in because you'd better believe those points on Thursday count! But if you're not a cable subscriber, you might have a tough time streaming Thursday Night Football unless you use one of the options below.
Is there an Official Thursday Night Football Live Stream?
Thursday Night Football has one of the most confusing broadcast schedules. It's on several different networks throughout the year. But luckily every single TNF game is on NFL Network too, which many people have in their cable package but it's also on Sling (but not DTVN yet) for cord cutters!
Here's the official Thursday Night Football schedule 2018:
2018 NFL NETWORK SCHEDULE

Week 2: Thursday, September 13 (NFL Network)

Baltimore Ravens at Cincinnati Bengals

Week 3: Thursday, September 20 (NFL Network)

New York Jets at Cleveland Browns

Week 4: Thursday, September 27 (FOX/NFL Network)

Minnesota Vikings at Los Angeles Rams

Week 5: Thursday, October 4 (FOX/NFL Network)

Indianapolis Colts at New England Patriots

Week 6: Thursday, October 11 (FOX/NFL Network)

Philadelphia Eagles at New York Giants

Week 7: Thursday, October 18 (FOX/NFL Network)

Denver Broncos at Arizona Cardinals

Week 8: Thursday, October 25 (FOX/NFL Network)

Miami Dolphins at Houston Texans

Week 8: Sunday, October 28 (NFL Network)

Philadelphia Eagles at Jacksonville Jaguars (London)

Week 9: Thursday, November 1 (FOX/NFL Network)

Oakland Raiders at San Francisco 49ers

Week 10: Thursday, November 8 (FOX/NFL Network)

Carolina Panthers at Pittsburgh Steelers

Week 11: Thursday, November 15 (FOX/NFL Network)

Green Bay Packers at Seattle Seahawks

Week 13: Thursday, November 29 (FOX/NFL Network)

New Orleans Saints at Dallas Cowboys

Week 14: Thursday, December 6 (FOX/NFL Network)

Jacksonville Jaguars at Tennessee Titans

Week 15: Thursday, December 13 (FOX/NFL Network)

Los Angeles Chargers at Kansas City Chiefs

Week 15: Saturday, December 15 (NFL Network)

Houston Texans at New York Jets

Week 15: Saturday, December 15 (NFL Network)

Cleveland Browns at Denver Broncos

Week 16: Saturday, December 22 (NFL Network)

TBD

Week 16: Saturday, December 22 (NFL Network)

TBD
Thursday Night Football is on three different networks this year. CBS, NBC and NFL Network (home of Red Zone). CBS, to its credit has announced that all NFL games on their air will be available to stream online, including Thursday Night Football, for free, without any authentication needed. The NFL Network is another story, however. You'll most likely need a traditional cable subscription to get the most out of Thursday Night Football on that network. Check out the schedule to see which games are airing on which network this year. As a rule, the high profile (eg "good") games are on CBS and the throwaways are typically on NFL Network.
Is Thursday Night Football on Netflix or Hulu?
No. Netflix and Hulu have not mastered the art of live sporting events, including TNF just yet. Perhaps one day we'll see NFL games on Netflix or Hulu but that does not look to be in the cards for the foreseeable future.
Watch NFL Games Live Without Cable with DIRECTV NOW
Thursday Night Football has a complicated streaming schedule. If the game is on NBC, CBS or ESPN  you can stream it live with DIRECTV NOW's service. If it's only on the NFL Network, check out Sling TV below. But for those other networks, DTV has all of those channels and more including ESPN, Fox News and HGTV too. You get a 7 day free trial so there's no reason to delay. Streaming TNF live without cable has never been easier. If you're an AT&T Unlimited customer the lowest priced package is only $10 a month! Crazy.
Try DIRECTV NOW Free for 7 Days
Verizon Customers can Stream Thursday Night Football Games for Free
If you're a Verizon mobile customer you should have an app on your phone right now called "NFL Mobile". Did we just blow your mind? Open that up and you should have access to all Thursday Night Football games anywhere, anytime from your phone or tablet. This is a free service for all Verizon customers so if you're already using them you're golden like Tate.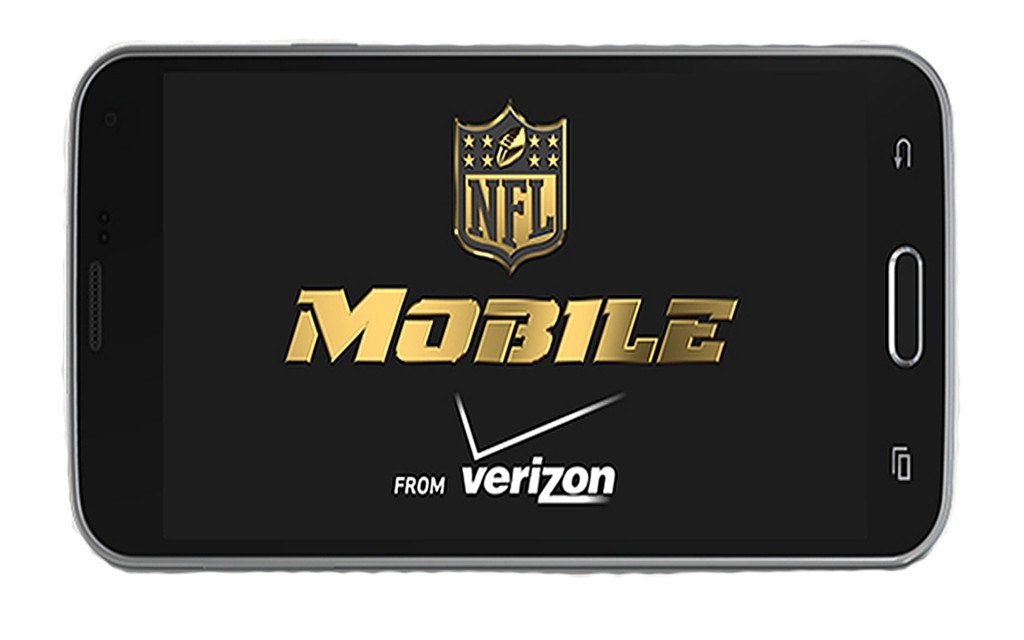 Don't Watch Thursday Night Football Online Illegally
If all of the above are unavailable to you there's always the option of straight up piracy. We can't recommend this course of action for any show, including Thursday Night Football because there tend to be viruses, malware and at the very least– horrible quality streams out there. You probably don't want to watch your Seahawks through a VPN, on an illegal, non-HD, buffering Russian stream do you? Maybe you're willing to sacrifice quality and legality for access but be sure to check out the above options first to make sure you're not needlessly stealing.