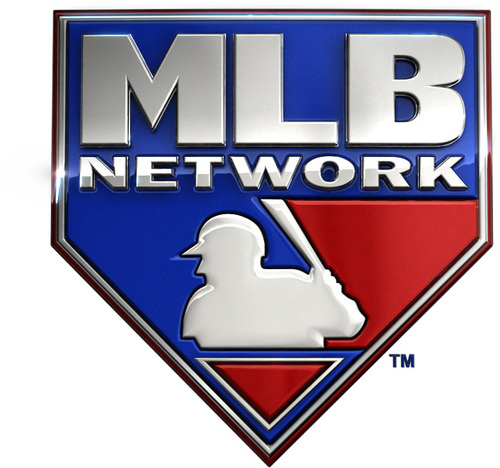 The MLB Network is a channel dedicated to baseball 24/7. Owned by Major League Baseball along with Comcast, Charter Communications, Cox Communications and Direct TV. The Network is headquartered in Secaucus, New Jersey, in the former MSNBC studios. Interestingly the MLB Network's studio is also home to the NHL Network. The MLB Network reaches over 69,991,000 households with a television which makes up 60.1% of cable, telco and satellite customers in the US. As of April 2016, 25 MLB Showcase games were broadcast in 4K ultra high definition, via DirectTV. It is expected that the same will be done for the 2017 season.
All baseball fans should have unrestricted and live access to the MLB Network. Below we look at how you can stream the channel online!
Watch the MLB Network Online Using the Official MLB At Bat App and Official Website
The official MLB Network website and At Bat app allows subscribers to the channel to stream it live on their computers, iOS, and Android devices. However, if you don't have a cable subscription, then subscribe to MLB.TV Premium, which costs $112.99 a year. The service allows subscribers to use the At Bat app on their iPod touch, iPhone, iPad, and almost all Android smartphones to stream live games. The service will also be available for 2017's season across Roku, Apple TV, PlayStation 4, Xbox One, etc. in 60 fps, HD.
Live Stream MLB Network Online with Sling TV
You'll probably be able to stream many MLB games in general via Sling TV, but the service does not include the MLB Network just yet. However, starting at $20 a month, you can stream most games which are broadcast by Fox Sports and ESPN. That's in addition to the dozens of entertainment channels you can stream via the Sling TV app for iOS and Android devices.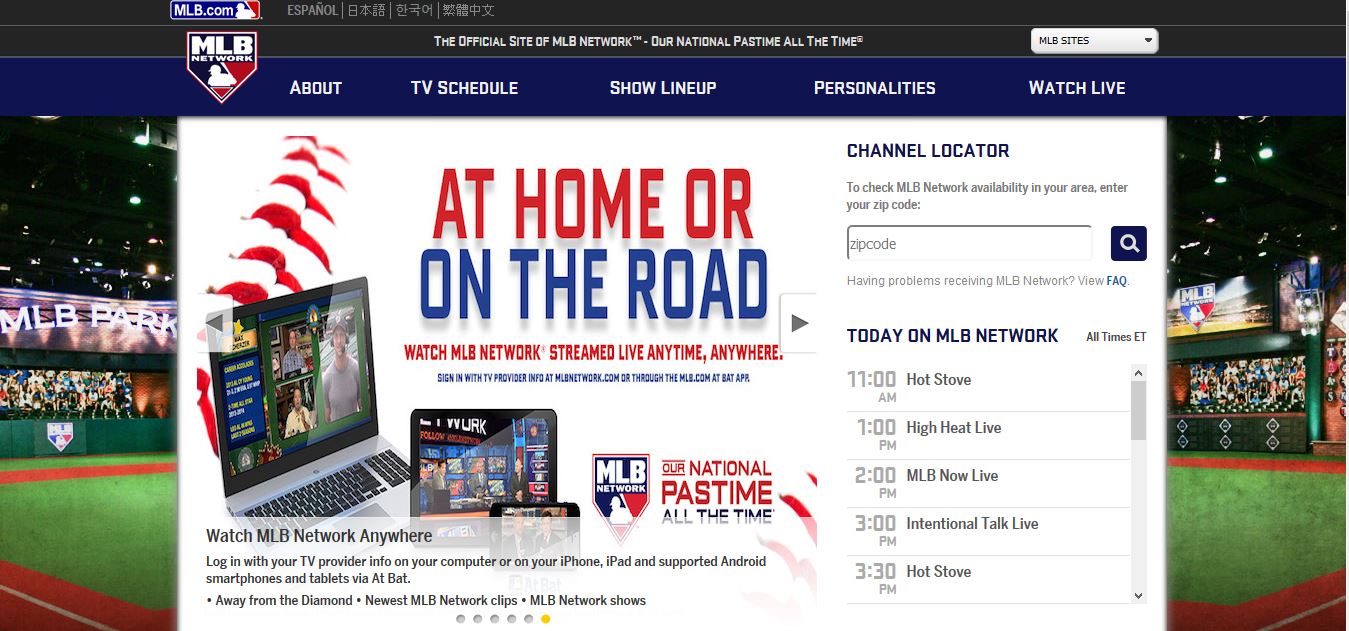 Stream the MLB Network with AT&T TV NOW
Since AT&T TV NOW is owned by AT&T, it does include the MLB Network. However, you'll need to opt for the 'Just Right' subscription for $50 a month which includes 80 other channels. But with it, you get access to dozens of other channels and the satisfaction of knowing that you'll not miss another regular season game again! Being able to stream on the go ensures that working the graveyard shift is a lot more interesting!
Other Ways of Streaming the MLB Network for Free
As baseball fans, ourselves we know the lengths to with anyone can go to, but illegal streaming is a very bad idea. We advise that you spare a few bucks and subscribe to the MLB Network legally, which is a lot cheaper than spending time behind bars!