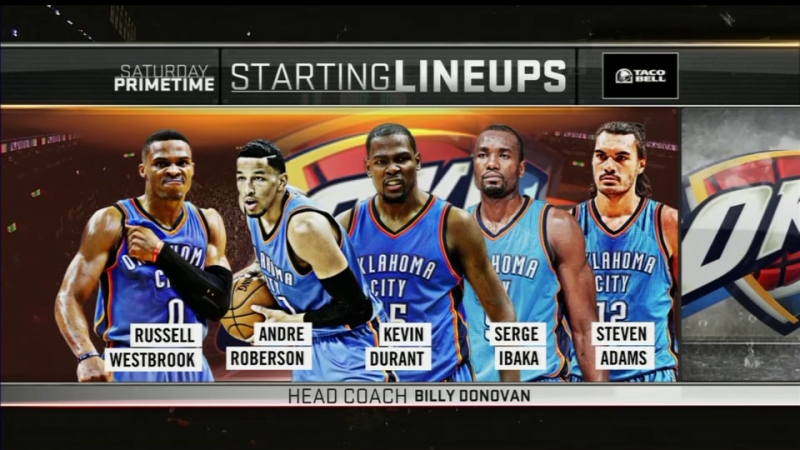 ABC is without a doubt one of the most popular channels in the US with hit shows such as Forever 31, Dancing with the Stars, The Muppets, etc. Even though not as old as CBS or NBC for that matter it still manages to cater to just about everyone including basketball fans with the NBA Saturday Primetime and the NBA Sunday Showcase on ABC.
The Best Way to Watch NBA Games on ABC Online: Hulu Live
Thought Hulu was just next-day on-demand TV? Think again! Hulu Live is here and it's our highest-rated streaming service yet. You can get full access to NBA games on ABC without cable through Hulu Live now. The best part? It comes with an amazing free trial, so it's completely risk free to watch tonight's game:
Live Stream 'NBA on ABC' Online with Sling TV
Sling TV is an excellent service if you want to live stream 'NBA on ABC' along with a host of another ABC shows. However, since Sling TV is like having a television hooked up to your smart device (obviously via the Sling TV app), you get a host of other channels. So, in addition to just ABC for instance, AMC, BBC, CNN, ESPN, etc. You can even choose to live stream an NBA game on ESPN even if you're not at home.
Watch NBA on ABC with DIRECTV NOW
The easiest way to watch 'NBA on ABC', when not at home or on the road for some reason is to do it via DIRECTV NOW live. The service works by streaming ABC along with many other channels via its app for your device. The service does require a subscription but not the expensive type where you need to pay for six months. You can pay for every month and starting at $35 it's perfect for struggling hipsters and basketball fans alike. Trial run the service for free using the link below.
Try DIRECTV NOW Free for 7 Days
Watch NBA Saturday Primetime Online on ABC
The NBA Saturday Primetime is presented by none other than La Quinta. It is mainly a presentation of the best Saturday night NBA games which were produced by ESPN but are being televised on ABC. The program originally debuted on January 23rd, 2016 as an eight-game slate mainly to update the audience on the best that the 2015-2016 season has to offer.
Streaming NBA Sunday Showcase on ABC
Apparently aired every Sunday night, the show is presented by State Farm and BBVA. It is mainly a detailed presentation of all the Sunday afternoon broadcasts of NBA games produced by ESPN but shown on ABC.
Both shows feature some of the best action that the NBA has to offer which is why it's tuned into by millions of viewers each week. However, the time slot can collide with a couple of your weekend plans especially if going out with your first love is priority no. 1. But don't let that get in the way of watching the NBA when you can stream the shows online.
Watch 'NBA on ABC' Using the Official ABC App or the Website
The official ABC app allows you to stream the 'NBA on ABC' live for free along with all the other shows that ABC airs. The only catch is that you need to be a subscriber to the network. If you don't subscribe to the network via your local and often not friendly cable service then downloading the app to your iOS or Android device is pointless. However, you could try to ask your parent's for their credentials after all everything is fair in love and NBA live streaming!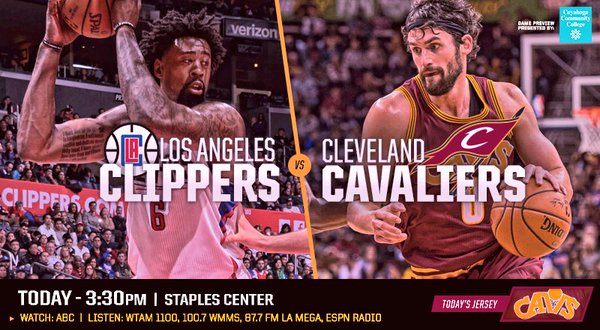 Stream NBA on ABC via PlayStation Vue
The PlayStation Vue is like Sling TV but instead of $20 a month you have to pay $45 a month if you want to stream ABC. However, you do end up with dozens of other channels many of which you get with Sling TV. The beauty of the PlayStation Vue is that you can also stream directly to your PlayStation 4, so you can switch between playing the NBA and live streaming NBA Saturday Primetime or NBA Sunday Showcase.
Other Ways of Streaming NBA on ABC for free?
We are not aware of any other methods you can use to stream the shows for free. If you're an NBA fan, don't resort to piracy which is like stealing, and we all know that stealing can get you i.e. prison time, fines and your girlfriend marrying your ugly best friend.