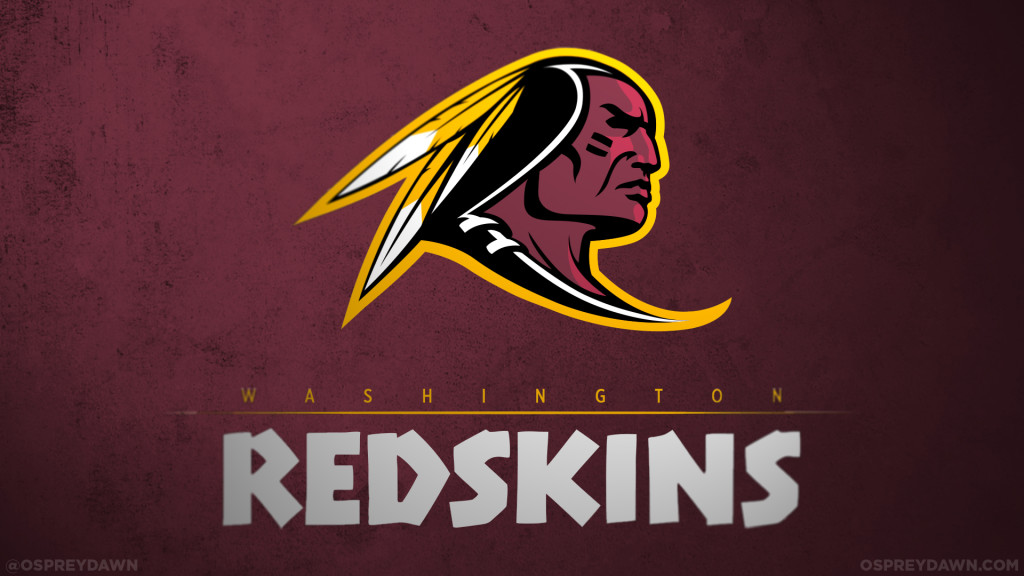 If you thought the Seahawks were the most controversial team in the NFL you haven't been paying attention. While Richard Sherman might go off script once in a while, the Washington Redskins name, logo and owner have been under the gun for a few years now. The controversy mainly swirls around their semi-offensive-to-native-Americans name and logo. Some think they should change it to something less offensive while others hold true to the history of the team and insist that they're "honoring" our indigenous peoples. They share a division with the Cowboys, Giants and Eagles. One of the most contentious divisions in the league.
Here are several different options for watching the Redskins game online for free.
WE RECOMMEND: Stream Redskins Games with Hulu
One of the biggest names in streaming, Hulu has live streaming options that will give you access to ESPN, FOX, CBS, and NBC. That should cover a good chunk of the Redskins games you're looking to stream if your local team is available on one of these networks.
The Redskins are Always Live on Sling TV
Sling is an alternative to cable where you pay 20-30 bucks depending on what channels you want and get access to things like RedZone, ESPN, AMC, MTV and NBC Sports. It's actually really great for cord cutters and those who want to watch the Redskins without cable. There's a 7 day free trial so give it a look and decide if it's for you. It's a cheap option for streaming the Redskins online from anywhere.
Fubo has Local Streaming Access to Redskins Games
Local streaming deals for NFL broadcasting rights can be complicated. Fubo has done a great job of securing some of them and, like the options above, will allow you to stream NFL games and RedZone live on mobile devices in most major markets. Head over there now for a free trial and to find out what teams are streaming with Fubo:
Use a VPN to access out-of-market Redskins games
Live in one city but want to watch a game broadcasting in another city? NordVPN has you covered. Set up a VPN and just like that, you can use any of the above streaming services to access live streams of your favorite team.
Redskins Game on CBS? Watch the game here:
If you're looking to stream your team's game on CBS, CBS All Access now offers streaming of NFL games through their handy streaming service. Get a free trial here and start streaming.
Watch Redskins Games Live Without Cable with DIRECTV NOW
Redskins fans love to keep it simple and cheap.  DIRECTV Now's service is a new one that has all the channels you're looking for like ESPN, Fox News andall Redskins games streaming on tons of cable channels. This is your one stop shop for cutting the cord, Redskins nation. You should grab the 7 day free trial because why wouldn't you?
Try DIRECTV NOW Free for 7 Days
Live Stream the Redskins Games Online via Network Apps
ABC, NBC, CBS and Fox all have applications for their programming that often includes a live stream of the current games. For example, if the Redskins are playing on CBS you can check out CBS All Access and stream the game through that app. There's a week long free trial available so if you just want one game you can even just stream that and dump the app before you have to pay.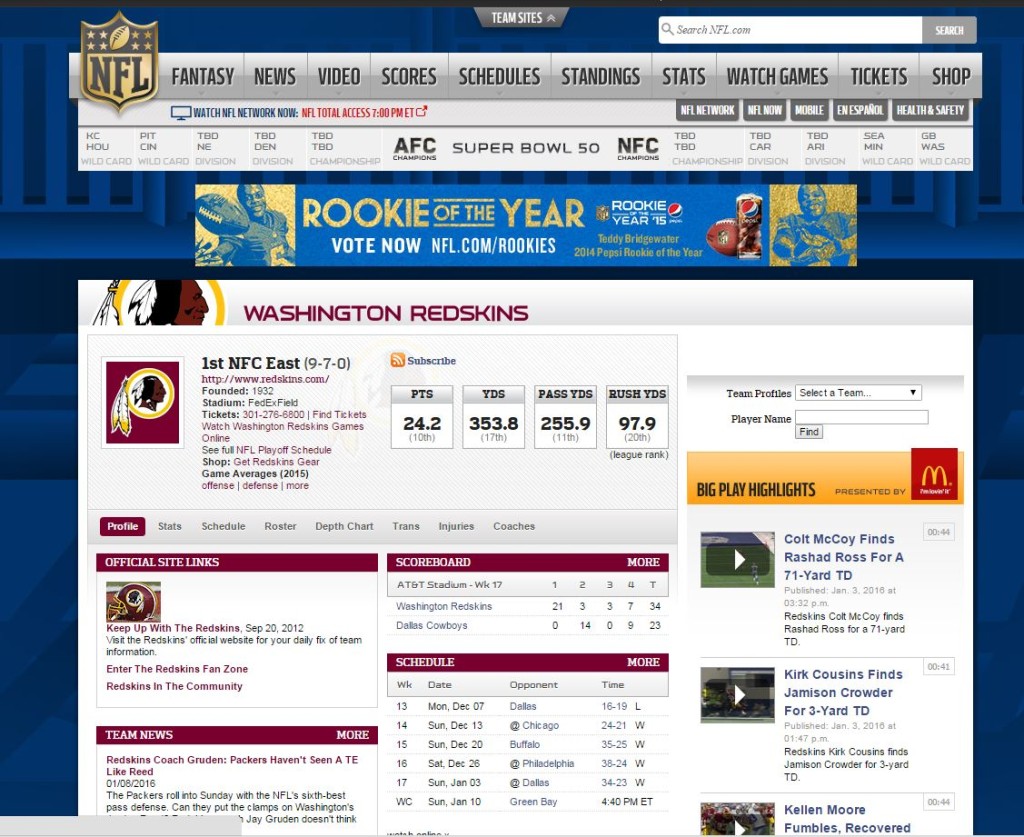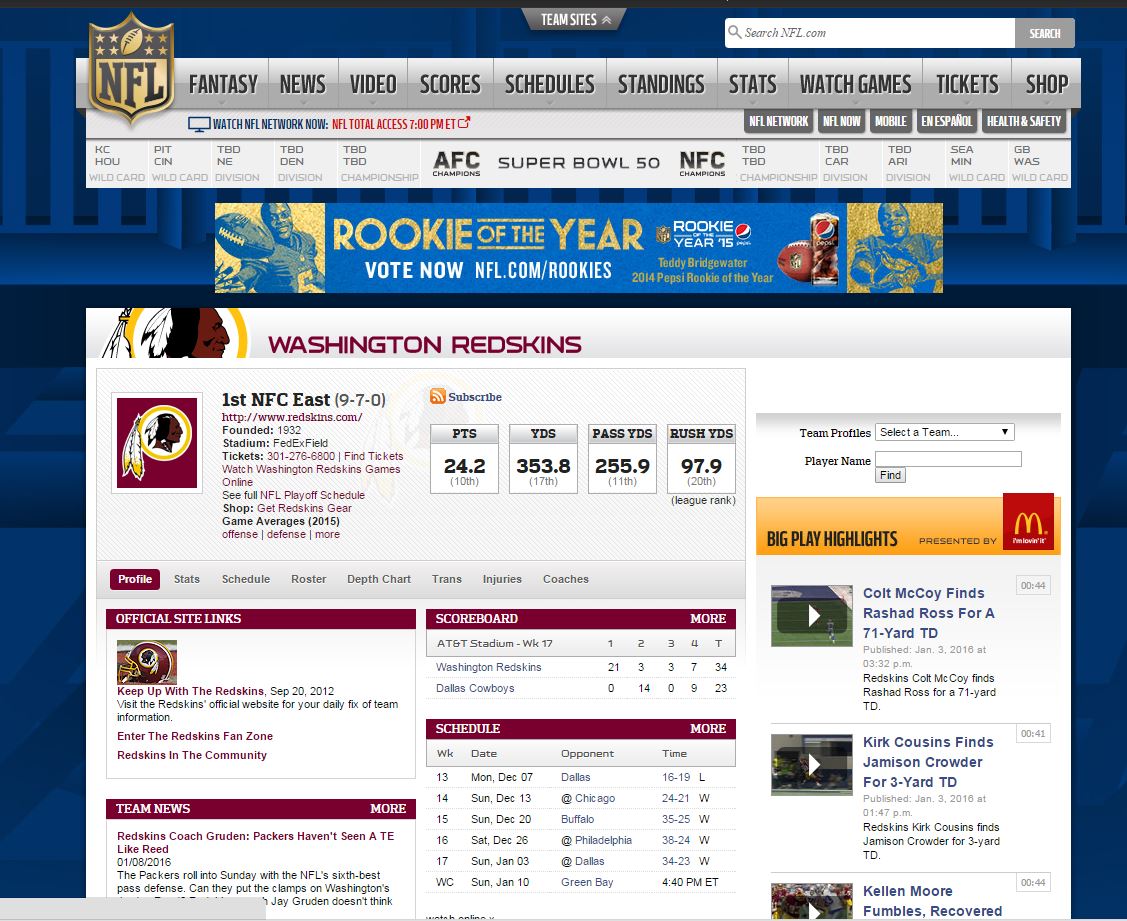 The other networks also have apps available that may or may not allow you to stream the Redskins game for free as well.
Verizon Customers: Watch the Redskins on NFL Mobile
NFL Mobile is a free app available to all Verizon customers. It includes all "special" games such as Thursday Night Football, Sunday Night Football and MNF as well. You may already have that on your phone whether you wanted it or not . It's included on many new phones with Verizon. Fire it up and start watching the Redskins on mobile for free if you're a Verizon customer and the game is on one of those special times.
Are the Redskins on Netflix or Hulu?
In short: No. Netflix and Hulu haven't figured out how to make sports work well on their streaming platforms. You won't find the Redskins game on Netflix or Hulu any time soon. Maybe in a distant future where everything is on Netflix and all restaurants are Taco Bell but for now this isn't going to get you where you want to be.
Thursday Night Redskins games are on Amazon Prime this year, however! Sign up for Amazon Prime and use the 30 day free trial:
Try Amazon Prime Free for 30 Days
Avoid Illegal Live Streams of the Redskins or Deal with the Consequences
Some of you might be getting desperate and start to search the web for an illegal live stream of the Redskins game. This may work for you but consider the consequences: malware on your computer, spotty connections and low quality video. Don't you want to see all the details on Kirk Cousin's face when he makes that big throw at the end of the Wild Card Playoff game? Of course yo do. Stay away from these illegal streams if you want to experience the Washington game in all it's glory.
Okay, Redskins fans: do you have a better way to get a high quality live stream of the Redskins game to the device of your choosing? Leave us a comment below if you do.