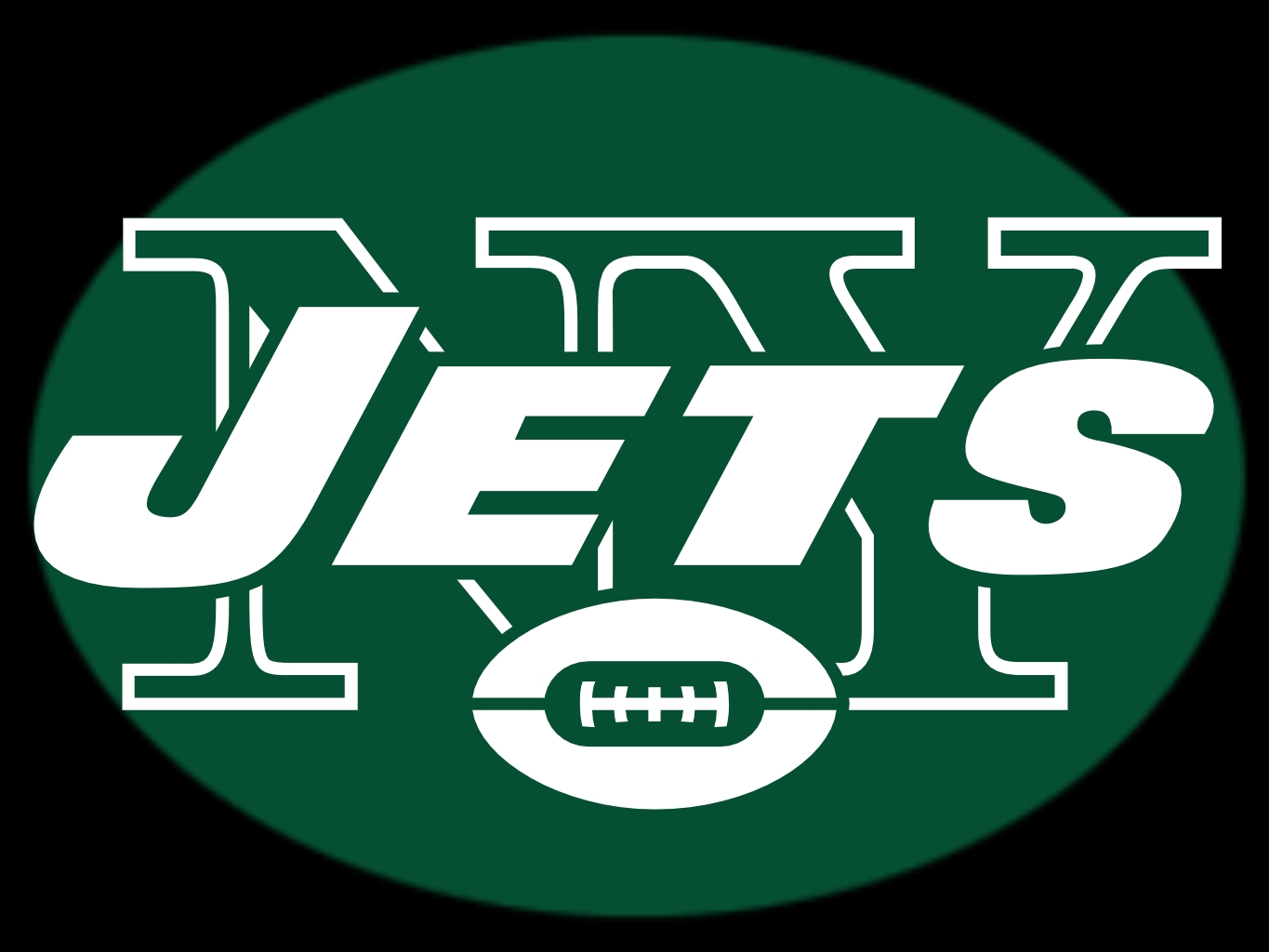 Most people who don't watch much football would be forgiven for assuming that the New York Jets are New York's football team but in fact, it's New Jersey's team. It makes us wonder as to why was it not the New Jersey Jets? The team was founded back in 1959 and were known as the Titans of New York (cheesy… right?). You'd also be shocked to learn that the team picked up a Super Bowl win back in 1968 at Super Bowl III, by defeating the Colts. Since then the Jets have made it to 13 playoffs and lost to the Steelers in 2010. They share a division with the Patriots, Bills and Dolphins.
Whether you're a big fan of Eric Decker or love James Carpenter, the best way to watch the New York Jets is to stream them!
Live Stream the New York Jets Online with Sling TV
Sling TV is perhaps one true way of live streaming the New York Jets online or even any other NFL team that happens to be playing. The reason why Sling TV is such a hit is because it's just $20 for the basic package which means that any millennial with a minimum wage job and zero student loans can afford it. The second reason being that when you get a Sling TV package, even the basic one for that matter you're streaming on your mobile devices via the Sling TV app. However, you'll need a good broadband connection just so that you're not missing all the action. The cool thing about Sling is you get Sunday, Monday and Thursday night football as well as AMC, HGTV and Bravo to keep the wife happy.
Fubo has Live Streaming Access to Jets Games
Local streaming deals for NFL broadcasting rights can be complicated. Fubo has done a great job of securing some of them and, like the options above, will allow you to stream NFL games and RedZone live on mobile devices in most major markets. Head over there now for a free trial and to find out what teams are streaming with Fubo like your Jets with a totally free trial:
Use a VPN to access out-of-market games
Live in one city but want to watch a game broadcasting in a different city? NordVPN has you covered. Set up a VPN and just like that, you can use any of the above streaming services to access live streams of your favorite team.
Can you Stream Jets Games with Hulu or what?
One of the biggest names in streaming, Hulu has live streaming options that will give you access to ESPN, FOX, CBS, and NBC. That should cover a good chunk of the Jets games you're looking to stream if your local team is available on one of these networks.
Watch NY Jets Games Live Without Cable ala AT&T TV NOW
So you're a simple Jets fan trying to stream the game online, huh? Here's a new option for you. Similar to Sling above, AT&T TV NOW's service has a ton of channels. ESPN, Fox News and of course NBC, HGTV and many, many more. You get a 7 day free trial so even the cheapskate Jets fan can afford it.
Watch the New York Jets via the Official Jets Website
The New York Jets is without a doubt one of the most loved teams in the sport. However, the website does not reflect that, unfortunately. The reason being it seems to follow a similar template to the thirty other football teams' websites. That said it should still be the first stop for any fan / millennial who is looking to catch up on what's going on with the team for free. Plus, the website throws in a few videos, interviews, upcoming game schedules and player stats especially if they were previously injured. Though not a great option if you want to stream the New York Jets online even if you're willing to pay. That said we have a few other free streaming options worth checking out.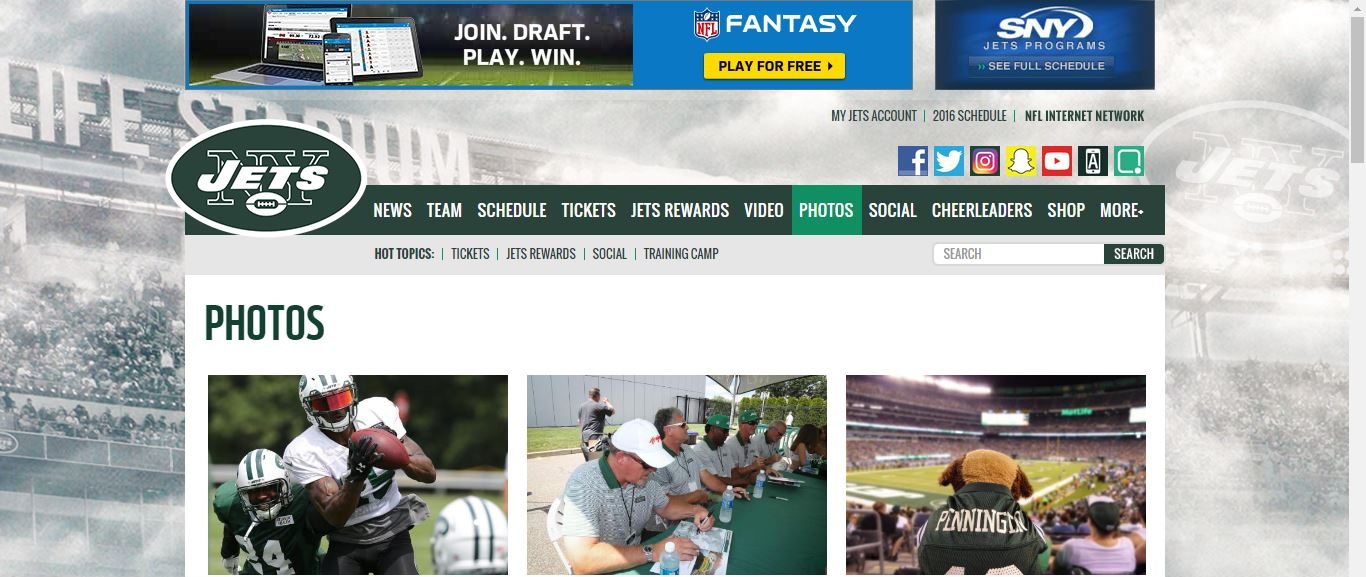 Are the Jets Playing on CBS? Get Free Streaming Access
CBS now offers a free trial of their Paramount Plus streaming service, so if the Jets game is on CBS (check local listings), then you can watch it online free today! Normally the service costs $6 a month, but can be cancelled at any time.
Streaming the Jets game with the NFL Game Pass
We wouldn't honestly categorize the NFL Game Pass as a live streaming option. But it's an official option by the NFL for people who can bear waiting until after the game is over and then pay $100 for the privilege to stream an already outdated game. But there is something to be said for not having to watch all those commercials being slapped across your screen when all you want to do is watch the game!
Other Ways of Streaming the Jets Game Online (Netflix, Hulu et al)
The Jets arent on Netflix, Hulu or Amazon so don't expect them to show up there. They probably never will be, honestly. That's not their thing. Playstation Vue is similar to Sling and it has a similar package, though it is much more expensive.  Verizon also has a mobile app for their subscribers which is totally free and includes special games.
Amazon now has control over Thursday Night Football live streams so you can give Prime a 30 day free trial and watch the Jets that way this season:
Try Amazon Prime Free for 30 Days
Illegally Streaming the Jets Game Online
There are a few more nefarious ways of streaming the Jets online for free but most of them aren't legal. You've got a very high chance of getting a computer virus if you take this route and a smaller but not a 0% chance of being caught by the FBI. We warned you. Support the team and subscribe to one of the options above that sound acceptable to you.