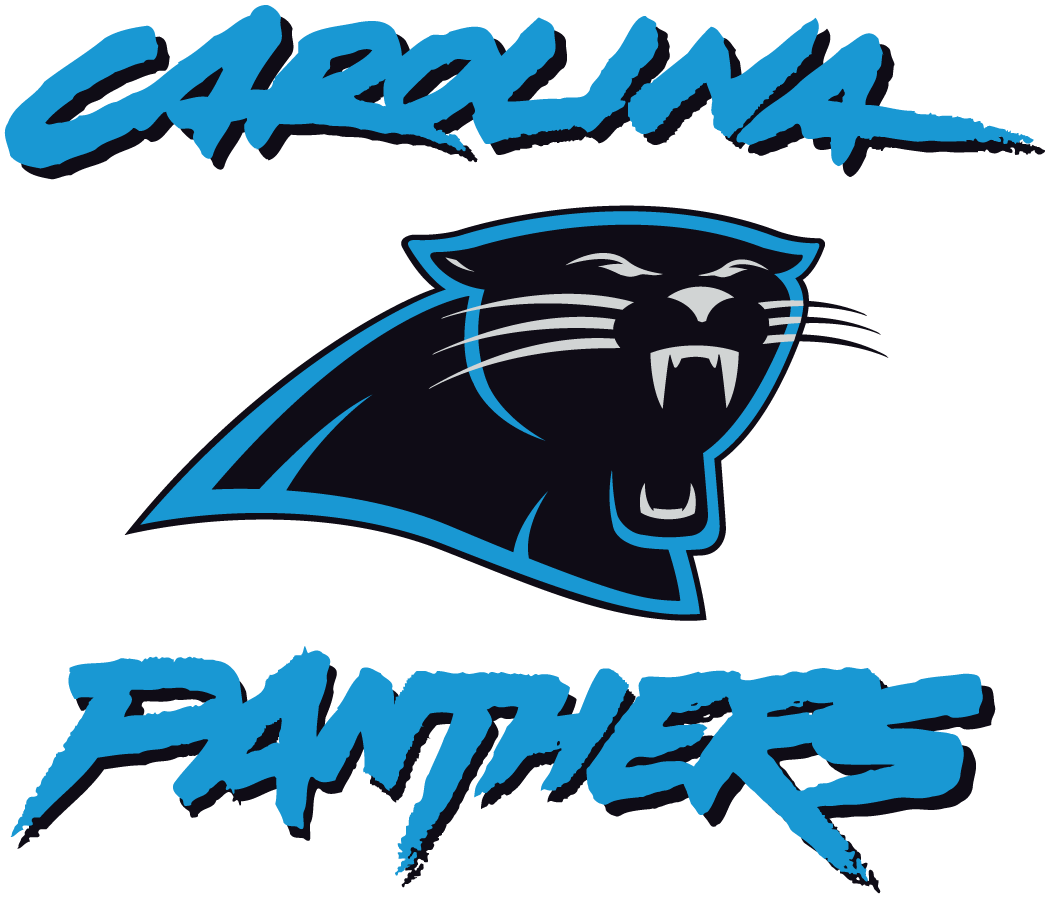 The Carolina Panthers are based in Charlotte, North Carolina and is worth a whopping $1.56 billion in Forbes' humble opinion.  The team has three rivals, but the rivalry worth mentioning is with Tampa Bay which is also described by some as being extremely intense in the South. The reason for the intensity is the formation of NFC South in 2002, which then started to boil in 2003's season with various verbal bouts and team fist fights. The rivalry as you'd expect has resulted in altercations leading to injuries which number in the dozens. Who can forget what happened after Clifton Smith got hit illegally back in 2009? They share the NFC south with the Saints, Falcons and Buccaneers.
If you like hard hitting teams that rarely bring home the gold, then here is how you can stream the Panthers online.
Live Stream Carolina Panthers Online with Sling TV
When it comes to having the ability to live stream the Carolina Panthers or any other NFL team on the go no other option comes as close as Sling TV. When you subscribe to Sling TV, you get access to a number of sports channels including ESPN 1&2, Fox Sports 1&2 as well as the NFL Network. You are also treated to numerous other freebies in the way of entertainment channels and a free app for your respective mobile device. So, with Sling TV you'll never have to miss a live football game again even if you've got to run chores for your fat mama!
Fubo has Local Streaming Access to Panthers Games
Local streaming deals for NFL broadcasting rights can be complicated. Fubo has done a great job of securing some of them and, like the options above, will allow you to stream NFL games and RedZone live on mobile devices in most major markets. Head over there now for a free trial and to find out what teams are streaming with Fubo:
Stream Panthers Games with Hulu
One of the biggest names in streaming, Hulu has live streaming options that will give you access to ESPN, FOX, CBS, and NBC. That should cover a good chunk of the Panthers games you're looking to stream if your local team is available on one of these networks.
Use a VPN to access out-of-market Panthers games
Live in one city but want to watch a game broadcasting in another city? NordVPN has you covered. Set up a VPN and just like that, you can use any of the above streaming services to access live streams of your favorite team.
Game on CBS? Watch the Panthers game here:
If you're looking to stream your team's game on CBS, Paramount Plus now offers streaming of NFL games through their handy streaming service. Get a free trial here and start streaming.
Watch Panthers Games Live Without Cable with AT&T TV NOW
Panthers fans need a simple way to watch their team online or streaming. But it also needs to make sense financially!  AT&T TV NOW has all the cable channels you'd ever want for $35 a month, including the Panthers game. ESPN, Fox News and MTV plus most of the rest. Use the 7 day free trial to decide if it's right for you or just to watch a single game on the go.
Watch the Carolina Panthers Online via their Official Website
The official website for the Carolina Panthers should be the first stop for any fan of the team. The website has short video clips, interviews, highlights, scores, news and even ticket information. You can also join the community and discuss everything Panthers related though a word of caution, the community is very strictly regulated, so insults and bad language are not tolerated. Apart from that, the other downside is that there is no official team app and no live streaming option when the Panthers are playing. But there is no point complaining about something that's free. However, if you want to live stream the Carolina Panthers online, you have a couple of options.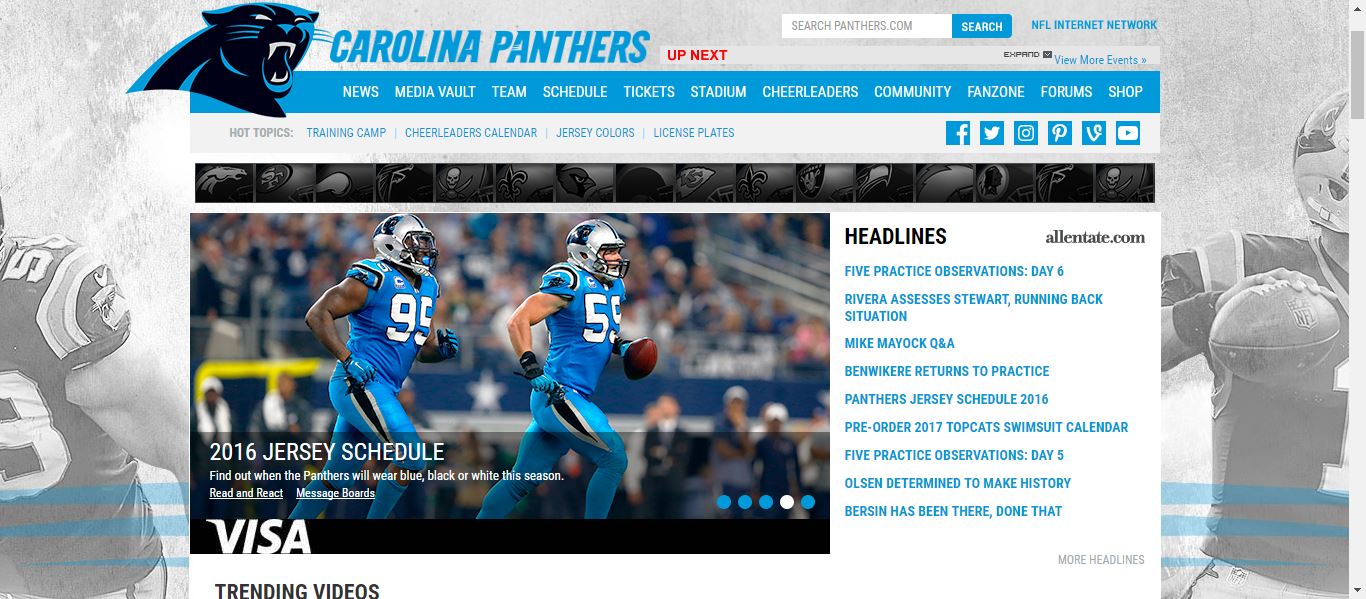 Search for Last Night's Game On YouTube
If you don't have friends who will taunt you for not catching up on a live game, then you can choose to search YouTube. Many times a kind-hearted someone will upload last night's game, and you can skip through the ads. However, it does not always happen, and you'll be lucky to find highlights or maybe the first or second half at best so don't bet on it.
Other Methods of Streaming the Carolina Panthers Online
Playstation Vue is very similar to Sling in that you subscribe to a bunch of channels in a package but for streaming only at a discount. They have most channels now.
Verizon has the NFL Mobile app for all of their customers, which is free and has most Thursday Night, Sunday Night and Monday Night games plus the playoffs streaming.
Are you an Amazon Prime member? The Panthers play on Thursday Night once this year and Prime members stream that game for free. Check it out if you're not already a Prime member:
Netflix and Hulu do not stream sports period, let alone Carolina Panthers games!
Avoid Pirating Carolina Panthers Games if You're a True Fan
There are probably a few other methods but if you ask us they are illegal. Above are all the legal methods out of which Sling TV is perhaps the best choice for any football loving millennial. We are strictly against any and all forms of piracy and so is the NFL. Plus, you won't be supporting the Panthers and might end up with a computer virus if you're poking around the dark corners of the internet.
Last Updated on by Exstreamist