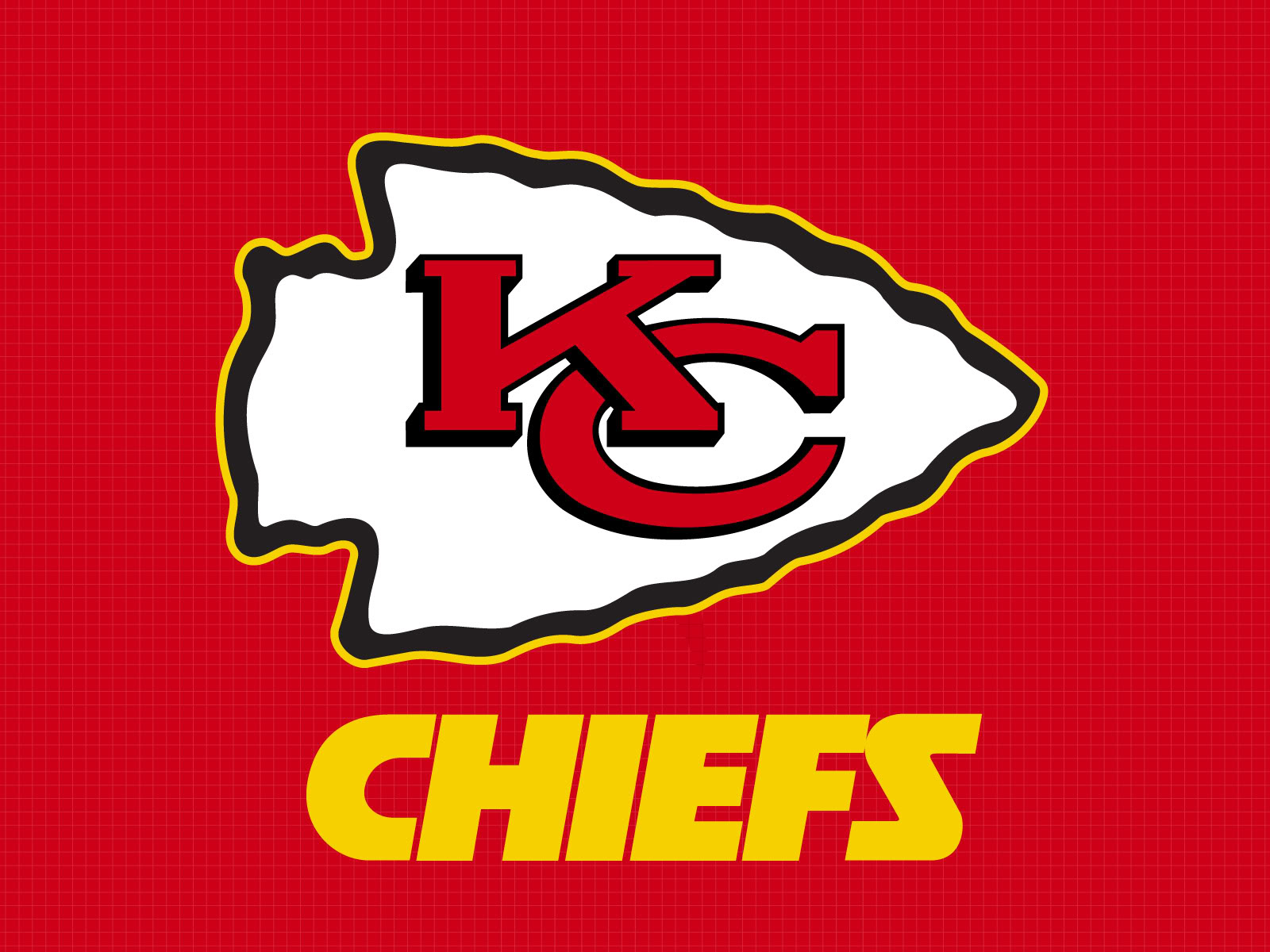 The Kansas City Chiefs were founded in the 60's by Lamar Hunt and were known as the Dallas Texans. The team started out like many others as a charter member of the AFL but soon relocated to Kansas City and joined the NFL in 1970. Though the Chiefs are no slouch on the field, it still seems strange that they are valued at just around $1 billion. After the St. Louis Rams relocated to Los Angeles, the Chiefs are the only Missouri-based NFL team. They share a division with the Broncos, Raiders and LA  Chargers.
Kansas City Chiefs Games are Live Online with Sling TV
Sling TV has nothing to do with the Kansas City Chiefs except for the fact that it gives you the ability to live stream a number of sports channels including ESPN, Fox Sports, and the NFL Network. All of these channels ensure that you'll have no problem streaming the Kansas City Chiefs whether you're in class, on a date or passing time at your minimum wage job. All subscribers can download the Sling TV app for their respective smart device and with $20 a month for the cheapest package its comparatively less expensive than what you'd otherwise pay. You also get TNF, MNF and SNF games included because those channels are available as well.
Fubo has Local Streaming Access to NFL Games
Local streaming deals for NFL broadcasting rights can be complicated. Fubo has done a great job of securing some of them and, like the options above, will allow you to stream NFL games and RedZone live on mobile devices in most major markets. Head over there now for a free trial and to find out what teams are streaming with Fubo:
Use a VPN to access out-of-market games
Live in one city but want to watch a game broadcasting in another city? NordVPN has you covered. Set up a VPN and just like that, you can use any of the above streaming services to access live streams of your favorite team.
Can You Live Stream Chiefs Games with Hulu?
One of the biggest names in streaming, Hulu has live streaming options that will give you access to ESPN, FOX, CBS, and NBC. That should cover a good chunk of the Chiefs games you're looking to stream if your local team is available on one of these networks.
Watch the Kansas City Chiefs via the Official Website
The official website of the Kansas City Chiefs should be the first place you visit to catch up on all the latest team news. The website has a community section, a place to catch a glimpse of the newest cheerleaders and watch highlight reels from previous games. Though the Chiefs have a relatively decent website, it's not mobile friendly, and there is no chat option like some of the other teams. That said its free and so you get what you don't pay for!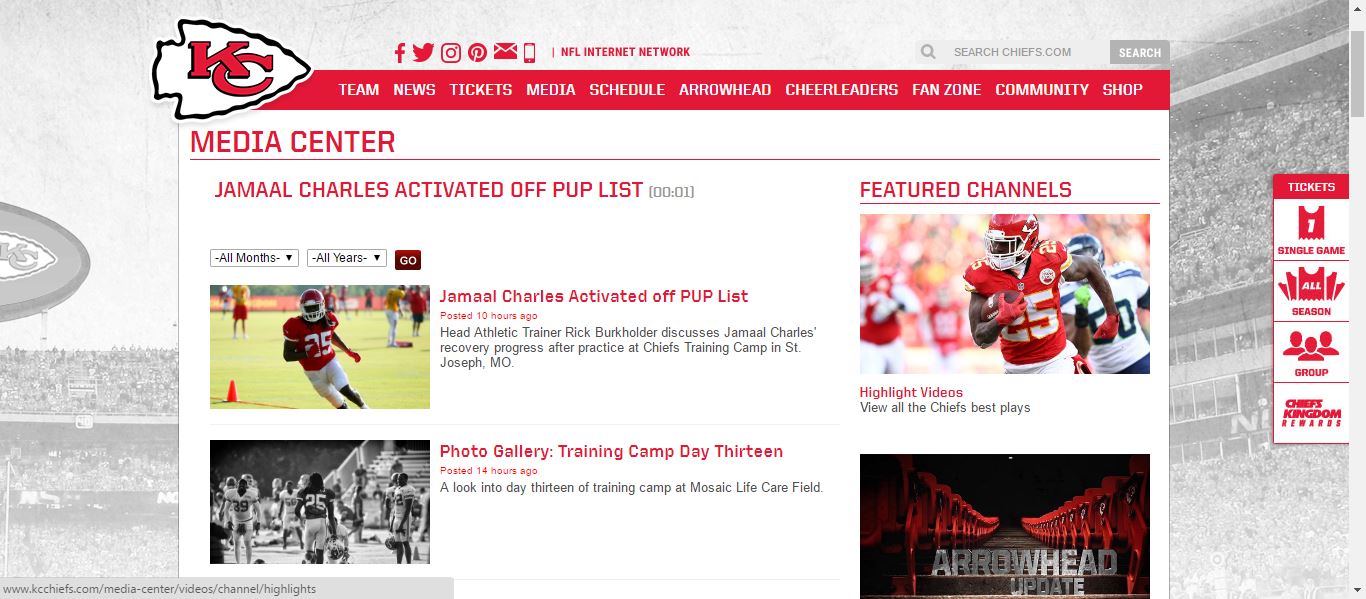 Streaming the Chiefs with the NFL Game Pass
The NFL game pass costs $100 which is fair but still expensive for someone who's watching a game that's already been decided. NFL Game Pass only shows previously recorded games. That said if you feel that you owe the NFL a little something but don't have enough for a cable connection then this option might do it for you. Good luck avoiding Chiefs spoilers! Avoid your richer friends who watched them live.
Other Ways of Streaming The Chiefs Game
The Chiefs are not live streaming on Netflix or Hulu and probably never will be. They are, however, on Playstation Vue and Verizon's NFL Mobile app. Give those a try if you're not into Sling.
This season you can watch all TNF games on Amazon Prime. It's for members only but there's a 30 day trial. The Chiefs play on Thursdays sometimes so give it a go:
Try Amazon Prime Free for 30 Days
Watch Chiefs Games Live Without Cable with AT&T TV NOW
Chiefs fans rejoice! It just got easier to stream your team's games. If you like Sling, AT&T TV NOW's service is a bit newer but has all the channels you're probably looking for too. ESPN, MTV and of course you'll be able to stream those special, hard to find Chiefs games online as well. You get a 7 day free trial so you can probably afford $0!
Illegal Methods of Watching the Chiefs Online
Online streaming the Kansas City Chiefs is easier than ever before as discussed above. However, try to stay away from so called free streaming websites because those are hosted by foreign pirates and they are not the warm and fuzzy types either! You're likely to catch a virus since half of illegal sports live streams contain them and you'll miss out on the Chiefs game anyway.