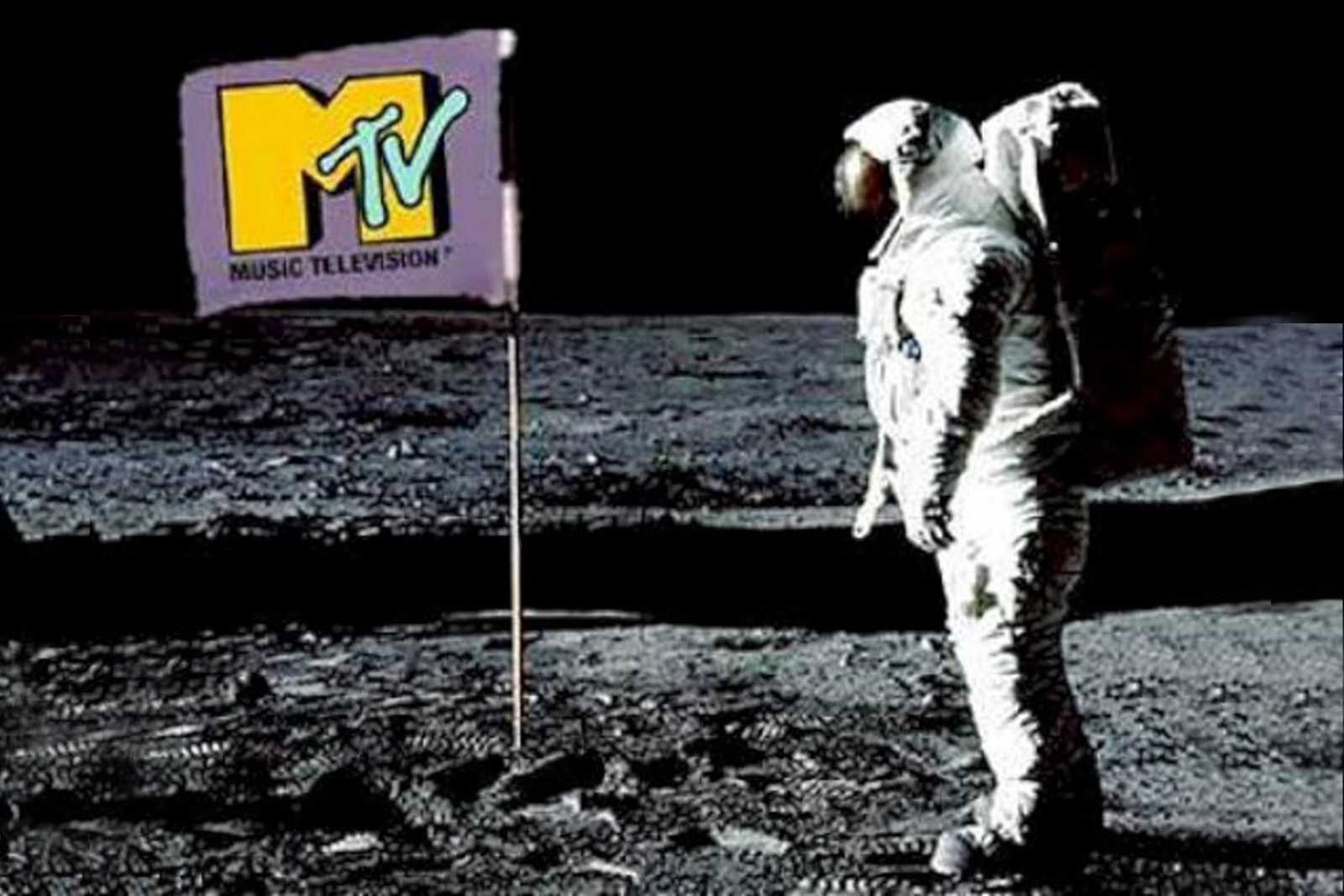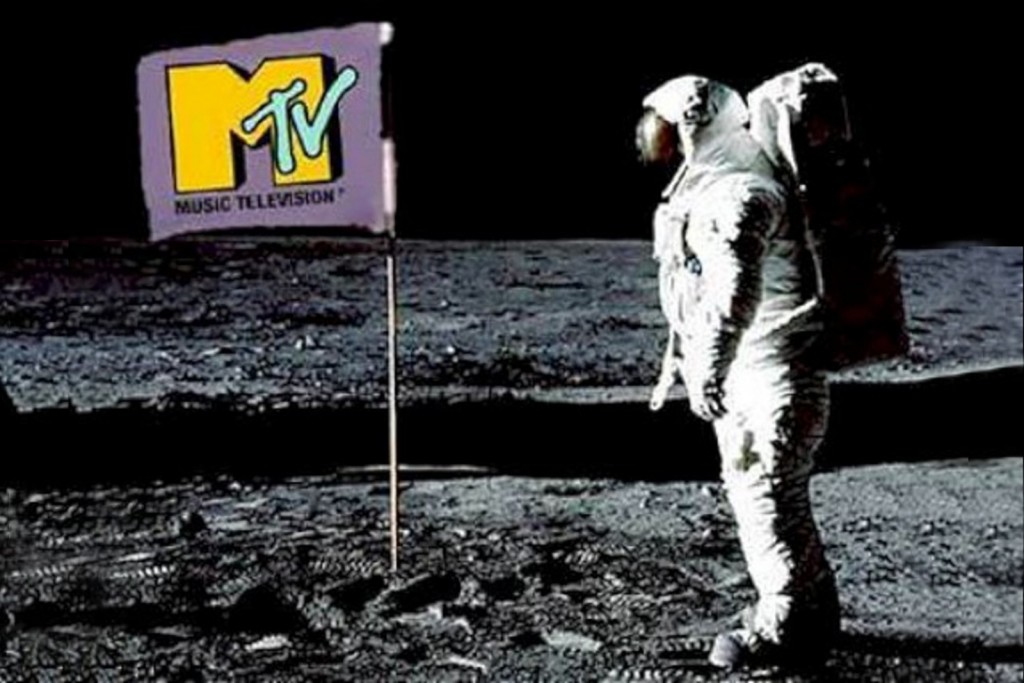 Give me my MTV—online! The next generation of MTV watchers are demanding that their favorite channel be made available wherever they want it. On their smartphones, iPads, on a train, on a plane etc etc. While MTV may have moved away from actual music television, it's remained successful with both reality TV shows as well as scripted, teen-focused dramas such as Teen Wolf, The Shannara Chronicles and Scream adaptation.
MTV has made it somewhat easy to get their content online. There are several MTV streaming options available for your viewing pleasure.  Here are just a few:
Access MTV with Hulu
Hulu, one of the biggest names in streaming TV, offers a free trial, meaning you can stream your favorite shows live without an expensive cable package. They also offer a great back catalog of shows while streaming.
Is there an Official MTV Live Stream?
There are no legitimate MTV live streams other than Sling TV and Xfinity's official app that allows you to watch live TV. You won't find an MTV live stream on their official site and it's not available through the apps. You can get a free trial of Sling TV here without having a cable subscription. But it's more than MTV, you'll get all the channels you'd expect in a slim cable package for $20 including VH1, CMT (Country Music Television) and staples like CNN and ESPN all for that price. Try it, it works.
Watch MTV Without Cable using AT&T TV NOW
MTV is also part of the standard AT&T TV NOW package that starts at $35 but includes tons of channels to stream online. You'll get about the same lineup as Sling and you also get a 7 day free trial here as well so give it a try as well if your Sling trial has expired and you have to have your MTV.
Stream MTV Online with Philo
Want quick access to MTV without even entering a credit card? Philo has you covered, with a 48 hour free trial. All you have to do is type in your phone number and you can start streaming. Click here to get full access to the dozens of channels they stream live.
Are MTV Programs on Netflix, Hulu or Amazon?
The infighting between the "big three" streaming services has been heating up as of late. Deals are being struck and many streamers are being left confused as to where to watch their favorite programs (MTV included!) online.
Netflix does not have access to many MTV shows. There are a handful available for DVD rental but they are extremely old. None of the newer MTV programs you're probably looking for are available on Netflix.
Hulu has a great deal with MTV where most of their new shows are available to Hulu subscribers shortly after they air on MTV proper.
Amazon does have a few series available for free to Prime subscribers with others available for purchase at three bucks. But they are always changing their MTV series availability so you should check out their selection regularly if Amazon is your go-to streaming source.
Watch MTV Series Online with the Official MTV App
MTV has created a lovely streaming app for subscribers that will take care of most everyone's OTA demands. You can download it on almost any device be it your iOS iPhone/Pad, an Andoid, an Xbox and even your Windows phone. The app does require that you already subscribe to MTV via a traditional cable package, so this option may not work for those who call themselves "cord-cutters".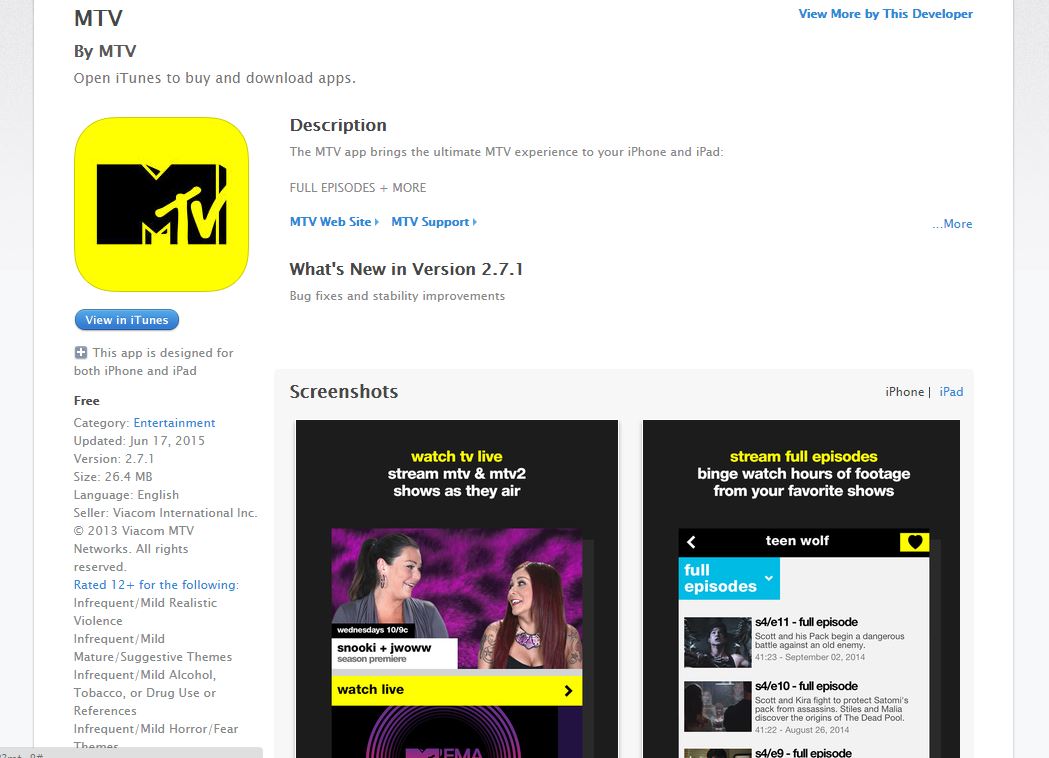 There are some negative reviews to be had on the MTV app. Most people are upset that they still had to view commercials even though they were watching MTV through the app as opposed to their television. This argument will probably fall on deaf ears at the offices of MTV. Why should the commercial structure change just because you're watching MTV on a different screen size?
Folks may be confusing MTV and other cable network apps with the likes of Netflix or HBO Now who control most of their own original content and are not supported by ads.
Download or Stream Full Episodes of MTV Programs
The official MTV website allows for full streaming access to recent episodes of your favorite MTV shows. There are a ton of commercials but you don' even have to log in as far as we can tell. If you want to watch older episodes then you're completely out of luck on the official site.
You can always download and stream full episodes of MTV on Amazo, iTunes and Google Play for about 3 dollars apiece.