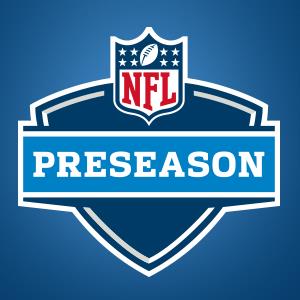 The NFL preseason is finally upon us, and that's despite the scorching heat. The 65-game preseason includes eight televised games. The much-anticipated game of the preseason is the Chargers vs. the Rams at the Los Angeles Memorial Coliseum on Aug 26. However, the preseason will kick off on August 3rd with the Cardinals taking on the Cowboys in a Hall of Fame game. Interestingly not every NFL preseason makes it to conventional cable TV, because not every game airs and ones that do air are often on different channels like the NFL Network, CBS, NBC, ESPN, and Fox.
Though if you're not planning on spending the summer at home 24/7, below are a couple of ways you can still watch the preseason by using the cord-cutting services as mentioned below.
Live Stream NFL Preseason Games Online with Sling TV
Sling TV ensures that NFL fans can cut the cord and still watch most if not all preseason games. The service live streams most sports channels scheduled to aire preseason games like the NFL Network, NBC, ESPN, and Fox. So, all you need is to take a look at the schedule and tune into it via the service's app for mainly iOS and Android devices. Though starting at $20 a month, it's certainly way cheaper than regular cable, but you'll need to add the 'Sports Extra' package even if it's just for August!
Fubo has Some of the Best Local Streaming Access to Preseason Games
With the preseason, you're going to get a crazy television schedule for your favorite team. Streaming rights are even more complicated so you need a service with tons of local access and Fubo has a lot of that. Give them a free trial now:
Stream Preseason NFL Games with Hulu
Hulu Live has a ton of local channels as well but their starting price is a bit higher. For that extra dough you do get a pretty complete cable package and can stream most NFL Preseason games without issue:
Use a VPN to access NFL Preseason games
Sometimes the complication of local streaming rights can make it so that there is no real way to watch the NFL preseason online. VPNs can help and we know a good one you can try below:
Watch NFL PreSeason Games Online with the NFL Game Pass
Yes! The NFL does have a mobile app which live streams all if not many preseason games, but it only works for Verizon subscribers. It is for this reason that unless you're a loyal Verizon subscriber, we don't recommend you waste time with it. Alternatively, if you're planning on going the official route, then the NFL Game Pass makes more sense. You'll be able to watch all the out-of-market preseason games which are fortunately streamed live. However, blackouts are always in full force which will prevent you from watching a couple of games which mainly features local teams. Expect to pay a whopping $99.99 or take it for a 7-day free spin!
Stream NFL Preseason Games with Paramount Plus
Paramount Plus is CBS' app for iOS and Android devices. The service costs $6 a month. Though NFL preseason games are blacked out in certain markets. Plus, NFL regular season games are blacked out completely for All Access subscribers.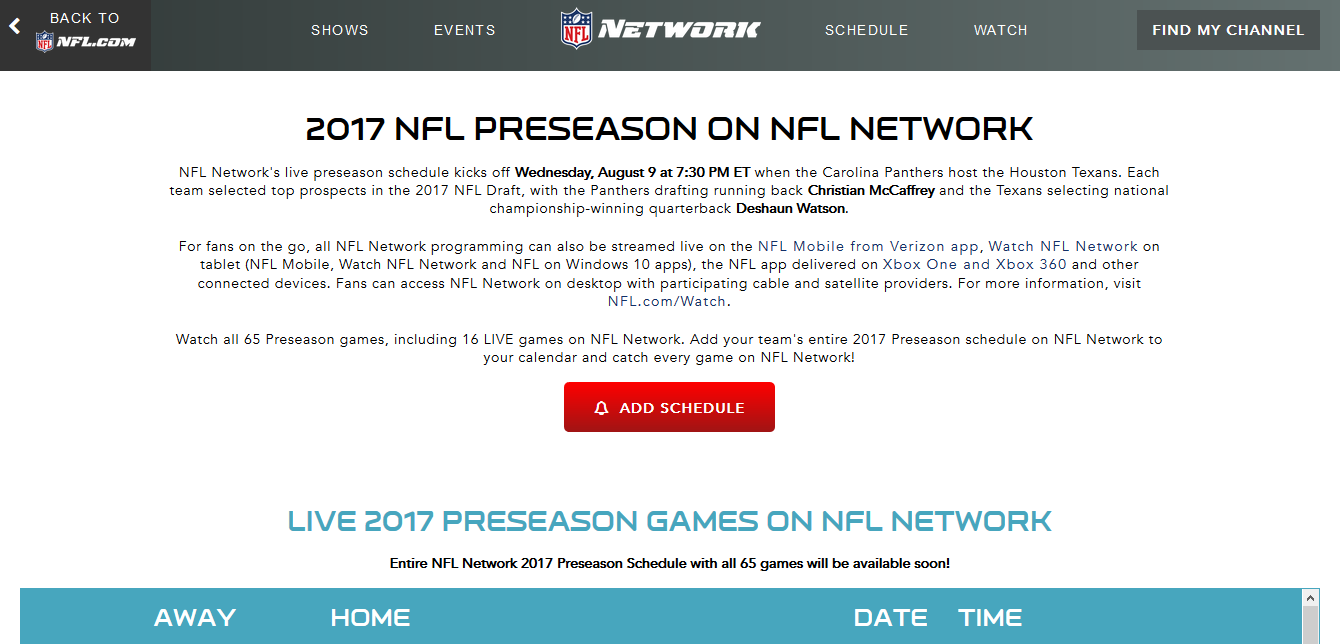 Watch NFL Preseason via AT&T TV NOW
AT&T TV NOW is a cord-cutting service brought to you by AT&T. The service live streams many sports channels making it possible to watch most preseason games live. At $35 a month and free data thrown in for streamers what more could you ask for? Plus, the app can be used on most iOS and Android devices along with Chromecast and Xbox One. Click the button below to give it a shot.
Other Methods of Streaming NFL Preseason Games Free
Football is an immensely popular sport, and so it stands to reason that games will be available for streaming if you look hard enough. Though if its free be cautious because most free streams are illegal and could get you into a lot of trouble with the law! Copyright is taken very seriously with Uncle Sam coming down very hard on pirates! So, we'd advise that you stick with the methods outlined above to stay out of trouble.