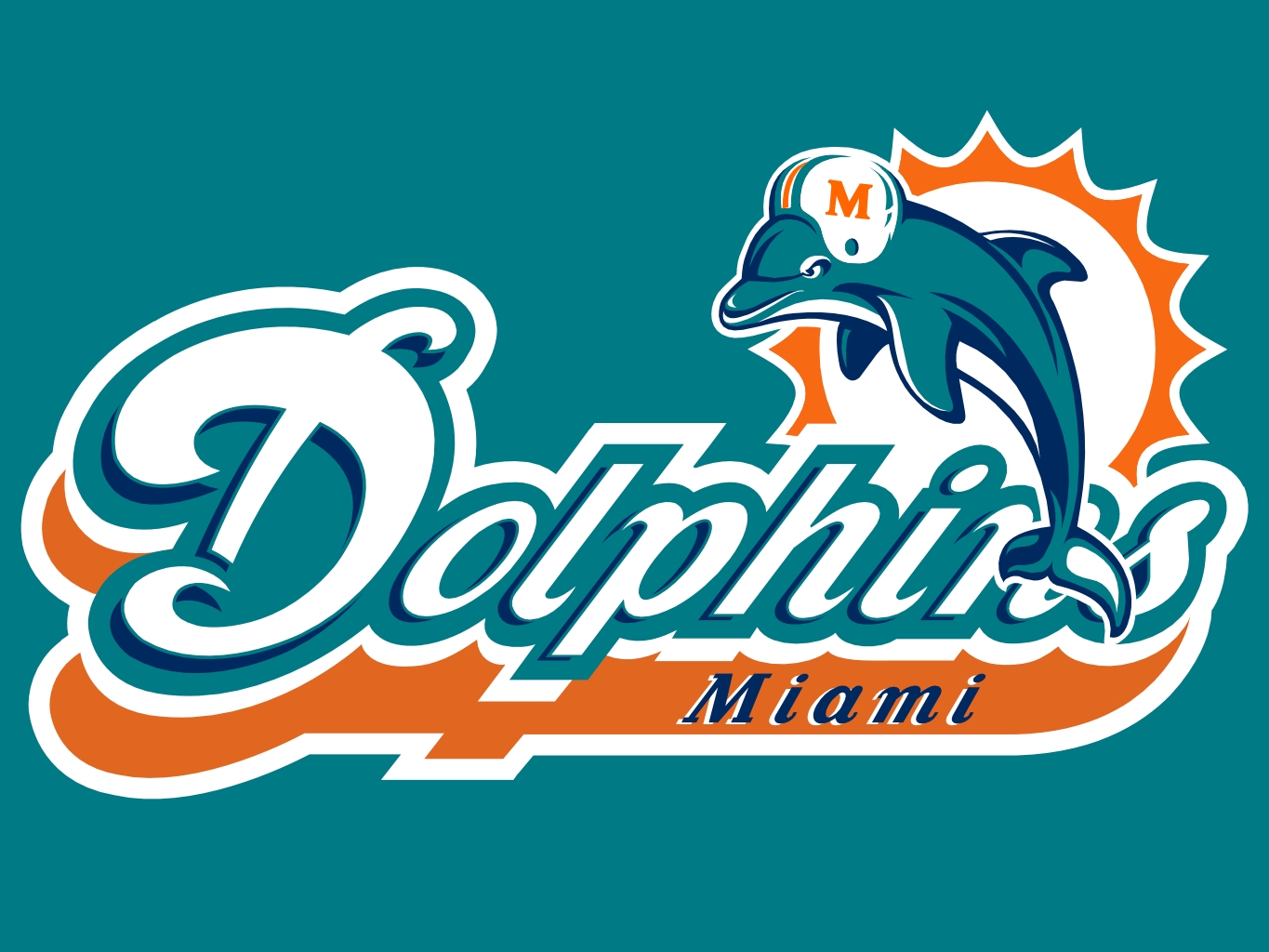 The team started playing in the AFL back in 1966. In the spirit of starting out small, the team used to practice at Saint Andrew's School for boys. Then in 1970, the Dolphins became members of the NFL when it merged with the AFL. TThey did manage to complete a perfect season the following year culminating with a Super Bowl win, becoming the first team to accomplish a perfect season and later the first team to make it to three consecutive Super Bowl appearances. They share a division with the Patriots, Jets and Bills.
Now if you're a Miami Dolphins fan but don't have time to dump a barrel of beer down your throat in front of the television, here is how you can get your fix on the go by streaming online.
Live Stream the Miami Dolphins Online with Sling TV
When it comes to live streaming the Miami Dolphins on the go usually via your mobile device, you cannot go wrong with a Sling TV subscription. Just $20 for the basic package buys you Fox Sports and ESPN which sets you up to watch a lot of football. However, if you're mainly an NFL fan, we advise you choose a package which includes the NFL Network and RedZone. Once you become a subscriber, you can start streaming right away obviously after you've downloaded and installed the Sling TV app for your device.
Fubo Offers Live Streaming Access to Dolphins Games
Local streaming deals for NFL broadcasting rights can be complicated. Fubo has done a great job of securing some of them and, like the options above, will allow you to stream NFL games and RedZone live on mobile devices in most major markets. Head over there now for a free trial and to find out what teams are streaming with Fubo like your Dolphins:
Stream Dolphins Games with Hulu
One of the biggest names in streaming, Hulu has live streaming options that will give you access to ESPN, FOX, CBS, and NBC. That should cover a good chunk of the Dolphins games you're looking to stream if your local team is available on one of these networks.
Use a VPN to access out-of-market games
Live in one city but want to watch a game broadcasting in a different city? NordVPN has you covered. Set up a VPN and just like that, you can use any of the above streaming services to access live streams of your favorite team.
Watch Miami Dolphins Games Live Without Cable using AT&T TV NOW
Dolphins fans love to swim, I mean stream. Here's a new option for you: similar to Sling above, AT&T TV NOW's service has ESPN, Fox News and of course you'll be able to stream SNF, TNF and MNF online too. You get a 7 day free trial so you have nothing to lose. It's backed by a television powerhouse in DIRECTV so you know the service will be supported long term.
Watch the Miami Dolphins Using the Official Dolphins Team Website
The official website of the Miami Dolphins should be the first stop for any Dolphins fan. To begin with its well-designed, mobile friendly and has a live chat option. All of this means that there is some degree of interactivity, and the 'news' category enables you to catch up on the latest team happenings. We do feel that it's worth mentioning that because the website is free to use complete with all the videos on there it should keep any broke, homeless and minimum wage fan satiated. The one thing we don't like is that there is no way to live stream the Dolphins game which is a bummer! But don't fret it there are other options if you're into live streaming.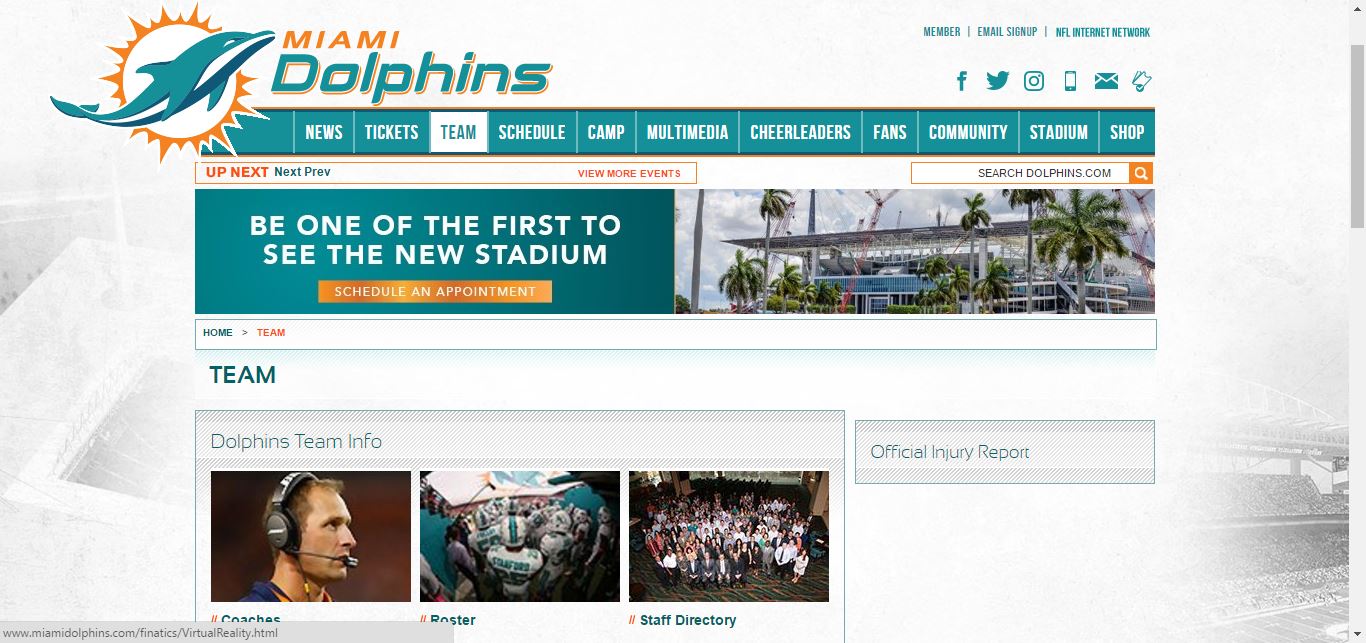 If the Dolphins are playing on CBS, try out their streaming service All Access
Paramount Plus now gives you access to NFL games being locally broadcast, which is a great option for a quick and easy way to stream your local team online. Check local listings to see what channel the Dolphins game is on, and if it's in your area on CBS, this is a great option. The All Access pass also gives you access to the CBS library of shows, as well as a total live stream of their network.
Use the NFL Game Pass to Stream the Dolphins
The NFL Game Pass is only a good idea if you're willing to wait for up to an hour after the live game has concluded. We know not many fans will be happy but what the heck at least it's an option! $100 buys you the pass but if anything the stream is with fewer commercials!
Other Ways of Streaming Dolphins Games Live Online
Verizon has the NFL Mobile app on lock so if you're a subscriber you can watch the Dolphins live from your phone if they're on Sunday Night Football, TNF or MNF.
Playstation Vue has access to most channels these days just like Sling (it's just more expensive). The Dolphins play on several of the channels they offer.
Go to the game! Okay, this isn't an online streaming option but it is the best way to support your Miami Dolphins.
Amazon also has all Thursday Night Football live streaming online for Amazon Prime members. Give their service a 30 day trial:
Try Amazon Prime Free for 30 Days
Don't be a Pirate! Avoid Illegal Live Streaming of the Dolphins
Above are all the legal and cheap ways of streaming the Miami Dolphins online. However, there are other ways we are aware of, but those are illegal. If you're a Dolphins fan and want to support the team, do not engage in piracy which could also land you in jail and place where you need to do some crazy stuff to get a cell phone! Joking aside, live sports streams are notorious for containing malware.
Last Updated on by Exstreamist