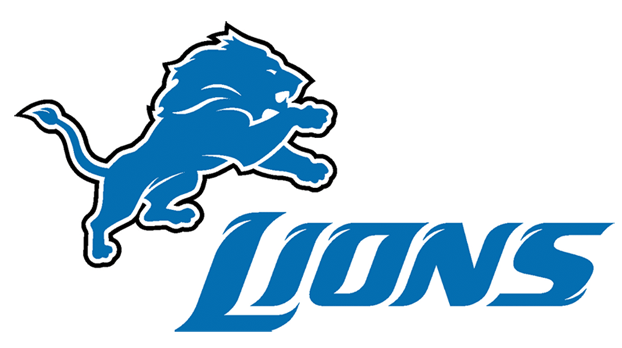 The Detroit Lions are perhaps one of the more popular NFL teams maybe because people in Detroit are bigger football fans. The team is a member of the NFC and their home games are played at Ford Field in Detroit.  They are one of only four teams that haven't yet played in the Super Bowl. With all these years of playing it's hard not to have rivalries but the most interesting and oldest are with the Green Bay Packers and Chicago Bears. The Vikes are also in their division.
If you're a big Detroit Lions fan then here is our guide to streaming the Detroit Lions online for free.
WE RECOMMEND: Stream Lions Games with Hulu
One of the biggest names in streaming, Hulu has live streaming options that will give you access to ESPN, FOX, CBS, and NBC. That should cover a good chunk of the Lions games you're looking to stream if your local team is available on one of these networks.
Live Stream the Detroit Lions Online with Sling TV
If you don't want to subscribe to boring old cable because you end up busting your chops trying to get good customer service, then consider Sling TV. Sling TV is a 100% legal and registered way of streaming just about every sports channel you can think of that may air the Detroit Lions. All you need is to flip to that channel on your smartphone, Apple TV, Roku or computer once you're a subscriber to Sling TV. The basic package is $20 a month and gives you access to ESPN 1&2 as well as Fox Sports, so your life couldn't be any easier! Oh, and Redzone is also available so you can watch all of those other teams.
Fubo has Local Streaming Access to NFL Games
Local streaming deals for NFL broadcasting rights can be complicated. Fubo has done a great job of securing some of them and, like the options above, will allow you to stream NFL games and RedZone live on mobile devices in most major markets. Head over there now for a free trial and to find out what teams are streaming with Fubo:
Use a VPN to access out-of-market games
Live in one city but want to watch a game broadcasting in another city? NordVPN has you covered. Set up a VPN and just like that, you can use any of the above streaming services to access live streams of your favorite team.
Game on CBS? Watch the game here:
If you're looking to stream your team's game on CBS, CBS All Access now offers streaming of NFL games through their handy streaming service. Get a free trial here and start streaming.
Watch Lions Games Live Without Cable with DIRECTV NOW
The Lions might be the losingest team of all time (source needed) but that doesn't mean you have to waste money on a huge cable bill to watch them.  DIRECTV NOW has all the cable channels you'd ever want and it's only $35 a month. Use the 7 day free trial to decide if it's right for you and you'll get all Lions games for that low price.
Try DIRECTV NOW Free for 7 Days
Watch Detroit Lions Online via the Official Lions Website
The official website is home to lots of information about the Detroit Lions. You also have the ability to stream short clips of previous games, interviews and various other pieces of information. That said there is no option to live stream any of the Lions' games on their site. Though you can check out the schedule for the team to find out if they will be playing at an arena near you and then maybe you can catch a live game in person instead of over the internet! Make note of what network they're playing on and use their app to get that Lions game streaming on the mobile device of your choosing.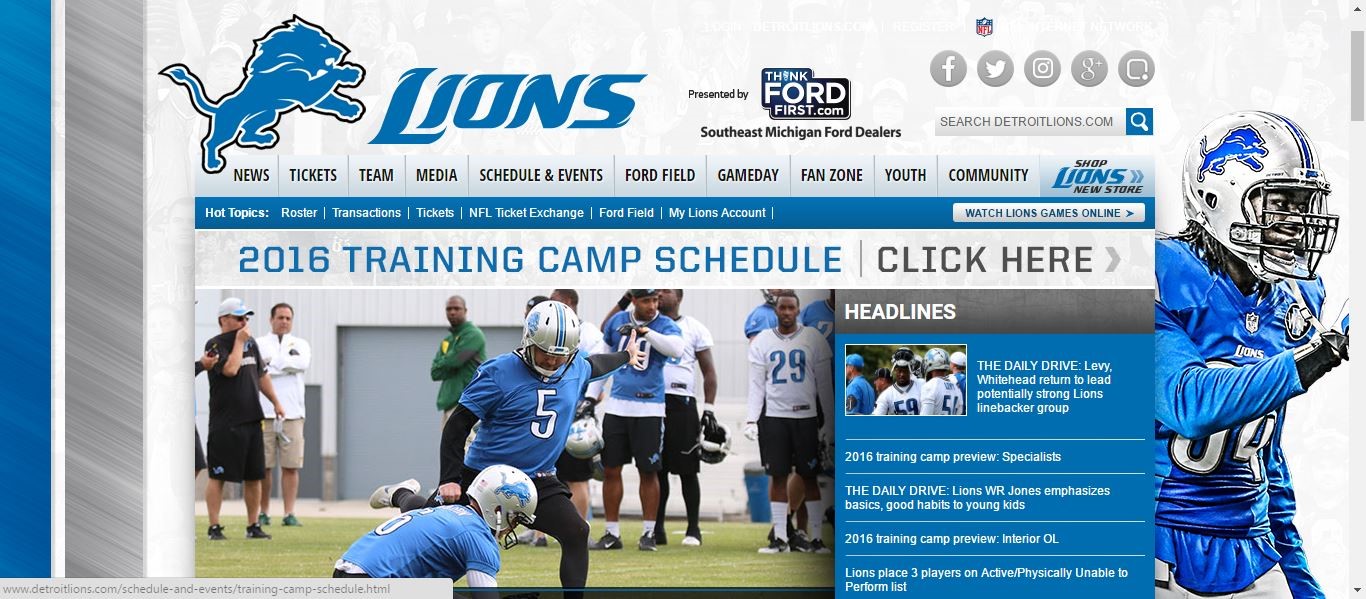 Are the Lions on Netflix, Hulu or Amazon? Any More Streaming Options?!
Sorry.
The Lions and in fact no live sports are available on Netflix or the other streaming services. They're mostly for watching TV. There are a couple of other niche options, though.
Playstation Vue is one and it's similar to Sling.
Verizon also has a great app that you actually can use for free.
NFL Game Pass lets you stream games after they air. It is not live and costs about a hundred bucks per season.
Amazon actually does have Thursday Night Football this year so if the Lions are in that game that's where Prime members can stream the Lions. Try it for 30 days free:
Other, Non-Legal Ways to Steam the Detroit Lions Game Online
Well, there are a couple of other methods and are 100% free, but we don't want you to end up behind bars. Piracy is a crime and the criminals hosting these streaming websites are very far away for the FBI to grab.  So if you're an American citizen don't join a piracy network because you can't hold on to a job.
Being a Lions fan is tough but it doesn't help your team to steal their product! How else is Megatron going to get paid?