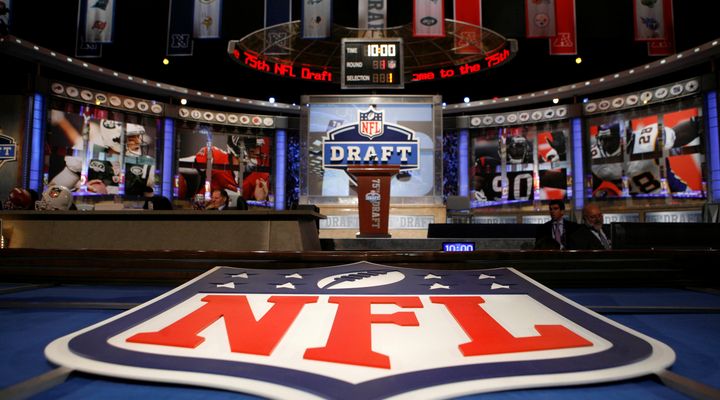 The NFL offseason is a oring, lonely, sad place. Millions of fans who live for the game of professional football have nothing to think about and end up posting to Reddit questions like "if your quarterback were a fast food chain which would he be?" But the NFL draft in 2018 looks to change that, as they do every spring. Fans get to pretend like they know who their favorite team will select from South Dakota State as the 256th pick overall. The also get to complain about why the Seahawks haven't drafted an offensive line yet (okay, that's just me).
There are a few different ways to watch the 2018NFL draft online this year. Here are the best draft streaming options.
Watch the NFL Draft Live with Sling TV
Sling is an alternative to cable (though, owned by a cable company oddly enough). It doesn't require a big commitment as it's only twenty dollars per month but you get online access to channels like ESPN, which streams the NFL draft this year.
Check out their lineup for the full deal. Sling is a fairly decent option if you're going for ESPN and don't want to sign up for cable and you get a free trial.
Stream the NFL Draft 2017 with DIRECTV NOW
DIRECTV NOW is another live streaming service which is similar to Sling TV. The basic package which starts at $35 a month does include ESPN, and you can always add the NFL Network if you're a football fan. Since AT&T owns the service, they do not bill you for the data used up when streaming. So, you can stream the draft in its entirety without having to worry about your depleted bank account.
Try DIRECTV NOW Free for 7 Days
Streaming the NFL Draft with Watch ESPN
ESPN actually has their own app but you have to be a cable subscriber to use it as you'll need your login from Comcast, DISH or another outlet. The app is fully featured so you won't have a problem there but it doesn't help so-called cord cutters watch the Draft online so keep reading for more options.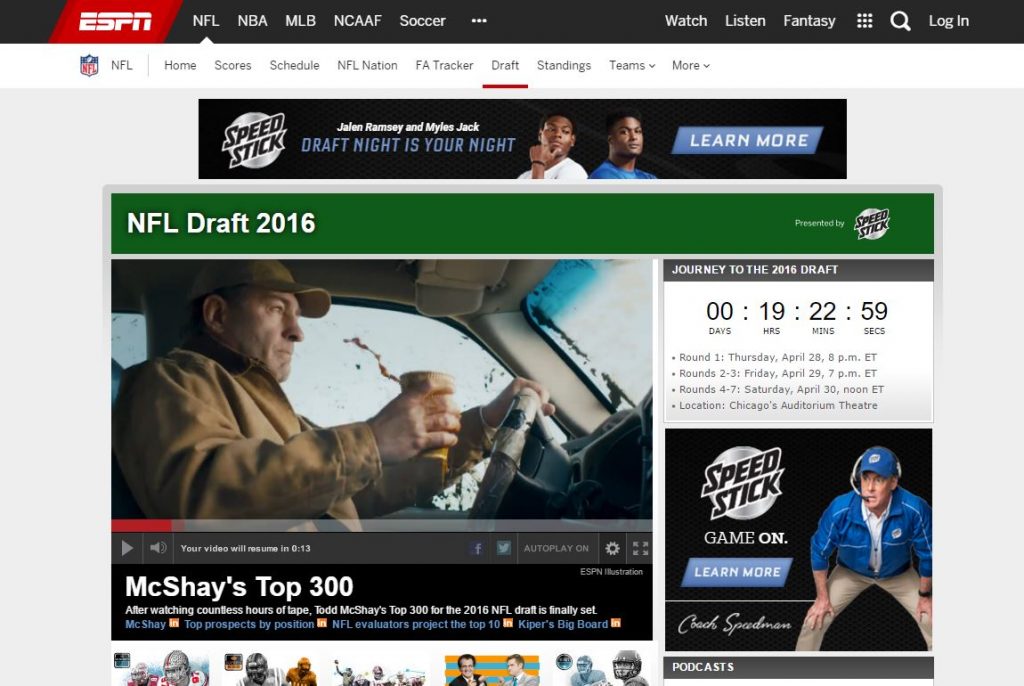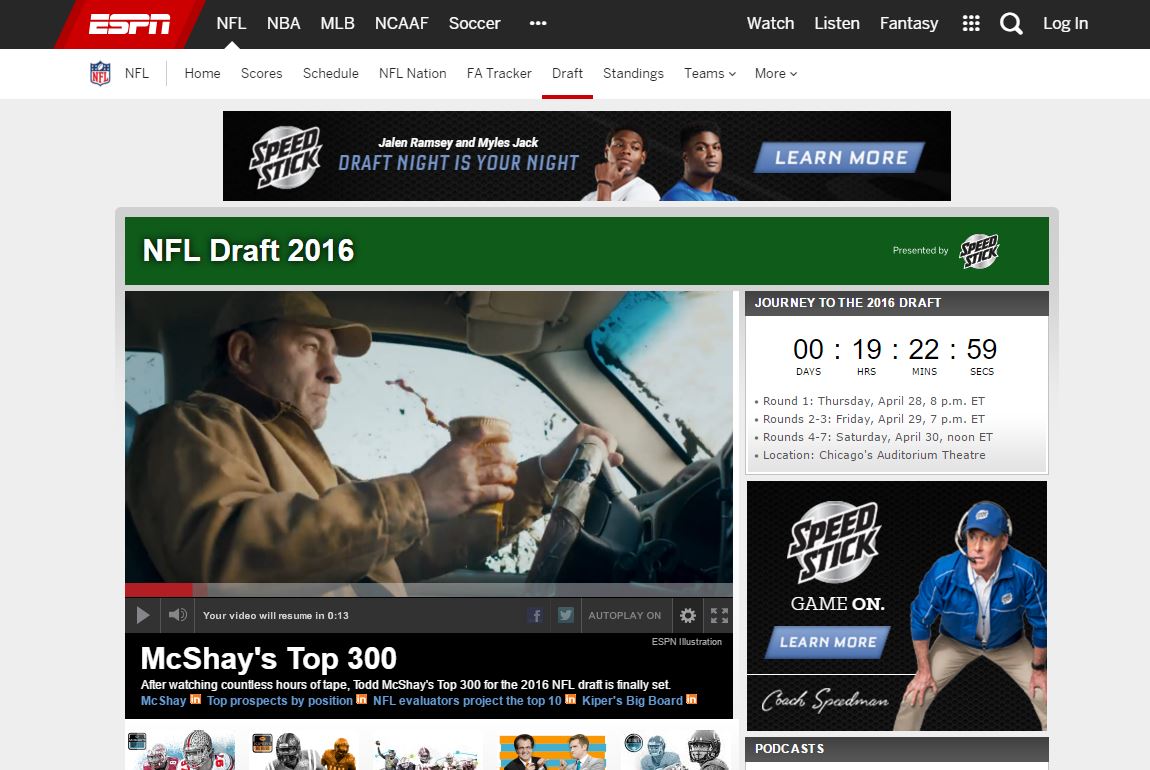 Watch the NFL Draft on NFL Network
This is another cable-only option because you need to be a subscriber to NFL Network to stream the draft this way, and to do that you have to get the channel through a cable provider. But yes, you can stream the draft this way if you have access.
NFL Mobile has the NFL Draft Streaming for Verizon Customers
If you have Verizon, you're in luck because one of the best NFL streaming apps is called NFL Mobile. It's free for Verizon customers and you get tons of options for special game streams such as Thursday Night Football, Monday Night Football and Sunday Night Football. But beyond that, this app features the NFL draft in 2018 as well.
It may already be installed on your phone if you subscribe to Verizon so take a look.
Avoid Illegal Live Streams of the NFL Draft
There are several unscrupulous sites out there that promise live streaming of the 2018 NFL draft but are totally unauthorized. Do you want JJ Watt to come to your house and smash in your door? Wait, don't answer that you probably do. But anyway, not only are these methods illegal, you'll probably end up with a buffering, ad-filled spam fest on your screen. And at worst you'll have malware on your computer.
That's just our opinion though. We know it's hard to legally watch the NFL Draft from international locations like Canada, Mexico and Europe so we understand, and we won't tell. Unless you're a 49er's fan. That's on you.