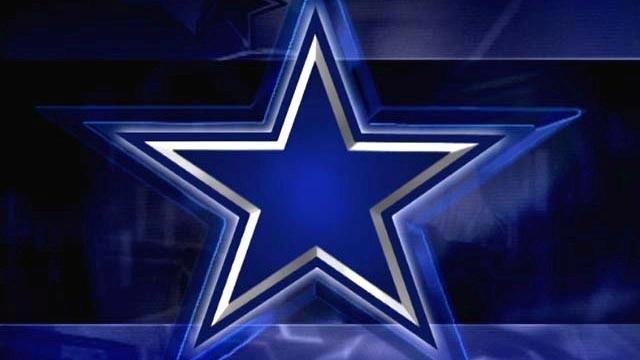 They're the most loved and most hated franchise in all of sports. Whether you're a Dallas Cowboys fan or foe, there's no denying they have a salty history full of epic story lines and a streak of winning power that rivals most of the NFL. A few names come to mind when you think of the Cowboys: Emmit Smith, Troy Aikmin and that other guy on the Cowboys back in the 90's. They share a division with Philadelphia, Washington and the Giants.
There are a few different options for streaming the Cowboys games online these days. We'll take you through them now so hold on to your hats, ya'll. It's about to get streaming in this here rodeo.
Live Stream The Cowboys Anywhere with Sling
Sling is a newer streaming service that lets you pick which channels you want to subscribe to and then get full access to those properties live. The Cowboys play on various networks but all of them on Sling for $20-30 depending on the plan you choose including ESPN, RedZone, Monday Night Football and pretty much everything else on TV these days.  They have a 7 day free trial so give it a whirl.
Fubo has Local Streaming Access to NFL Games
Local streaming deals for NFL broadcasting rights can be complicated. Fubo has done a great job of securing some of them and, like the options above, will allow you to stream NFL games and RedZone live on mobile devices in most major markets. Head over there now for a free trial and to find out what teams are streaming with Fubo:
Use a VPN to access out-of-market Cowboys games
Live in one city but want to watch a game broadcasting in another city? NordVPN has you covered. Set up a VPN and just like that, you can use any of the above streaming services to access live streams of your favorite team.
Stream Cowboys Games with Hulu
One of the biggest names in streaming, Hulu has live streaming options that will give you access to ESPN, FOX, CBS, and NBC. That should cover a good chunk of the Cowboys games you're looking to stream if your local team is available on one of these networks.
Cowboys Game on CBS? Watch the game here:
If you're looking to stream your team's game on CBS, Paramount Plus now offers streaming of NFL games through their handy streaming service. Get a free trial here and start streaming.
Watch Cowboys Games Live Online Without Cable on AT&T TV NOW
Cowboys fans are used to winning but here's a score for you.  AT&T TV NOW's service is a new streaming option that has all the channels you're looking for. ESPN, Fox News and pretty much every channel you're interested in. Get the 7 day free trial and you'll have instant online access to all Cowboys games. No, really.
Watch The Cowboys Game Online Free with NFL Mobile
If you're a Verizon customer you should take a look at your phone right now. Go ahead, do it. There's probably an app on there called NFL Mobile (it's installed by default) and it will give you access to all of the extra spicy Cowboys games streaming whenever you want. Sunday Night Football, TNF and MNF are all included free of charge and streamed directly to your phone or connected tablet. It's as easy as that. From there you can send it to your television however you want.
If The Cowboys are on CBS You Can Stream the Game for Free
CBS has pledged to stream every NFL game they host for free online, including Cowboys games! Check your local listings to see which network the Cowboys are playing on this week and if it's CBS just log into their app or head over to CBS.com for instant live streaming access to the game.
Find a Cowboys Game Live Stream
You can always search the internet for one of those illegal NFL or Cowboys game live streams. There are a few problems with these including the fact that they're not legal. Couple that with having to deal with buffering, crazy ads and malware on your computer and we can't possibly recommend this course of action for our loyal streaming readers. There are better ways to watch the Cowboys online.
If you're looking for Thursday Night Football the Cowboys are on Amazon Prime this year too. Check out their free trial and get streaming live:
Try Amazon Prime Free for 30 Days
Subscribe to NFL Game Pass to Watch Cowboys Games
Don't let this one fool you. NFL Game Pass only gives you access to previously recorded game. You won't be able to watch the Cowboys live with this option. It's about a hundred bucks a year for full access to every game after it airs, which seems like a great deal for a Cowboys fan!  But at the end of the day you probably want to watch the Cowboys on a live stream because in this day and age you know your Uncle Ted is going to spoil the ending of the game.
Find a Bar and Watch The Cowboys Offline
Who are we kidding? The best way to watch a football game is to find some fellow Cowboy fans and stream the game directly to your living room or a bar. So find a nice, quiet (or loud) place, grab a beer and some friends and start watching the Cowboys the old fashioned way. But if you need to watch it on the go or online feel free to use one of the aforementioned options above. Good luck out there Cowboys fans! Beat the Giants.
Last Updated on by Exstreamist