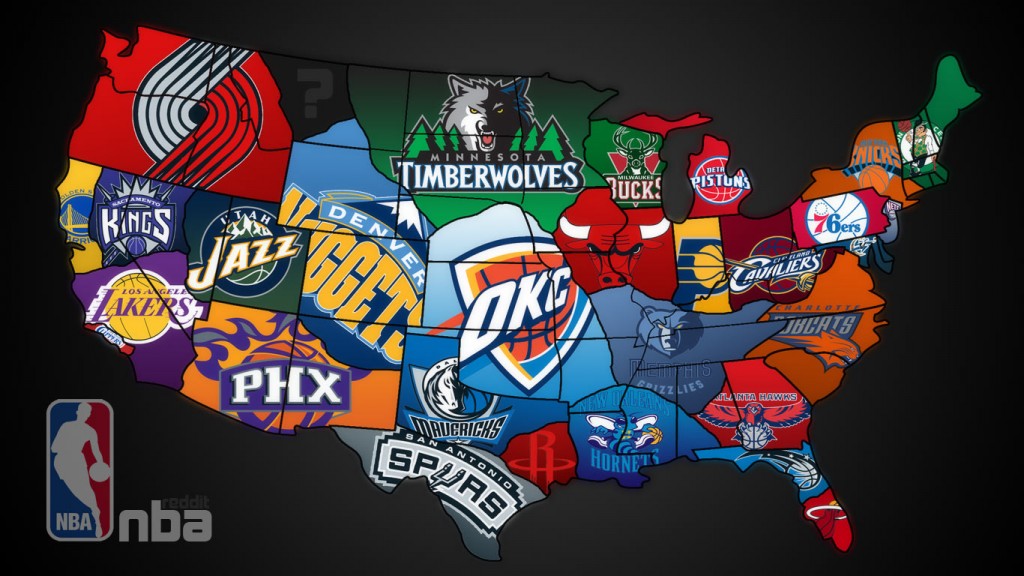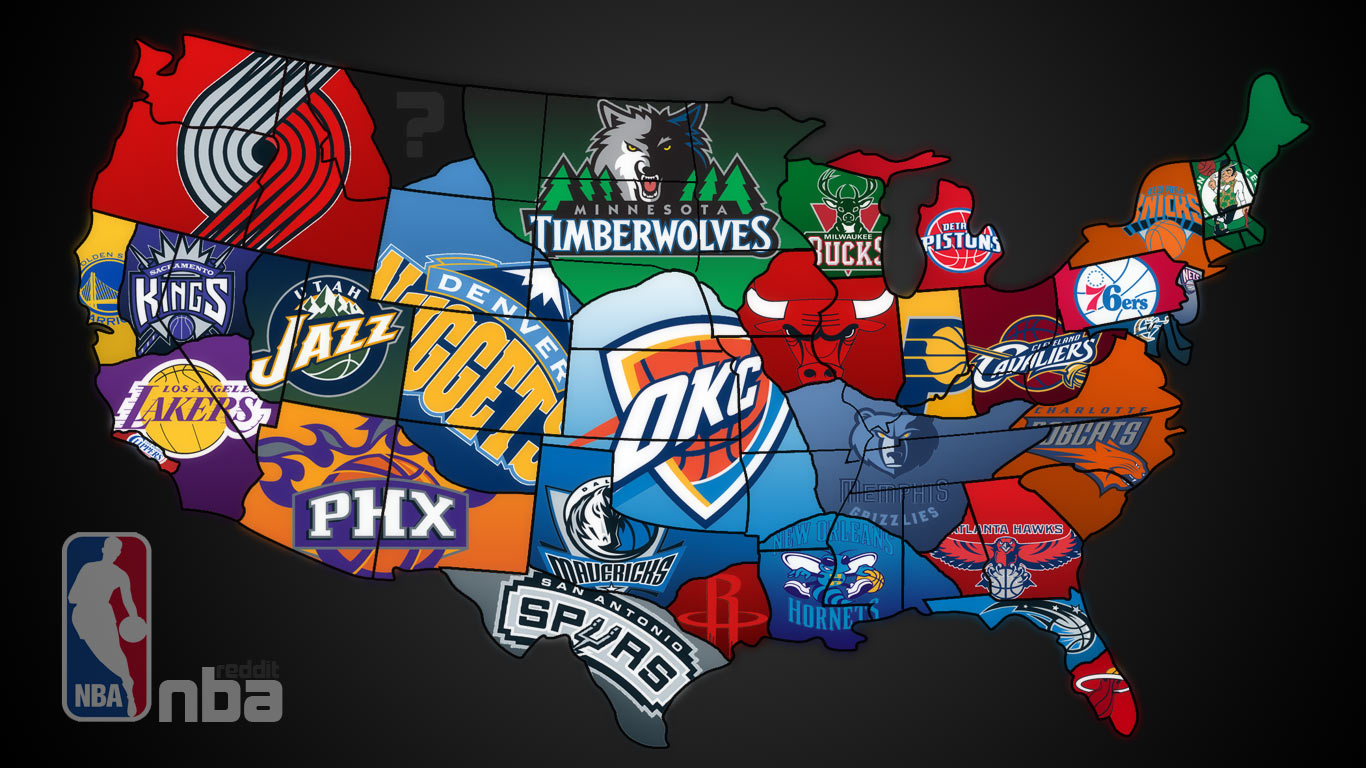 The NBA is famous for their superstars. Micheal Jordan, LeBron James, or Larry Bird. The stardom is brighter when there are only five men on a team. Their stories and dramatics on the court are what bring us to the games. The squeak of the sneakers, the swish of the net and the thump of a ball off of the backboard. There's nothing quite like the professional basketball to get you in the mood for fall and help get you through a long winter.
There are several different streaming options for NBA games this year and we'll go through them below.
We Recommend: Hulu – The Best Way to Watch NBA Games Online
Our favorite option for NBA game live streams is Hulu. Their new service, Hulu Live is by far the best live streaming option out there for cord cutters and those without cable. With access to dozens of channels that feature NBA games, including ESPN, Hulu is your best bet. The best part? A 100% free trial. Get access here:
Fubo TV also offers NBA game live streams
We're always a little surprised by how few people know about Fubo TV. It's a great streaming option for those who love watching sports online. They are a bit more expensive than Hulu (and don't offer ESPN,  yet), but they do offer tons of other networks that feature NBA games, as well as countless other sports networks. Worth testing their free trial to see if it's a good fit for you:
Want to watch an out-of-market NBA game online?
Let's say you live in one state, but the game you want to watch is only being broadcast in a different state. Impossible to reconcile, right? Not anymore! You can use a VPN to set your device's location to wherever the game you want to watch is being broadcast and use one of the above service to access it!
How to Stream NBA Games Online (by Team):
Watch NBA Games Live with Sling TV
Another great option is a bit of a larger commitment. Sling TV is a new alternative to Cable that allows you to subscribe to several channels for a mere $20, including NBA games– well, some of them. If they stream on ABC, TNT, TBS , NBA TV Network or ESPN then you can watch them online for free with a Sling subscription, LIVE!  It gives you live television so you can watch online just like you would on a traditional television. Head over there now to check it out and sign up for the free seven day trial.
Watch NBA Games Live via DIRECTV NOW
The best way to watch the latest NBA Games live is via DIRECTV NOW. DIRECTV NOW streams live TV channels to your mobile phone, tablet and computer via the DIRECTV NOW app. Since most games stream on ESPN 1&2, Fox Sports and NBA TV, you won't miss another hoop again! However, if you're interested in watching NBA TV expect to pay $60 a month for the 'Go Big' subscription. However, you can get both ESPN and Fox Sports with the basic 'Live a Little' subscription for $35 a month. Also, AT&T throws in free data for streamers!
Try DIRECTV NOW Free for 7 Days
Stream Any NBA Game Online with NBA Game/League Pass
The NBA Game Pass is your ticket to any game online. For a one time fee of about two hundred dollars you can stream any game live, or watch a game on demand from any team, anywhere. Don't need to stream every single NBA game for that amount? You can buy a single team pass or even a single game pass for much less. It's a pretty neat system that will satisfy the hardcore NBA fan as well as the more casual streamer who usually watches the games on normal TV but just wants to keep up with their team while they're on the go.  A single game will only cost you $7, for example.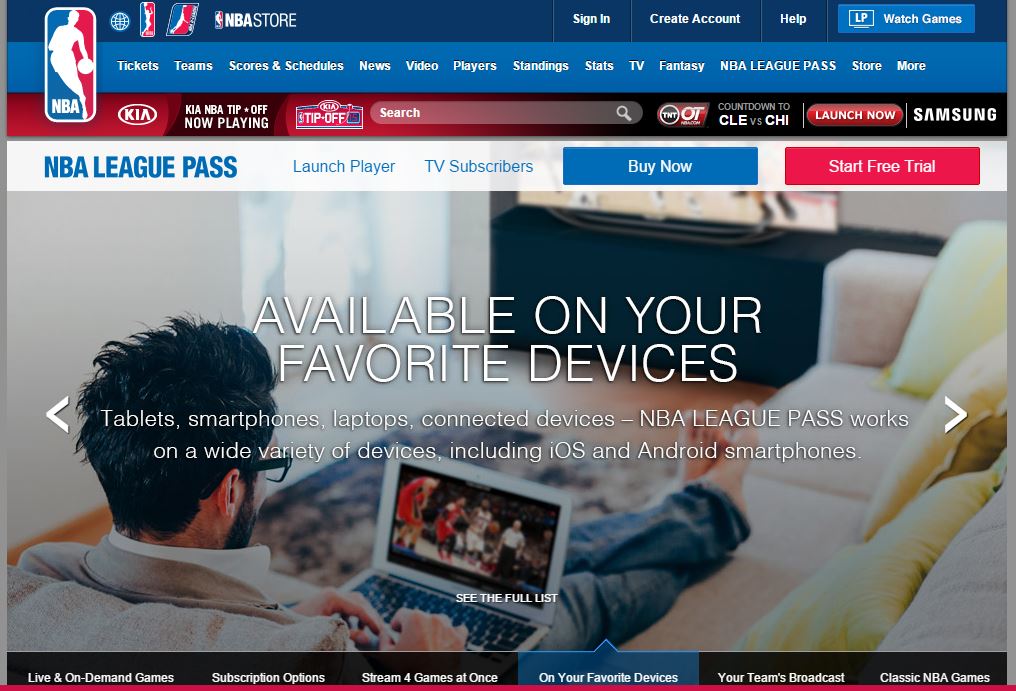 NBA Blackouts Restrict Your Online Watching Regime
Ahh, blackouts. The bane of every sports fan. Sometimes you'll get a message that the game you want to watch cant be streamed from your area. This is because local broadcasting channels have exclusive rights to the game and don't want the NBA stealing their audience. Sometimes you can visit that local website of say, your local CBS affiliate to stream the NBA game from there but you'll have to do this on a game by game basis. Blackouts for NBA streaming games often force people to use the next option.
Watch the NBA on ABC or TNT
The NBA plays some major games on the weekends on ABC. You can get ABC streaming several different ways. Lots of NBA games stream on TNT as well, including the NBA playoffs so be sure to get both those channels for the season.
Avoid Illegal Live Streams of NBA Games
There will always be illegal streams of NBA games out there. You know the ones. You'll Google "Free Stream NBA Game" and end up on a foriegn language site with sexually explicit advertisements and malware attacking your computer. We can't recommend taking this course of action because instead of a live streaming NBA game you'll probably end up with a busted computer.
Watch Games on TNT, ESPN or Other Networks via Their Apps
The NBA has games on several networks including TNT, ESPN, CBS and several others. Each of these channels has their own streaming app so if you have access to those online venues you'll absolutely have access to any NBA games that appear on those networks. It's difficult to figure out which station your team is playing on every night but for most games and teams the arrangements stay fairly constant. Check those out if you know what network your NBA game is streaming on. Looking for the WNBA?