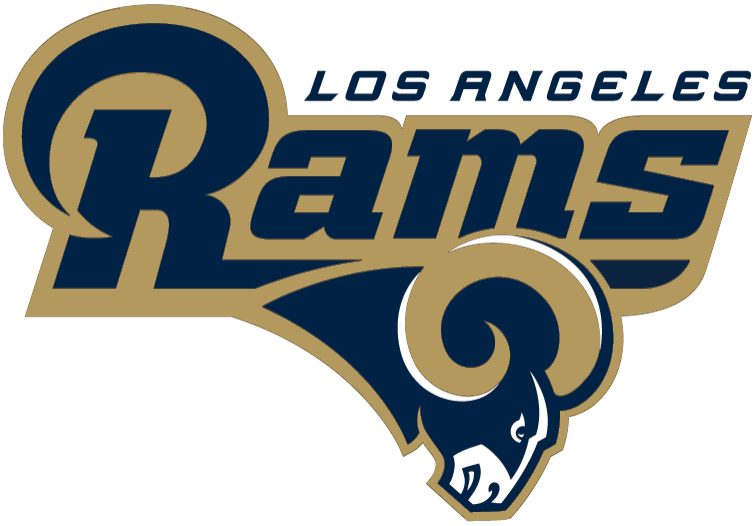 The Los Angeles Rams were originally assembled in 1936. The Rams left California after the 1994 NFL Season and moved to St. Louis, Missouri. The move proved to be lucky for the team as they then went on to win Super Bowl XXXIV with a 23-16 victory over the Titans. The Rams have continued to play all home games at the Edward Jones Dome in St. Louis until 2015 right after that the team filed a notice to the NFL expressing their intent of moving back to Los Angeles. The owner's meeting in 2016 approved the move which is why they will be playing for Los Angeles in the 2016 NFL season.
If you're a hardcore Rams fans, then the move wouldn't bother you much (especially if you're an original LA Rams fan). But if you're accustomed to seeing the Rams play in person, then consider driving a few hours or stream their game online using the methods below.
WE RECOMMEND: Stream Rams Games with Hulu
One of the biggest names in streaming, Hulu has live streaming options that will give you access to ESPN, FOX, CBS, and NBC. That should cover a good chunk of the Rams games you're looking to stream if your local team is available on one of these networks.
Stream Los Angeles Rams Online with Sling TV
Sling TV is for millennials what cable television was for generation x. That means, unlike regular cable television you get a lot more flexibility when you subscribe to Sling TV. Namely, you can stream on just about any smart device. Also, Sling TV gives you access to nearly half a dozen sports channels including ESPN, RedZone, NFL Network and Fox Sports, so there is no way you're going to miss a Los Angeles Rams game. Plus, as long as you have a decent 4G service streaming on your phone on the go is a stutter free experience. $20 bucks buys you the basic package which is suitable if you're still getting pocket money from your parents but want to look cool.
Fubo has Local Streaming Access to Rams Games
Local streaming deals for NFL broadcasting rights can be complicated. Fubo has done a great job of securing some of them and, like the options above, will allow you to stream NFL games and RedZone live on mobile devices in most major markets. Head over there now for a free trial and to find out what teams are streaming with Fubo:
Use a VPN to access out-of-market Rams games
Live in one city but want to watch a game broadcasting in another city? NordVPN has you covered. Set up a VPN and just like that, you can use any of the above streaming services to access live streams of your favorite team.
Rams Game on CBS? Watch the game here:
If you're looking to stream your team's game on CBS, CBS All Access now offers streaming of NFL games through their handy streaming service. Get a free trial here and start streaming.
Watch NFL Games Live Without Cable with DIRECTV NOW
If you're a Rams fan you know how difficult it is to stream games without cable. Like Sling, DIRECTV Now's service gives you all the best channels on TV including: ESPN, Fox News, MSNBC and of course you'll be able to stream most Rams games online, especially when they play in a featured game. You get a 7 day free trial so give it a go. If you're looking to cut the cord, this might just be the right solution for you.
Try DIRECTV NOW Free for 7 Days
Stream The Los Angeles Rams Online via Their Official Website
The Los Angeles Rams have a pretty well thought out official website. It's clearly laid out and looks good on a mobile device as well. But while there are videos, interviews, news and team updates there is no game live streaming option, so you can't stream the Rams live. The only alternative the website gives you are locations from where to get tickets for their next game. That said all the content is free and so other than YouTube this is the next best place to find all the latest highlights and interviews.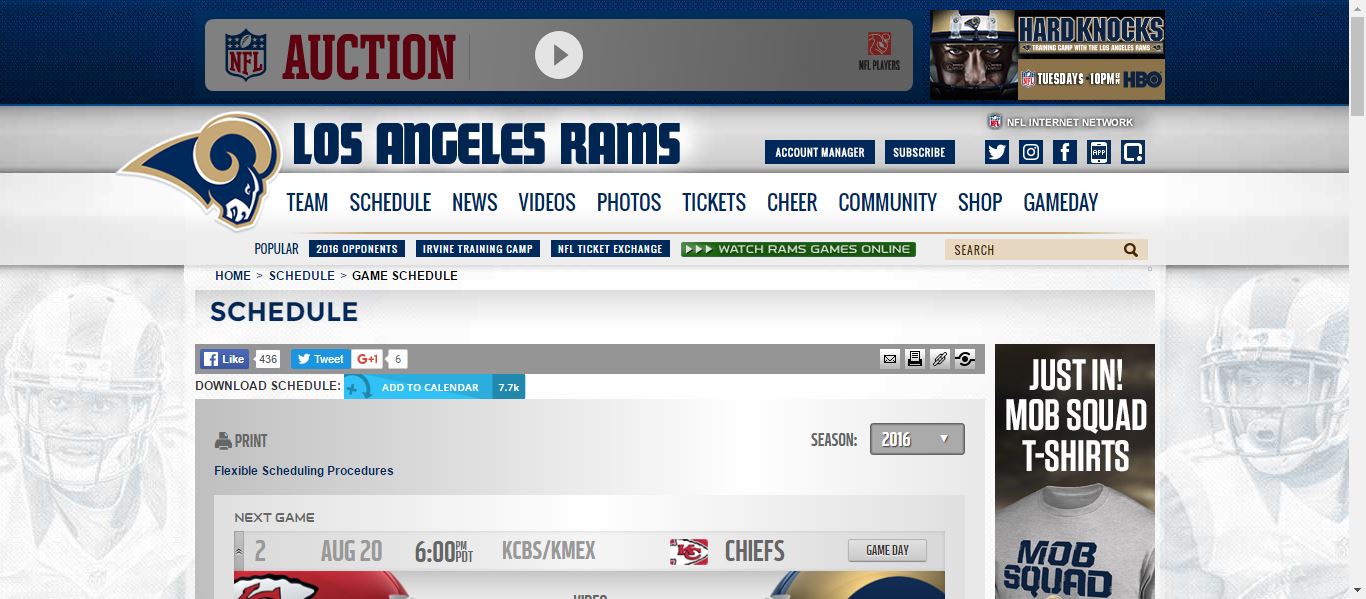 Streaming the Rams with the NFL Game Pass
$99 a year is a pretty good deal but like all good deals it does cut corners, and so you'll need to make a few compromises. The Game Pass gets you all the regular season games once they have been decided. But you can still watch preseason games live and even listen to live commentary which is not bad for the price. You can also choose from different camera angles and view some exclusive content. Plus, if you've missed a few games because you're working so hard at school just hit the 'replay' button on any game you want to watch.
Other Ways of Streaming the Rams Game Online
Playstation Vue has all of the channels Sling does so you can stream the game on almost any channel it's on.
Verizon Wireless customers have the NFL Mobile app exclusively which gets you those special night games on the go for free (if the Rams are playing)
Head to the rams game! They're going to need your support in LA this year so let them know you care.
Amazon also has some Thursday Night Football games this season so if the Cardinals are on one of those games Prime members can stream that game live and free!
Try Amazon Prime Free for 30 Days
Illegal Ways of Watching the Rams Online
Speaking of supporting the team. Above are all the legal ways of streaming the Los Angeles Rams live and online. While there may be others but those are most probably illegal. Like everything illegal stay away from piracy because pleading ignorance will not work!