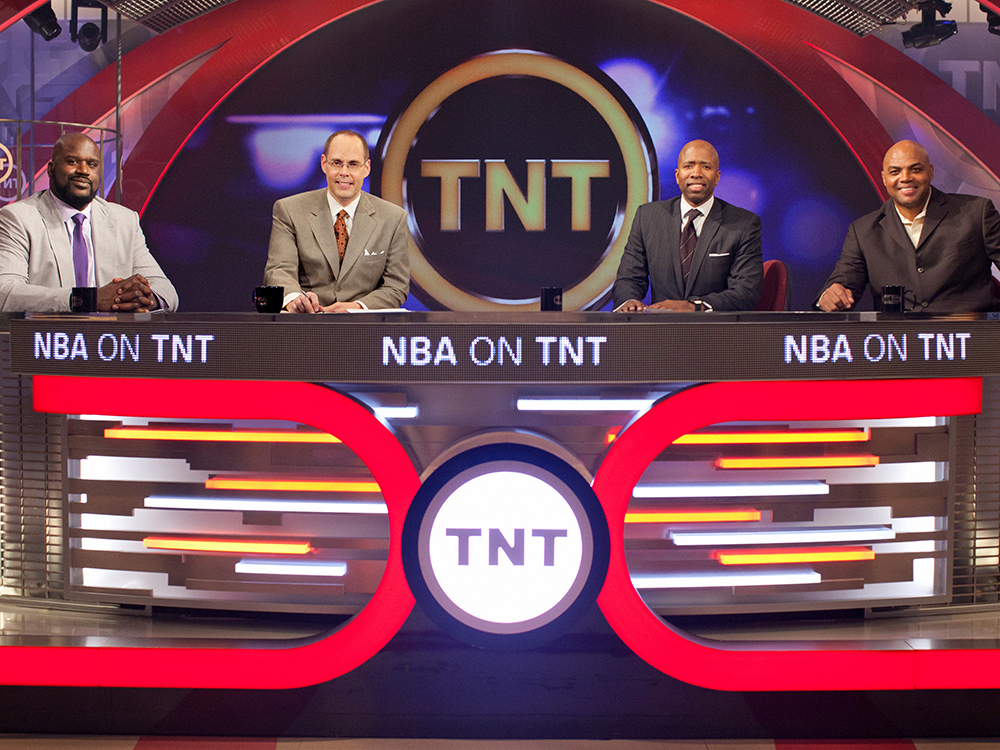 Turner Network Television (TNT) is home to a number of hit shows such as Good Behavior. But the channel is also home to the NBA especially if you want to catch up on the latest happenings in the sport after a hard day at work. 'NBA on TNT' has been broadcasting highlights and news since 1989, so most people reading this have grown up watching it on television. The basketball broadcast includes the doubleheader called TNT NBA Thursday, playoff coverage, and the Inside the NBA show. The channel has been known for airing games up until 2002, usually twice a week along with its sister network TBS which aired one on an alternate night. TNT also airs many of the big games such as the Lakers-Heat game which was aired in 2007.
If you are an NBA fan watching 'NBA on TNT' can help you figure out what went down throughout the week. Below is how you can stream 'NBA on TNT' for free.
The Best Way to Stream NBA on TNT? Hulu Live
Simple answer. Hulu Live is our personal favorite streaming service when it comes to live TV. They're our highest-rated stream, and recommend it to all our readers. You'll be able to get full access to NBA on TNT, and the best part? Hulu Live comes with a great free trial. Give it a shot here:
Live Stream NBA on TNT Online with Sling TV
Sling TV is an excellent online alternative to the TNT app because with Sling TV you can live stream TNT. So, you'll be able to stream 'NBA on TNT 'live every time it's aired. You'll also be able to catch up on other TV shows. However, when you sign up for Sling TV, you get access to a host of other channels like ESPN, CNN, AMC, etc. similar to regular cable.  Make sure to download the Sling TV app for your iOS or Android device to stream the channels you want on the move.
Watch NBA on TNT Without Cable Free for 7 Days
DIRECTV NOW also has TNT and the NBA Playoffs in their lineup along with most of the channels you'd find in a slim cable package. It's free to try so give it a go as a cheap alternative to watching on cable.
Try DIRECTV NOW Free for 7 Days
Watch 'NBA on TNT' Online Using the Official TNT App
The 'NBA on TNT' is one of the most highly rated shows for the network obviously because Americans love basketball. However, you don't necessarily need a television to watch the show; the TNT app enables you to stream 'NBA on TNT' free. However, it's only free for subscribers to the network because you'll be required to enter in your subscriber credentials. If you don't have access to those credentials and your parents won't help you either it's time to head on below to a so-called 'online only' solution!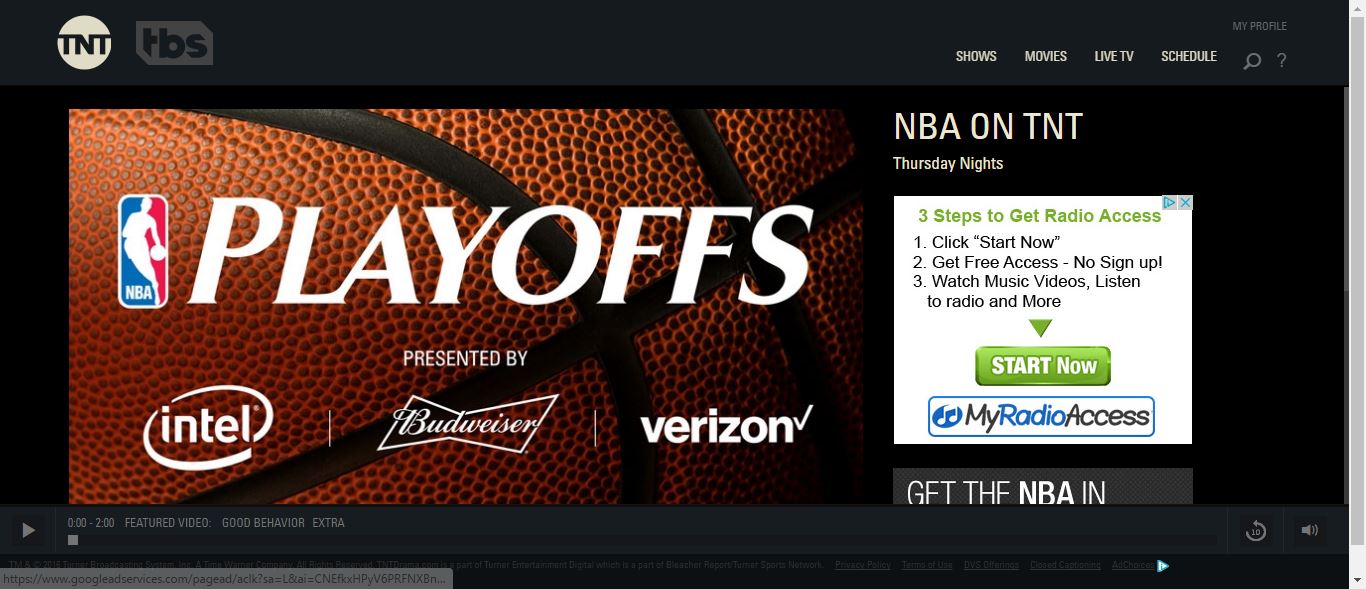 Stream NBA on TNT with the PlayStation Vue Service
The PlayStation Vue service offers an array of channels which are live streamed to devices of your choice. However, the one thing you need to keep in mind about the PlayStation Vue is the fact that it's a bit more expensive compared to Sling TV. If you want to stream the 'NBA on TNT' you'll be looking at paying around $45 a month. Not a bad deal especially considering you can also stream the channels of your choice via the PlayStation 4!
Other Ways of Streaming 'NBA on TNT' Free
As far as we are concerned, there are no so-called 'free' ways of streaming 'NBA on TNT.' We are strongly against piracy because it will get you jail time. So, open up your wallet and spend a bit if you want to watch live slam-dunking action.