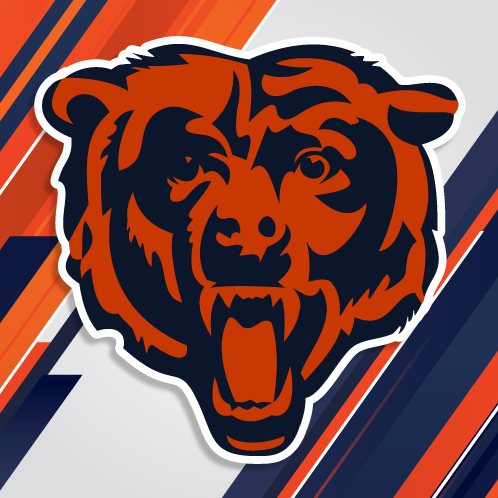 UPDATE 2017/2018: The Bears games on broadcast networks NBC, FOX and ESPN are now available on DIRECTV NOW this year, no cable required. If you're an AT&T Wireless customer you'll save a ton of money as well. Sign up for their seven day free trial to see if it's for you:
Try DIRECTV NOW Free for 7 Days
The Chicago Bears was founded back in 1919 in Decatur,Illinois but later moved to Chicago in 1921. The Bears have also had many more recorded regular seasons and wins compared to any other team in the NFL. The Green Bay Packers are their main rivals and Bears try to tear them to shreds each time without much success. They roam the NFC North with the Lions and Vikings as well.
Now that you've grabbed that six pack, Bears jersey off eBay and a few friends, here is how you can stream the Chicago Bears online for free.
Stream Chicago Bears Live with Sling TV
Any self-righteous NFL fan knows that most games are aired on ESPN 1&2 and Fox Sports. So, it stands to reason that if you're a Bears fan, then you'd want to have the ability to stream these channels. If anything even if your goal was to watch every game that the NFL airs or 90% at least you'll want to have these primary channels. Sling TV is an online stream service that enables you to stream ESPN and Fox Sports for just $20 a month. The special Sling TV app for your smartphone (iOS and Android) allows you to stream on the go! That's a bargain especially since you will no longer need to take the whole week off just to watch the game! You also get AMC as well as Bravo and HGTV for the wife so it's a great deal overall.
Watch Bears Games Live Without Cable with DirecTV NOW
Play defense against the evil cable company with a streaming service that gives you the Bears live. DirecTV Now has all the cable channels you'd ever want, including all Bears games. ESPN, Fox News and of course you'll get the NFL playoffs too. Use the 7 day free trial to decide if it's a good fit.
Try DIRECTV NOW Free for 7 Days
Stream the Chicago Bears via Their Official Website
The Chicago Bears have a pretty decent website, to begin with because you get all the scores, news and various other titbits of information about the Bears. Unlike other teams' websites, there are no popups and other irritating ways of trying to get your attention. That said one of the reasons why we like the official site is because all the content on it is free which includes highlights from the latest games, interviews, etc. You can also find out where the upcoming games will be aired and then figure out if you can watch them online using the methods below.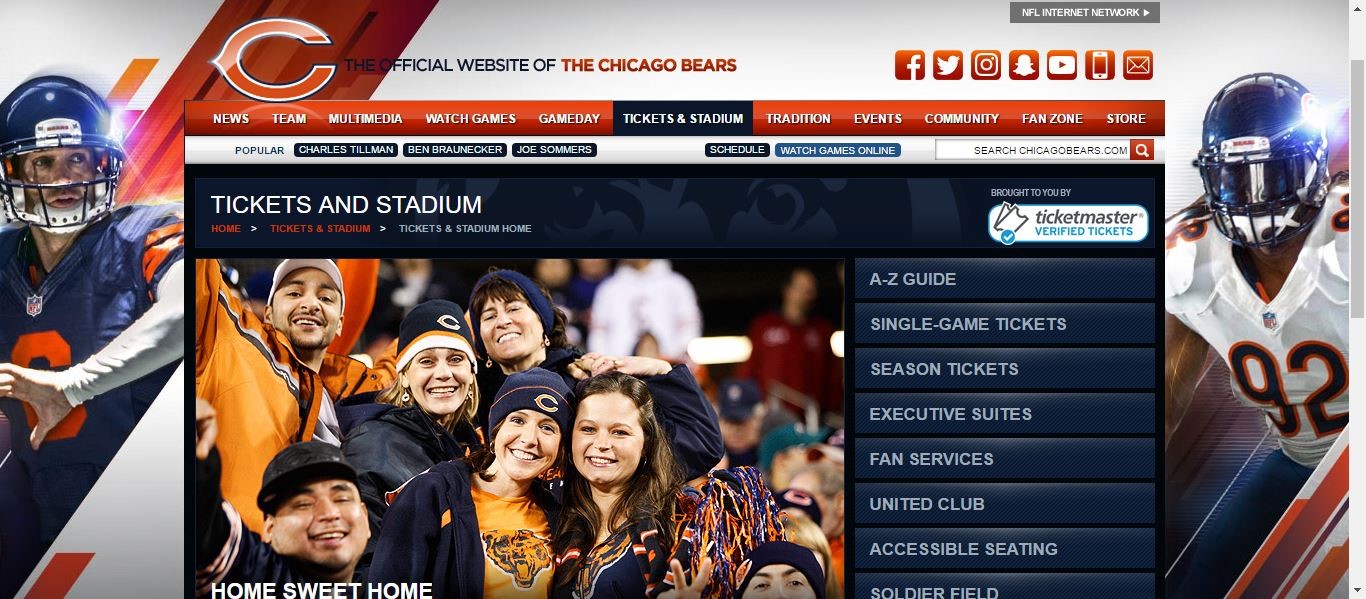 Stream the Chicago Bears via Playstation Vue
The Vue is another streaming service like Sling TV except 2x more expensive. However, you still get access to some popular sports channels though not as good as Sling TV perhaps. That said what bugs us the most is the fact that you'll be looking to pay upwards of $40 for the service plus it ties you down to mostly one or two trusted internet connections.
Other Streaming Methods to Watch the Bears? How About Netflix?
Netflix and Hulu do not have live sports, including the Chicago Bears. Not even old games.
NFL Game Pass has games 1 hour after they air live. Not a great option if you have an internet connection and spoiler prone friends
Verizon has an app called NFL Mobile that is free for all subscribers. If the Bears are on Monday Night Football or Sunday Night Football they'll be there.
Amazon now has Thursday Night Football available for Prime members. Give it a shot and start streaming the Bears free for those games:
Should I Google "Free Live Streaming Chicago Bears" and Click on the First Link I see?
Probably not.
There are a few other methods, but we don't recommend pirating, America's second most favorite past time. If anything the NFL will take you breaching copyright and not watching commercials very seriously! But more likey you'll just catch a computer virus that shuts you down for a while. Support the Bears if you really love them by subscribing to one of the methods above.