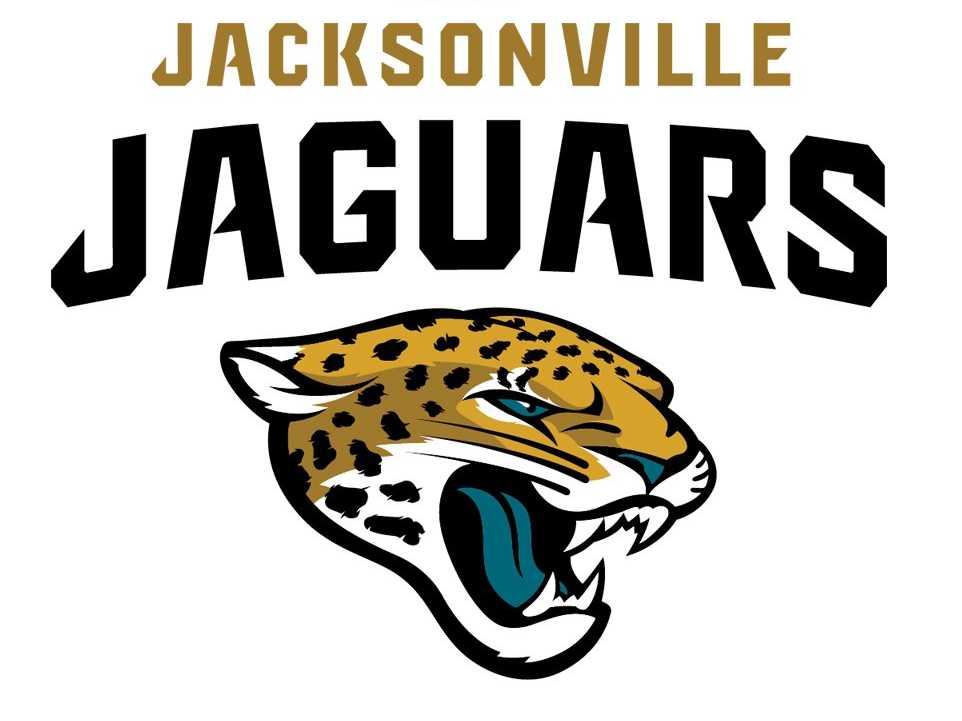 UPDATE 2017/2018: The Jags games on broadcast networks NBC, FOX and ESPN are now available on DIRECTV NOW this year, no cable required. If you're an AT&T Wireless customer you'll save a ton of money as well. Sign up for their seven day free trial to see if it's for you:
Try DIRECTV NOW Free for 7 Days
The Jacksonville Jaguars are based in Jacksonville, Florida and are a part of the NFL; they are also members of the AFC South division alongside the Titans, Texans and Colts (arguably the worst division in football). All home games for the Jaguars take place at the EverBank Field. Fans may already know this, but the Jaguars joined the NFL as part of the expansion along with the Carolina Panthers back in 1995 which also happens to be one of their main rivals. That said the team has proven to have a highly talented roster evident from two division wins back in 1998 and 1999 back to back.
Live Stream the Jacksonville Jaguars Online with Sling TV
If you want to live stream the Jacksonville Jaguars you certainly cannot beat Sling TV! The basic package is just $20 a month but with it, you get access to ESPN 1&2. This means that if the Jaguars game happens to be airing on ESPN, you will be able to stream it live. Interestingly a good majority of NFL games are televised on ESPN 1&2 along with Fox Sports. So you're pretty much setup as long as you've downloaded and installed Sling TV's app for your phone and tablet computer. If you don't have one, don't worry you can live stream directly on your laptop via the built-in browser.
Watch Jaguars Games Live Online Without Cable using DirecTV NOW
Jacksonville Jags fans love to stream the games when they aren't lounging in the in-stadium pools. DirecTV Now's service is a new option that has all the channels you're looking for. ESPN, Fox News and almost every Jags game streaming for free along with your $35 per month subscription that includes most cable channels. You should grab the 7 day free trial because you'll save a ton of money over cable.
Try DIRECTV NOW Free for 7 Days
Watch The Jacksonville Jaguars Online Using Their Official Website
Streaming the Jacksonville Jaguars happens to be as simple as visiting their official website. Not many people may know this, but their website has quite a bit of information in the way of highlight reels, interviews, and even a ticking scoreboard when the team plays. However, lack of a dedicated app may turn off a few millennials but whom can complain when it's free and official? That said if you're into live streaming every Jaguars game we have a couple of options for you below because their site doesn't do that.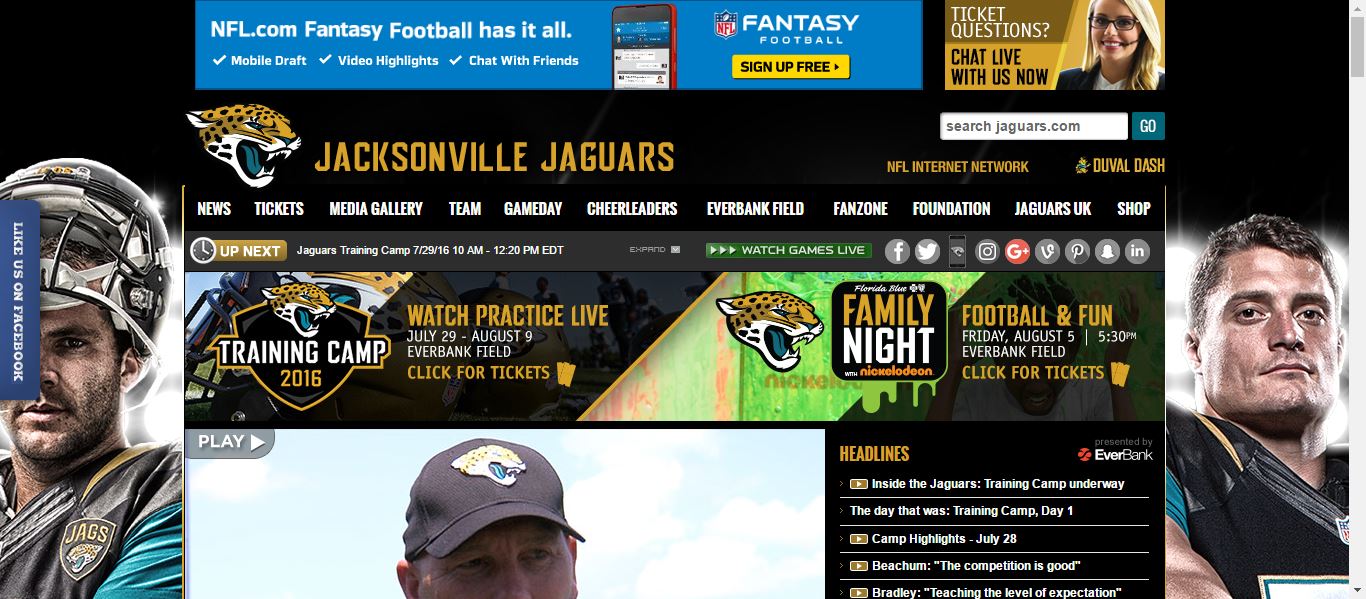 Live Stream via the PlayStation Vue
The PlayStation Vue is very similar to Sling TV though twice the price. If you're a sports fan and want to be able to live stream both ESPN and Fox Sports, you'll have to pay a hefty $55 a month for the privilege. That said it would make sense if you own an overpriced PlayStation 4 and a truckload of other gadgets which you want to be connected with the ability to stream a live sporting event. If you're a down on your luck, unfortunate American youngster with monthly child support we'd lean in favor of Sling TV for you.
Other Streaming Methods for Jaguar Fans
Verizon Wireless users have a mobile app called NFL Mobile on their phones (go check now!) that will get you any prime time game the Jags play for free.
NFL Game Pass gets you all previously recorded games one hour after they air live. It's a hundred bucks per season so it's not a bad deal if you live internationally.
Go to the game! The Jags have a freaking swimming pool in their stadium and tickets are cheap as hell.
Amazon also bought the rights to stream Thursday Night Football online, including the Jaguars TNF game. Use their 30 day free trial to check it out live:
Try Amazon Prime Free for 30 Days
Fighting Piracy and Supporting the Jaguars
Well if you wanted to spend some time in jail just to see how it feels then you're more than welcome to try out any one of the dozens of pirate websites. If not then stick to the options we've discussed above.