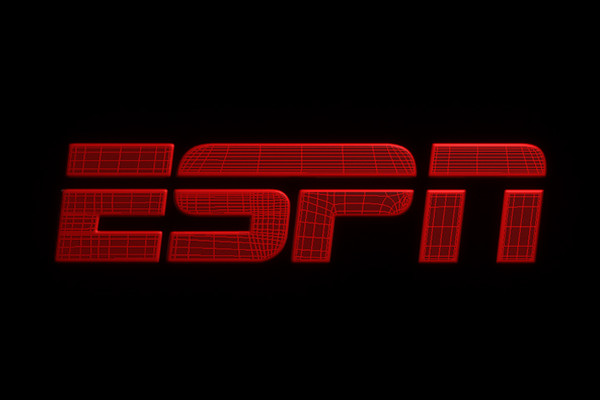 ESPN is the king of sports on cable. In fact, it's one of the only channels you'll be able to watch sports online with a subscription. Along with HBO, ESPN has been called the linchpin that's holding traditional cable together. Once ESPN offers it's content online then it will make "cord cutting" that much easier for any sports fan. Because if you cant watch Sportscenter, Pardon the Interruption, Sunday Night Baseball or 30 for 30 whenever and wherever you want– you're probably going to stick with traditional cable. Here are a few options for streaming the Entertainment & Sports Network online.
Watch ESPN Live with Sling TV
Another great option is a bit of a larger commitment. Sling TV is a new alternative to Cable that allows you to subscribe to several channels for a mere $20, including ESPN. ESPN doesn't have their own stand alone app yet so Sling is really one of the only ways to get it separately from cable. It gives you live television so you can watch online just like you would on a traditional television. Head over there now to check it out and sign up for the free seven day trial.
Are ESPN Shows on Netflix, Hulu or Amazon?
Netflix and Hulu have always struggled with sports programming. They have almost nothing as far as streaming sports content. If you're a sports fan and you want to cut the cord you're going to have to get ESPN and other sports live streams somewhere else. Your Netflix and Hulu subscriptions won't cover you.
Sling TV, however does offerv live NFL on ESPN as part of its bundle. For about $25 you'll get ESPN and a few other channels via Sling. Check out their lineup for the full deal. Sling is a fairly decent option if you're going for ESPN and don't want to sign up for cable.
Streaming ESPN Live without Cable Using DIRECTV NOW
ESPN is also available on DIRECTV NOW's service owned by AT&T. Right now You get a 7 day free trial so you have nothing to lose. This is a great option for those without cable. This new streaming service doesn't have any contracts and can be cancelled at any time as well.
Try DIRECTV NOW Free for 7 Days
Watch ESPN Online with the Official App
ESPN does have an app similar to other cable networks where you' actually need a cable subscription to gain full access. WatchESPN is the official offering that costs nothing so long as you already pay for the channel through a cable bundle. Not a perfect solution but if you're already a subscriber this is the total package and it will cost you nothing additional.  It's available on Apple devices, Android, Roku, Xbox and more.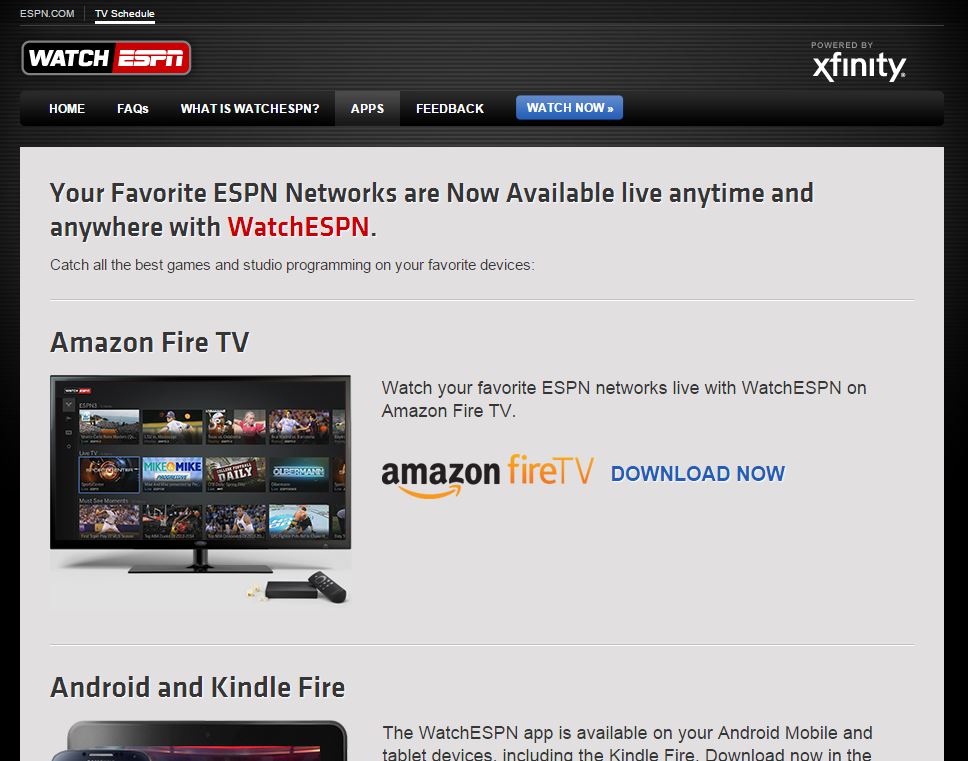 Does ESPN have a "Stand Alone" Streaming App?
No. Not yet at least. And the CEO of Disney (owner of ESPN) has said "not to expect it anytime soon". It takes a lot of effort to support an app for all devices and ESPN is probably already happy with the money they currently bring in through traditional cable. They aren't the only ones dragging their feet. It's hard to stop the money train once it's going strong.
Other Methods of Streaming ESPN Content
You can also find ESPN live streams on various sites around the internet. We don't recommend these because most of them are no only fake (they don't work) but you also have a very high chance of downloading a virus from one of these shady sites. At the very best you'll be treated to some adult themed ads and a blurry experience. Not the way you probably want to watch your favorite team online.
Subscribe to cable or wait for the standalone app. Oh, or try Sling!  Those are your only options at the moment.