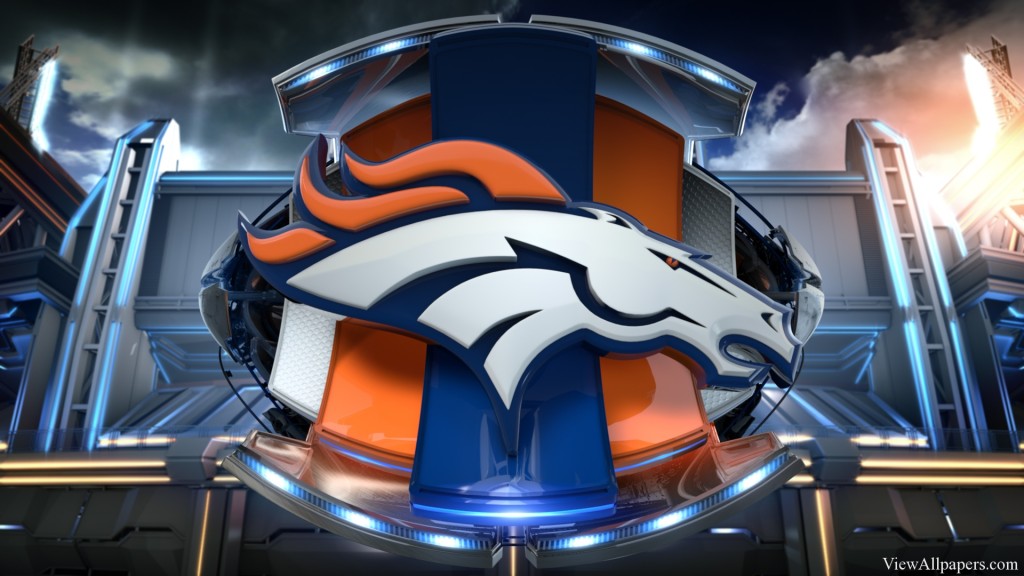 The Denver Broncos are one of the most lucrative franchises in the NFL. They have a rich history of winning games with a fan base that dominates a lot of the Western United States. Those orange and blue jerseys are seen almost everywhere. After their stunning loss (okay, implosion) to the Seattle Seahawks in Super Bowl 48 they're looking to get a big win soon before their best players move on, retire or get inured. They have to get past the Patriots in the AFC every year first, though. The Broncos share a division with the Chiefs, Radiers and Chargers.
There are a few different ways to stream the Broncos game online for free. We'll go through them below but let us know if you have alternate methods.
WE RECOMMEND: Stream Broncos Games with Hulu
One of the biggest names in streaming, Hulu has live streaming options that will give you access to ESPN, FOX, CBS, and NBC. That should cover a good chunk of the Broncos games you're looking to stream if your local team is available on one of these networks.
Live Stream the Broncos Game on Sling
Haven't heard of Sling? We don't blame you, it's the new kid on the block. But for $20 you get access to channels like ESPN, AMC and Fox Sports. For five bucks more you can have RedZone and NFL Network! This is a great streaming alternative to cable and is frankly probably the future of television. Give it a go with their seven day free trial and watch all of the Broncos action whenever you want.
If the Broncos Game is on CBS, Stream with All Access
If you're looking to stream the Broncos online for cheap, and the game is being broadcast on CBS, you're in luck. CBS offers a $6 a month streaming service that you can cancel at any time called All Access, and you can stream local NFL games online here. Check local listings.
Fubo has Local Streaming Access to NFL Games
Local streaming deals for NFL broadcasting rights can be complicated. Fubo has done a great job of securing some of them and, like the options above, will allow you to stream NFL games and RedZone live on mobile devices in most major markets. Head over there now for a free trial and to find out what teams are streaming with Fubo:
Stream Local NFL Games with Hulu
One of the biggest names in streaming, Hulu has live streaming options that will give you access to ESPN, FOX, and NBC. That should cover a good chunk of the games you're looking to stream if your local team is available on one of these networks.
Use a VPN to access out-of-market games
Live in one city but want to watch a game broadcasting in another city? NordVPN has you covered. Set up a VPN and just like that, you can use any of the above streaming services to access live streams of your favorite team.
Watch Broncos Games Live Without Cable using DIRECTV NOW
It's getting easier to watch the Broncos online these days. Like Sling, DIRECTV Now's service has all the channels you're probably looking for. History Channel, Fox News and even Hallmark are all there. You get a 7 day free trial so you have nothing to lose and it's only $35 a month after that with no commitment.
Try DIRECTV NOW Free for 7 Days
Stream the Broncos Game Online for Free with Verizon's NFL Mobile
If you're a Verizon customer you're in luck! A lot of Broncos games are on their exclusive app, NFL mobile. It's free and sometimes it comes pre-installed on your phone already. Basically the app allows you to stream the NFL playoffs as well as several other specially broadcast games such as Monday Night Football or Thursday Night Football. Luckily the Broncos are playing in those games quite often as they're a big team on the national stage.

Are Broncos Games Streaming on Hulu, Netflix or Amazon?
In short: No. Netflix and other streaming sites haven't made their way into live sports or even pre-recorded sports just yet. It will be a number of years before that happens. So, for now, you can't get the Denver Broncos game online for free with a subscription to one of the above streaming services. Let's move on, shall we?
Other Broncos Streaming Options
Playstation Vue is a service similar to Sling that lets you stream all those channels that have rights to Broncos games online. It's more expensive than Sling but still good.
NFL Game Pass gives you 1 hour old Broncos game. It's not live but it might work for an international fan that wakes up at 4AM to watch the game anyway.
Go to the stadium, buy a Broncos ticket and live stream that game right into your face!  But seriously, do this once in your life if you can.
Amazon has the Broncos live online when they play on Thursday Nights. Check out Amazon Prime for 30 days free and you'll be good to go:
Try Amazon Prime Free for 30 Days
A Quick Warning about Free Live Streams of Broncos Games
You may be tempted to use one of those unofficial live streams to get the Broncos game on your device. There are some that might work from time to time but most of them are filled with malware and weird ads that take over your computer. You may be desperate but are you really desperate enough to see Elway and Manning to justify ruining your computer or phone with some virus? Half the time the games aren't in HD anyway and you won't be able to make out the plays on the field because it will cut out at the most inopportune time.
We hope one of the above options gets you streaming the Denver Broncos in a safe, legal and HD quality way. Let us know in the comments below if you have a better method.