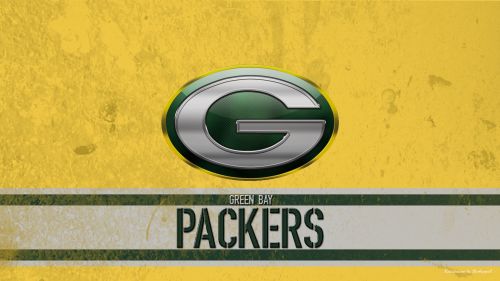 You're The Packer's #1 fan. You've got the cheese hat, you've painted your house green and yellow and you even named your son Rodger. But even with all of this Packer love it's not enough to simply subscribe to cable and watch the show on a traditional television. You need to stream the Packers online on a whim because you're a fan on the move. No one can hold you down, just like your son's honorary godfather, Sir Aaron Rodgers. Aaron Rodgers is now on the New York Jets!
There are a few different ways to stream the Packers game online. Aside from watching NFL Redzone, you probably want to focus on your favorite team, the Pack. Here are a several streaming options for the Green Bay Packers game. The Pack shares the NFC North with Chicago, Detroit and Minnesota. Go Pack!
The Packers Always Stream Live on Sling TV
Sling is an alternative to cable where you aren't caught up in a lengthy subscription situation. For $20 you get access to not only AMC, MTV and networks like ABC. You also get RedZone and NFL Network too. There's a 7 day free trial so give that a gander as there is no obligation.
Fubo has Local Streaming Access to NFL Games
Local streaming deals for NFL broadcasting rights can be complicated. Fubo has done a great job of securing some of them and, like the options above, will allow you to stream NFL games and RedZone live on mobile devices in most major markets. Head over there now for a free trial and to find out what teams are streaming with Fubo:
Use a VPN to access out-of-market games
Live in one city but want to watch a game broadcasting in another city? NordVPN has you covered. Set up a VPN and just like that, you can use any of the above streaming services to access live streams of your favorite team.
Stream Packers Games with Hulu
One of the biggest names in streaming, Hulu has live streaming options that will give you access to ESPN, FOX, CBS, and NBC. That should cover a good chunk of the Packers games you're looking to stream if your local team is available on one of these networks.
Watch Packers Games Live Without Cable with AT&T TV NOW
It's so cold in Green Bay that sometimes you just can't make it to the game. You need to stream it.  AT&T TV NOW has all the cable channels you'd ever want, including the Packers game. ESPN, Fox News and of course you'll get all this for only $35 which is crazy cheap compared to cable. Use the 7 day free trial to decide if it's right for you but we bet it is assuming you like saving money and watching the Packers online.
Is There an Official Green Bay Packers Live Stream?
NFL games air on varying networks but there is a bit of cadence to the channels you'll find them on. First, determine which channel the Packers are playing on this week. Is it CBS? NBC? Fox? ESPN? Once you've found that out you'll have to navigate to the official website of those channels to find out whether or not they have an official free live stream for the Packers game.  CBS for example, does have a live stream and an app. NBC and Fox have them in certain areas. There isn't a catch-all solution here you'll have to do some digging.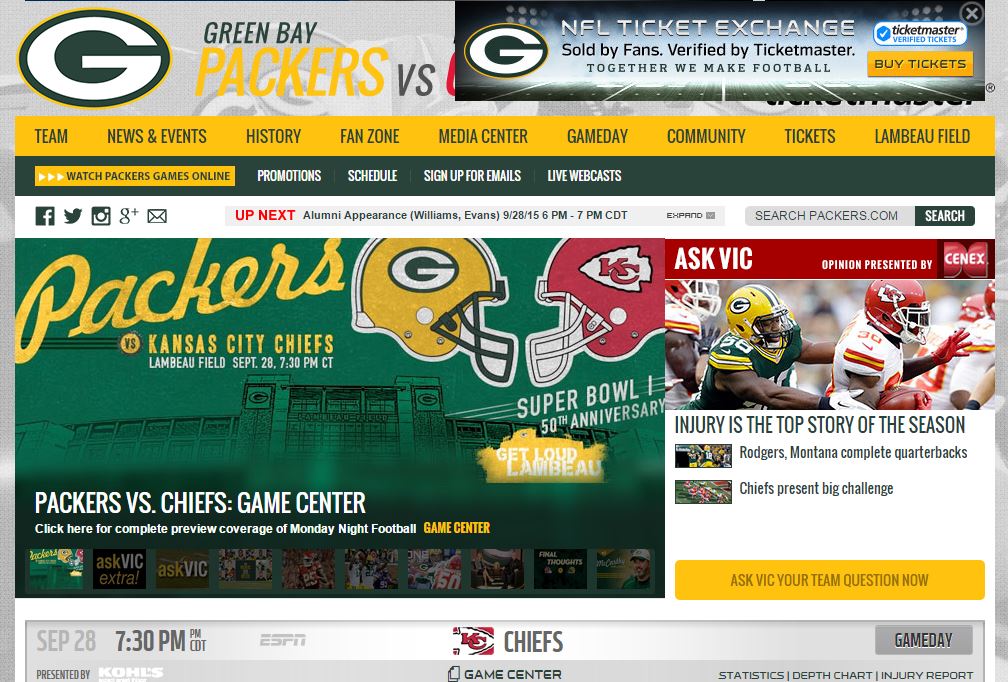 But you love the Packers so you'll do what it takes to stream them live and free as our lord and savior Vince Lombardi intended!
Other Ways to Stream the Packers Game Online
There are several other legal avenues to watching The Packers live online.
Verizon offers an app that streams Monday, Sunday and Thursday Night Football game for free from any mobile device that uses Verizon's network. If you're a customer you should check that out right now because it's actually pretty awesome.
NFL Game Pass is the official solution to watching NFL games online. You can subscribe for about $100 per season and get access to all games. Or you can follow your team (The Packers) for about $80. Not too bad!
Amazon has secured a deal with the NFL to broadcast all Thursday Night Football games online this year. Prime members get this benefit for free so check out their 30 day trial now if you're not already a member:
Playstation Vue, Similar to sling above has many of the same channels as Sling for a slightly higher pricepoint.
Comcast and other cable subscribers also allow you to watch anything you could watch on their cable plans online by utilizing one of their apps. Xfinity, Direct TV and DISH all have online streaming apps so if you're already a subscriber you should be good to go there.
Head to your nearest local bar, put down your phone and iPad and enjoy the game with fellow cheese heads!
What About Illegal, Free Streams of the Packers Game?
You can always Google "free Packers stream" and find something out there. What you'll get is often not what you're looking for. Some of these streams are not only shaky, blurry and low definition. They're also laden with viruses that will turn that one night of Monday Night Football streaming into a week-long headache trying to recover from your mistake. Also, don't you want to support your team? Can't pay for those cheerleader's sweaters with your piracy.