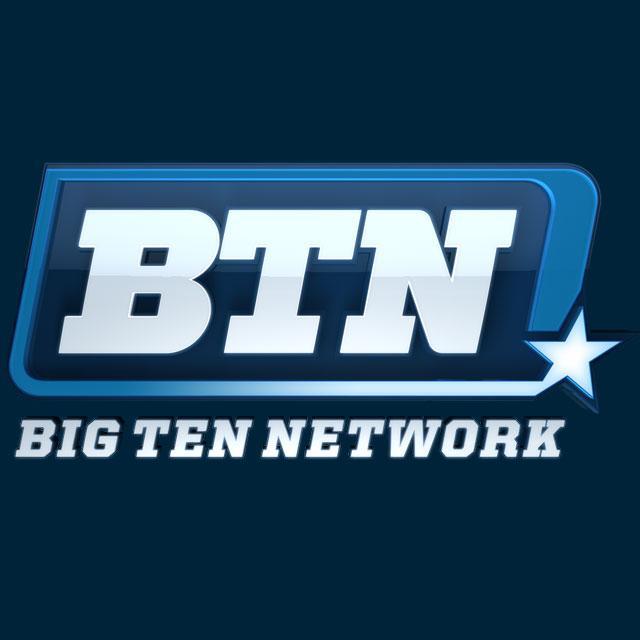 The Big Ten Network (BTN) is jointly owned by the Big Ten Conference which controls 49% of the stake and Fox Entertainment with the remaining 51%. However, the network itself is operated by Fox Sports. The Big Ten Network is credited with being the very first internationally distributed channel mainly dedicated to broadcasting collegiate sports events. So, naturally, the lineup of programs includes Big Ten events, coach's shows, studio shows, documentaries, etc. The network reaches a whopping 90 million households across the US which just goes to show that collegiate sports are is popular amongst sports fans in general. The network is headquartered in Chicago, Illinois in the old Montgomery Ward & Co. Catalog House.
Even though the Big Ten Network has an agreement with 300 plus cable service providers, there is something cool about streaming the channel online. Below we look at how you can stream the Big Ten Network online for free.
WE RECOMMEND: Watch Big Ten Network Games with Hulu Live
Hulu is one of the most reliable names in streaming sports online. Their live streaming service is high definition, has very little lag, and works across all devices (computers, tablets, mobile, smart TVs and more). They offer the best way to stream Big Ten Network games online. The best part? They have a risk-free seven day trial. Get access to it here:
Watch College Football on Hulu!
Live Stream BTN Live via fuboTV
If  you're looking for a way to live stream the latest sports then fuboTV is your goto cord cutting service. The network live streams BTN along with dozens of other sports networks. So, whether you're a soccer fan, want to watch the Super Bowl or perhaps bet on the races this service will ensure that you can stream everything on the go. At $44.99 a month and the first 7-days free, its certainly worth checking out. Click below to start your free trial.
Live Stream Big Ten Network Online with Sling TV
Sling TV is one of the most popular cord-cutting services, and it goes without saying that the service is very popular with fans of collegiate sports. The service currently streams a number of college sports channels such as ESPNU, SEC Network, Campus Insiders, Pac-12 Network, etc. The Big Ten Network is not part of Sling TV's service right now, but it will be soon.
Watch the BTN without Cable on AT&T TV NOW
If you'd rather not sign up for a plan on cable you can use AT&T TV NOW to get your Big Ten Network fix. It's $35 a month to start but you'll get all kinds of cable channels like those listed on Sling. There's a seven day free trial so there's no risk to you.
Watch the Big Ten Network Online Using the Official BTN Plus Service
The Big Ten Network has its very own live streaming service called BTN Plus. The service offers both monthly and annual subscriptions. The network's complete package is $119.95 a year, or you can pay $14.95 every month. Obviously, the annual subscription will save you money. That said if you are interested in following a specific school then you can choose a package for that school only at $79.95 annually or $9.95 a month. One of the biggest advantages of the BTN Plus service is that you get to stream games throughout the year and even those that are not televised. But you'll be deprived of Big Ten football games with this service.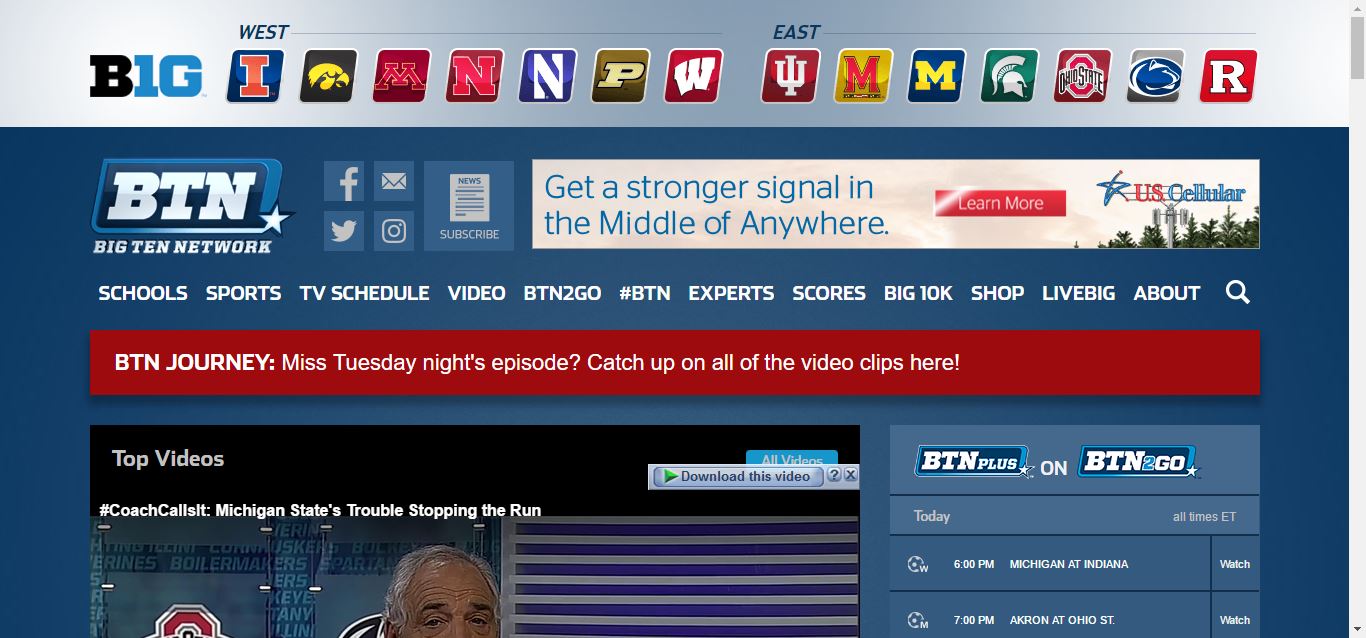 Live Stream Big Ten Network via the PlayStation Vue
The PlayStation Vue live streams the Big Ten Network to just about every device you may own i.e. Roku, iOS, Android and PlayStation consoles. However, you'll need to get the 'Elite' package or higher to be able to stream the Big Ten Network. The 'Elite' package costs $54.99 a month but also includes a hundred plus channels all streamed via the PlayStation Vue app!
Other Ways of Streaming the Big Ten Network Online for Free
The Big Ten Network is one of the leading collegiate sports networks in the country. So, obviously, pirates are selling it at a lower price or offering free streaming in exchange for your willingness to click on ads. But we strongly advise that you steer clear of such websites and free streams because they will only get you in trouble with the law! If you're in college you could get thrown out too. So, not a good idea!