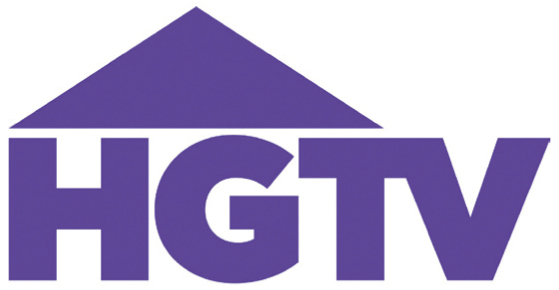 If you're buying, selling or just trying to improve the look of your home you've probably landed on HGTV and been sucked into their programming. There are tips for real estate transactions but also decorating advice all packaged up in attractive little shows that don't require too much investment from the viewer (mentally, at least). But if you're on the go like any other millennial looking to purchase their first home you're probably going to need some HGTV streaming options. Here are the current avenues for watching HGTV online at your leisure:
HGTV now lives primarily on Discovery+, which has a great price point of 4.99 per month for all your favorite channels including TLC, OWN and The Food Network!:
Live Stream HGTV with fuboTV
fuboTV is one of the latest cord cutting services in America. The service streams over 70 networks including HGTV via a series of apps for everything from iPhones to gaming consoles like the Xbox One. Subscription prices vary but if you're interested in watching HGTV shows expect to pay $44.99 a month. Though the service offers the first month for just $19.99. So, its certainly worth considering for anyone who does not want the hassle associated with regular cable. Click below to try the service for 7-days without paying a dime.
Free Access to HGTV with Hulu
Hulu, one of the biggest names in streaming TV, offers a free trial, meaning you can stream your favorite shows live without an expensive cable package. They also offer a great back catalog of shows while streaming.
Watch HGTV Live with Sling TV
Another great option is a bit of a larger commitment. Sling TV is a new alternative to cable that allows you to subscribe to several channels for a mere $20, including HGTV. This is one of the only places you can watch HGTV live online, if that is your preference. It gives you live television so you can watch online just like you would on a traditional television. Head over there now to check it out and sign up for the free seven day trial.
Live Stream HGTV with Philo
Want quick access to HGTV without even entering a credit card? Philo has you covered, with a 48 hour free trial. All you have to do is type in your phone number and you can start streaming. Click here to get full access to the dozens of channels they stream live.
Stream HGTV Live with AT&T TV NOW (Free for 7 Days)
AT&T TV NOW's new service is great for those without cable. It has all the channels you're probably looking for including HGTV, Bravo, AMC, FX, ESPN, and more. You get a 7 day free trial so it's easy to try this service out with no contracts if you just can't get enough Fixer Upper, House Hunters, Home Town and more.
Are HGTV Series on Hulu or Netflix?
Hulu actually does have a selection of HGTV series available. You won't get all 40 seasons of House Hunters but if you're a Hulu subscriber you'll get 10-20 episodes of a few HGTV shows at your fingertips. Netflix also made a deal with HGTV. Shows like Property Brothers, Love it or List it and Holmes Inspection are available in their entirety with a Neflix subscription. This is actually a great option if you don't care whether the shows are live and you haven't already seen every single episode of HGTV's programming (my wife probably has!). If you're not a hardcore HGTV fan Netflix and Hulu should get the job done for streaming the channel.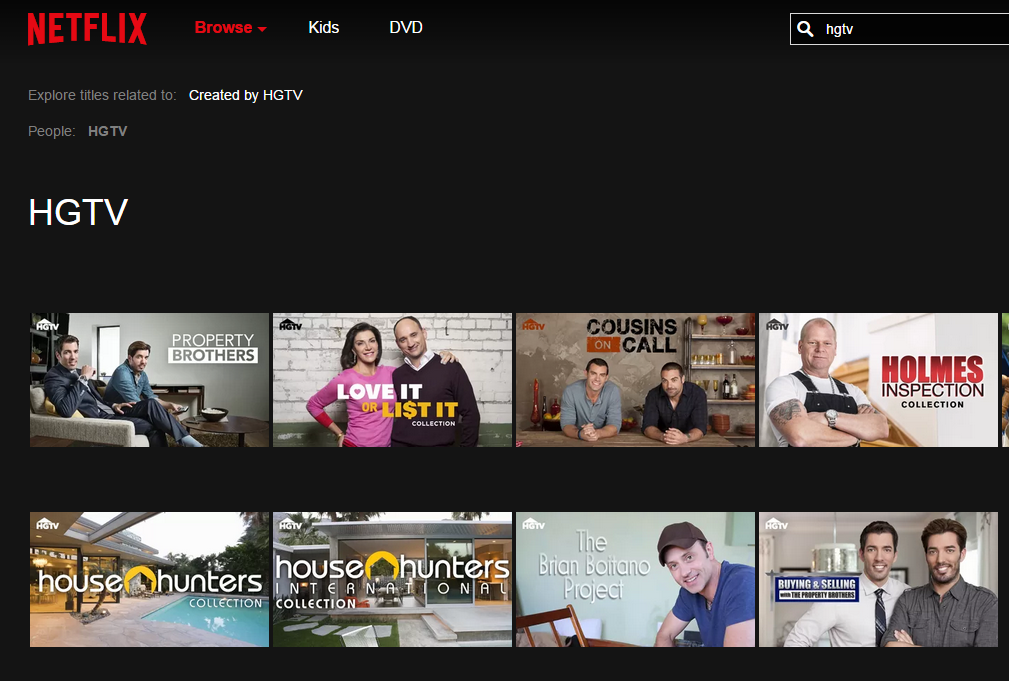 Watch HGTV Programs with the Official Streaming App
HGTV actually has an official app for watching their shows online and on the go. Available for both Apple and Android devices, you'll have to log in with a cable subscription from the likes of Comcast, Verizon or another company that you're likely not a big fan of. This is a great streaming option for those of you that have access to a cable subscription with HGTV but just need to be able to watch their shows online.
Download Individual Episodes of HGTV Series
Like most shows these days, you can always grab individual episodes of the latest seasons of HGTV on Amazon, Google Play and iTunes. Check out the list of shows currently available on Amazon for your HGTV streaming options there. As you can see only the latest season of a handful of programs is available in this way but it may be the best option for you since this actually allows you to download full HGTV episodes and stream them anytime, even offline.
HGTV also has a lot of great content on YouTube:
You wouldn't want to purchase all 46 seasons of House Hunters, would you? Tell me you wouldn't. Okay, my wife might actually do this so please don't give her any ideas. Fortunately they aren't available so take that as a positive or negative depending on your point of view.