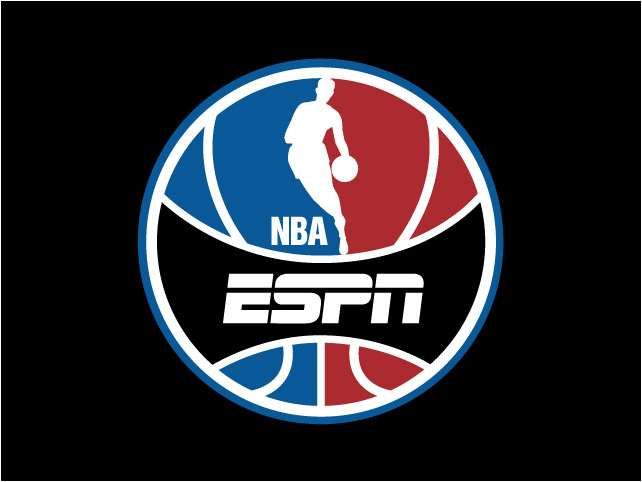 NBA on ESPN actually refers to the channel's presentation of games by the National Basketball Association. The history of ESPN and the NBA partnering to fuel the passion for basketball originally started back during the 1983 season. ESPN has been airing games ever since including the 2002-03 NBA season. Later ESPN2 took charge of broadcasting a limited number of NBA games. However, things got derailed when the NBA launched their own channel, but the partnership soon resumed in 2014, when ESPN and NBA decided to renew their agreement which is valid till 2025. Apparently, this means that you'll be able to watch almost every NBA game on ESPN till you're old and saggy.
If you want to stream NBA games live online for free, below is how you can do it without having to worry about skipping the dentist's appointment.
The Best Way to Stream NBA Games on ESPN? Hulu Live
Until recently, Hulu wasn't competing in the live streaming game. But following the launch of Hulu Live, we now have our absolute favorite live streaming service. Hulu offers ESPN in their base streaming package, which makes it a no-brainer for trying to watch tonight's basketball game online. The best part? Hulu Live comes with a 100% free trial. Check out the deal here:
Watch NBA on ESPN Online Using the Official ESPN App or Website
The official ESPN app allows you to watch all the NBA you want for free. You can stream live games, as well as the highlights, usually slated for the weekends. The official app is available for both Android and iOS devices which means that even Apple fanboys can catch live games. However, the only drawback with the official ESPN app is that you need to be a subscriber to the channel. You'll be required to enter in your subscriber credentials before they allow you to stream for free. If you don't have these credentials, then you obviously can't stream, but there are other options.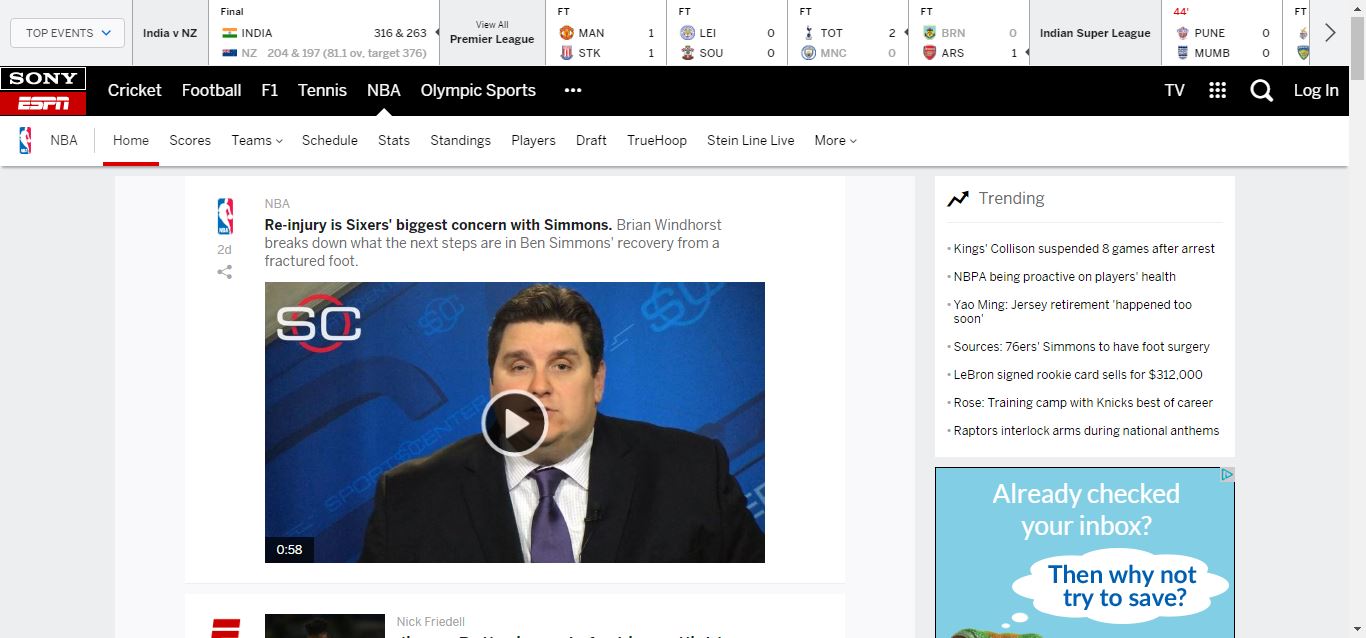 Live Stream NBA on ESPN Online with Sling TV
Sling TV is the home of the leading sports channels including ESPN 1&2, as well as Fox Sports. So you can for all intents and purposes stream every NBA game you want via ESPN and even catch up on the news. Sling TV also throws in a few other channels for just $20 a month which includes TNT, NBC, CNN, etc. So, you can flip through the channels on the go in between commercials like you do with regular television.
Live Stream NBA on ESPN Live with AT&T TV NOW
All NBA fans should have a AT&T TV NOW subscription. The service allows fans to live stream NBA on ESPN every time its aired and that too from the comfort of their mobile devices. The service's app for iOS and Andriod devices means that you can stream from just about anywhere as long as your subscription has not expired. That brings us to the point of the service not requiring a long term commitment.
Stream NBA on ESPN via the PlayStation Vue Service
Similar to Sling TV but a lot more expensive. Plus, even though it sounds like you need a PlayStation to take advantage of the service, but you don't. The good news is that if you have a PlayStation 4, you can play NBA the video game and still watch the live game even though your parents may want to watch Jerry Springer. However, if you get thrown out of the house, you can continue streaming via the Vue app for your iPhone. That said expect to pay around $40 for the privilege of streaming ESPN live online.
https://www.youtube.com/watch?v=SXpOaVZM13s
Other Methods of Streaming NBA on ESPN Free?
We are not aware of any other legal and free methods. We'd strongly advise that you stay away from so-called free websites if you want to keep out of prison. Personally speaking, if you're broke head on over to a bar near you and buy a few beers still way better than pirating!