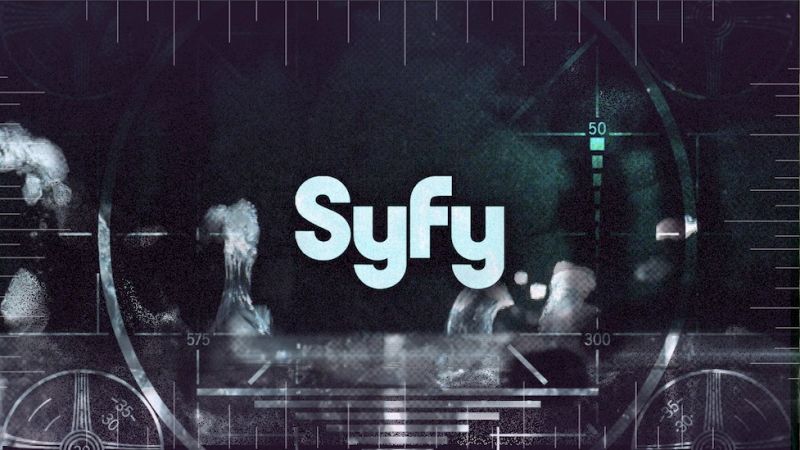 Science Fiction is often a hit or miss endeavor. Sometimes your life is changed by it ala Star Trek, Star Wars or Doctor Who. Other times it can come off as corny, unbelievable and gratuitous. Syfy Network often deals in the latter but once in a while they break away with an amazing series that can't be ignored like The Magicians, The Expanse, Ghost Wars or Killjoys. Oh, and we can't forget about Sharknado! The key is getting actors and show creators to commit to a television show on the network. As a Syfy fan myself, I hope they create more great series' moving forward. We're rooting for you, Syfy!
Syfy has several different streaming options online. Here are a few of them.
Watch Syfy Live with Sling TV
Syfy shows are now on Sling! Sling is a cable alternative that includes networks such as USA, AMC and TBS among many others for a low price and doesn't require a commitment. Head over there now to check it out and sign up for the free seven day trial.
Live Stream Syfy via fuboTV
fuboTV is another leading cord cutting service which streams in excess of 70 channels including Syfy depending on the package you choose. Package prices vary but the one you should be getting is 'Premier' which costs $44.99 a month, though the first month costs $19.99. Since you are not bound to a long-term commitment with the service its possible to drop it anytime you want. Though with apps for a load of smart devices you'll be able to stream Syfy on the go and from anywhere in America. If you're interested give the service a shot for free by clicking below.
Are Syfy Shows on Netflix ?
Netflix does have a few older Syfy shows so be sure to search for those if you're interested. You won't find most of your favorites, though and newer Syfy shows are not available on Netflix instant.
WATCH SYFY LIVE WITHOUT CABLE ON AT&T TV NOW
One of the newest streaming options, AT&T TV NOW's service is a great option for those without cable hoping to watch SyFy and the other hit shows on the network. You get a 7 day free trial and there are no long term contracts, so this is a great way to watch SyFy as well as dozens of other networks. Check it out!
Watch SyFy Series Online at Syfy.com or with the Official Syfy App
If you head over to SyFy.com you'll see that they have full episodes of your favorite programs available for streaming. Unfortunately once you click into any of them you'll have to log in with your cable subscription log in. This means that you have to already subscribe to SyFy through Comcast or some other cable company to get access. Either way this is probably the best way to stream Syfy online for free as long as you have the subscription already.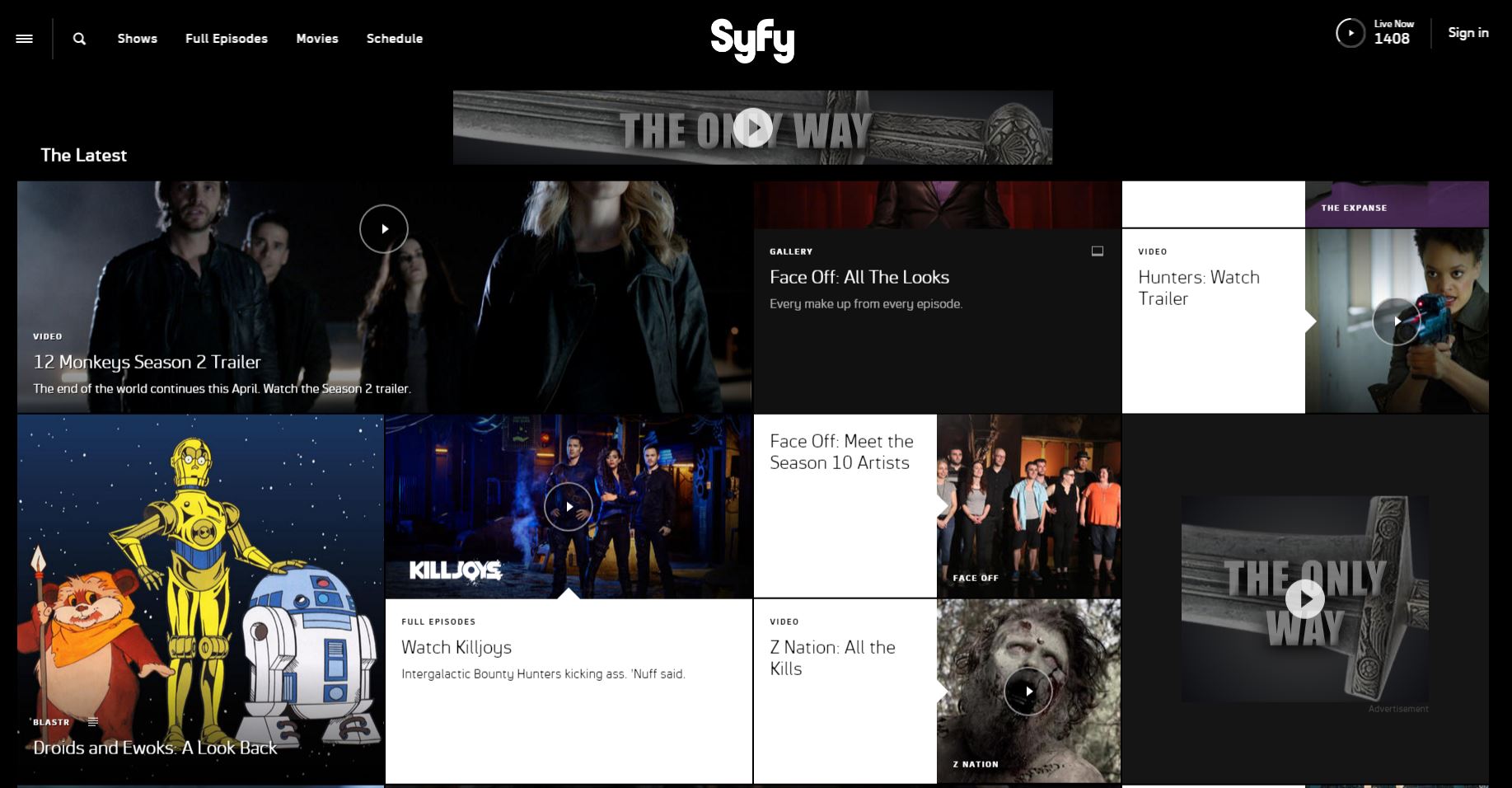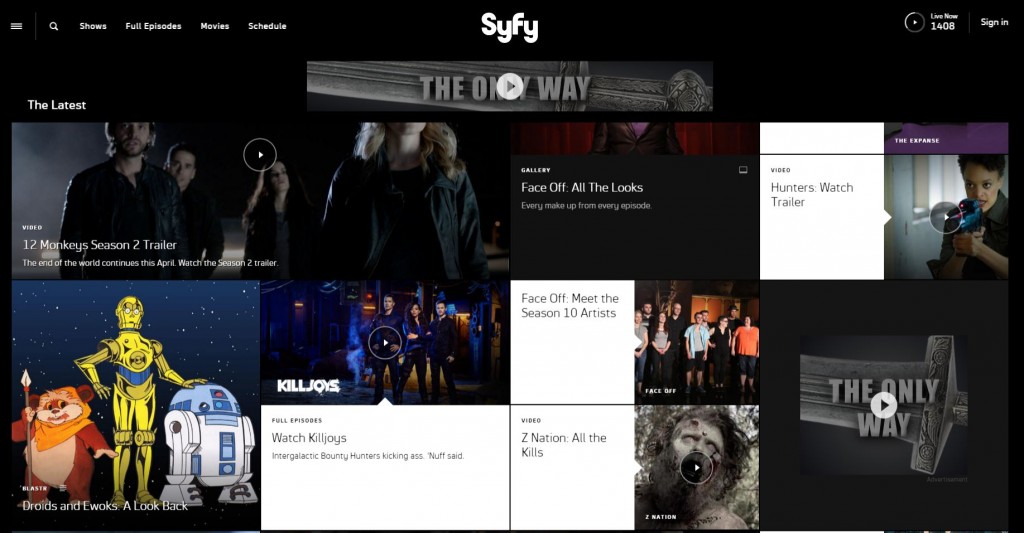 The SyFy app, Syfy Now works the same way but in app format. You can download it for any device and start streaming your favorite SyFy shows for free but you do have to log in and prove yourself. SyFy doesn't have a stand alone spp or service just yet for cord cutters. We'll update this if that changes.
Stay Away from Illegal Syfy Live Streams
It may be tempting to simply pirate all of those SyFy shows that you want to watch instead of downloading them legally. Most of the time you'll run into viruses and poor resolution video so this probably isn't an option we can wholly recommend engaging in.
Shows Streamed on Syfy
Download Full Syfy Episodes on Your Favorite Digital Retailer
If you'd rather own the SyFy episodes you're looking to stream head over to Amazon
, iTunes or Google Play to download full episodes of any show you want. They'll cost you two to four dollars a pop but you'll own them forever and can even watch them offline, which might appeal to you and your use case. You also won't have to worry about where your shows are streaming online in the future, which can be a headache these days.