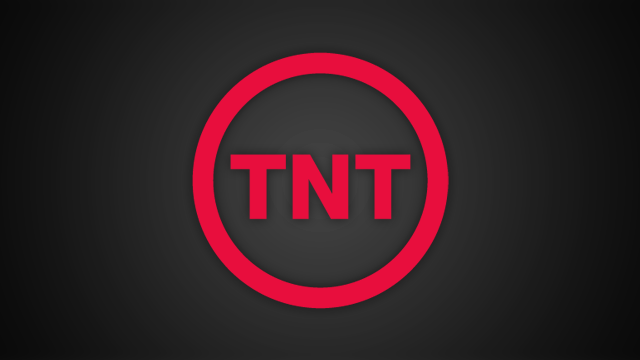 TNT is a cable network owned by Time Warner (CNN, HBO and More). You probably know it best for it's cable dramas as well as sports broadcasting (NBA, PGA and even the NFL). Its audience skews male quite heavily as such but that doesn't mean the ladies aren't watching TNT as well. TNT has recently started to focus on drama series that mostly revolve around CSI, murder and action. Couple that with sports and you can understand why TNT's audience is mostly male.
But in this day and age you'll want to stream TNT live online, right? There are several ways to watch TNT online so let's go through them:
Watch TNT Live with Sling TV
Another great option is a bit of a larger commitment. Sling TV is a new alternative to Cable that allows you to subscribe to several channels for a mere $20, including TNT. There are a lot of sports on TNT so this is a great way to break that cycle of not being able to watch sports online. It gives you live television so you can watch online just like you would on a traditional television. Head over there now to check it out and sign up for the free seven day trial. Lots of basketball games on TNT as well.
Stream TNT with Hulu
Hulu is a powerhouse when it comes to offering live streams. So if the show you're hoping to watch is on one of the networks they stream, this could also be a good option for you! TNT is confirmed as one of the channels available on Hulu.

Watch TNT Online with the Official TNT Streaming App
TNT does have a comprehensive streaming app but you'll need to be a cable subscriber to access it. There are no plans for a stand alone app similar to HBO Now but they are owned by Time Warner so anything is possible.  Aren't you excited to pay 8.99 for every channel instead of paying those evil cable companies?  It's the same but different, ya know?  Download the TNT app on Android or iPhone now if you're already a cable subscriber. We'll let you know if TNT announces a stand alone streaming app any time soon. We know you're excited for some new Tales from the Crypt and The Alienist!
Stream TNT Basketball Games Live with DIRECTV NOW
If you're looking for an easy way to catch those NBA games on TNT look no further than DIRECTV NOW. It comes with most of the cable channels you want with a much smaller price tag and you can pay month to month. TNT is one of the standard channels there along with CNN, TBS, ESPN and many more. There's a free trial here too so no risk to you:
Try DIRECTV NOW Free for 7 Days
Are TNT Shows on Hulu or Netflix?
Netflix was very close to a deal with Time Warner for access to all of TNT content but that fell through. Hulu is now your best bet for watching TNT shows online as they recently signed a great deal for all of their content.  Netflix and Time Warner haven't had the best relationship over the years.  So it's no wonder that TNT content isn't heading there way any time soon. So in summary: Hulu has TNT content and Netflix doesn't (aside from some of their older series).
Download Full Episodes of TNT Series on Amazon, Google Play and iTunes
If you'd rather OWN TNT series and stream them wherever and whenever you want you can always purchase the episodes one at a time from the likes of Amazon or Google Play.  Episodes are typically 2-3$ per download but you'll be able to actually download them for long trips and keep them in your collection forever regardless of who owns the streaming rights years from now.  This might be the best option for those of you who like to feel that collector's feeling that comes with ownership, as well as those who enjoy traveling without an internet connection.
Watching TNT online isn't as easy as it is for some other networks out there. But if you choose one of the above streaming options you'll be in good hands.