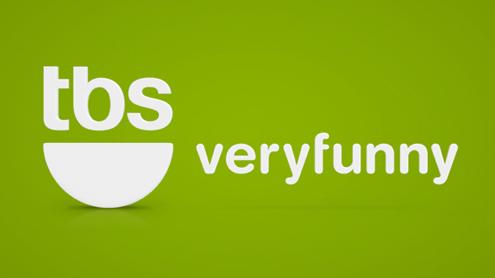 TBS. Very funny.
Or as we like to call it here at Exstreamist, the channel where we used to like watching all the Seinfeld reruns until Hulu got access to the show. TBS has always been the easiest channel to just put on to channel surf, as they've done a great job building up a syndication library of some of our favorite shows. But their original programming has been a little weak as of late.
TBS made a splash last year when they brought Conan O'Brien on to host a late night talk show after NBC, for some ridiculous reason, pseudo-fired him from hosting. They're now home to original shows such as Clipped, American Dad and Meet the Smiths, with several other big plans for the near future. Not to mention their deal with the MLB (read how to watch baseball games online).
One cool thing about TBS and Conan's show is that a lot of the best clips are available for free to stream on YouTube.
As you're probably aware though, TBS is heavily focused on reruns and syndication, thus if you're curious how to stream TBS programs online, you're most likely wondering about how to stream Conan for free online. We'll jump into that on another guide.
How to watch TBS online
TBS actually lets you stream their channel directly online, which is a great option for those with a device like Chromecast where you can stream on your television directly from your laptop. The catch of course being they make you use a cable subscription login to do so.
Watch TBS Live with Sling TV
Another great option is a bit of a larger commitment. Sling TV is a new alternative to Cable that allows you to subscribe to several channels for a mere $20, including TBS. TBS is your home for a lot of NBA games (also March Madness!) so this is a great way to watch live sports online where you normally would need a big, expensive subscription to cable. It gives you live television so you can watch online just like you would on a traditional television. Head over there now to check it out and sign up for the free seven day trial.
Use Hulu Live to watch TBS online
Hulu is a powerhouse when it comes to offering live streams. So if the show you're hoping to watch is on one of the networks they stream, this could also be a good option for you!
Watch TBS Live with DIRECTV NOW
Cut the cord with DIRECTV NOW and live stream TBS with the service's app for all modern devices i.e. iOS and Android. The service live streams dozens of channels so in addition to TBS', hit shows you'll be able to flip between channels to skip the commerical breaks. Plus, AT&T has promised not to charge subscribers for the data used up when streaming. That's in addition to the fact that it costs a fraction of what regular cable will cost you each month starting at $35 a month. TBS fans though will be content with the basic 'Live a Little' bundle because it includes TBS! Try the service for free via the button below.
Try DIRECTV NOW Free for 7 Days
Are TBS Shows on Netflix?
So series like American Dad are streaming in their entirety on Netflix, which is great. Newer series such as Clipped and Meet the Smiths are not currently streaming on Netflix, meaning not a good chunk of TBS content is available through the most popular streaming service. While of course we'd love to see nightly news show like Conan stream on Netflix, the concept of such a "daily" show doesn't currently fir the Netflix business model. This could certainly change in the future though.
What TBS Shows are on Hulu?
Hulu and TBS's back catalog are pretty much a no-go as it stands right now, with no ability to stream Conan, American Dad's newer episodes, etc. and it doesn't look like this is going to change anytime soon. Although rumors of Conan coming to Hulu circulated for a while, nothing ended up materializing.
What about all those reruns?
So you can watch Seinfeld on Hulu and Friends, The Office, Rules of Engagement and Everybody Loves Raymond on Netflix, but shows like The Big Bang Theory and Married… With Children are still without a streaming home unfortunately. We're guessing The Big Bang Theory ends up with a massive contract from one of the streaming services in due time.