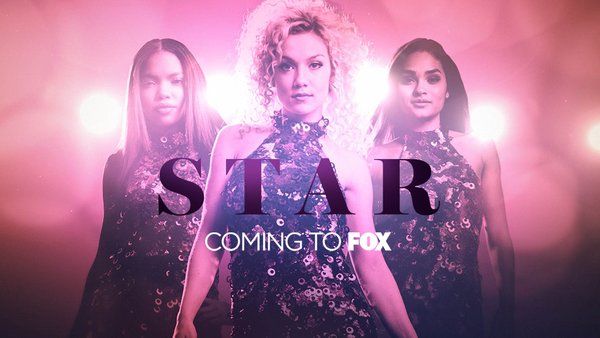 Star is a story of stardom! It comes across as your run-of-the-mill type rags to riches story, but there is more depth to it than that. The story revolves around a talented singer who grew up in foster homes but is now finally free to pursue her career. However, things for the young woman don't always work as planned as navigating through the world of music is not as easy or cut and dry for that reason. Having talent as it turns out is just one part of the equation the other is being conniving. The serial has major star power with Queen Latifah, Benjamin Bratt, and Lenny Kravitz.
If you have ever dreamt of being a Star, then you've got to watch this Fox serial for sure! But being a star demands hard work which means you'll have no time for television so below is how you can stream it online and on the go.
Live Stream Star with Sling TV
Sling TV is a cable television alternative for millennials and maybe a few Generation X people. Once you sign up for Sling TV which starts at $20 you start streaming Star right away. However, make sure to check out their packages first and choose one that streams Fox live. You'll be looking at paying around about $25 a month which also buys you NBC, FX, Syfy, and El Rey amongst many others. Streaming on your mobile device which is the whole idea of getting Sling TV in the first place requires that download and install the Sling TV app. Oh! And get a decent internet connection! There's a seven day trial too so there's no risk.
Watch Star without Cable on DIRECTV NOW
If you're not into Sling or you've just used up your free trial you could try DIRECTV NOW which also includes Star and Fox live. It's a little more expensive but you get the peace of mind that comes with a big brand like this. Give their seven day free trial a go if you're wanting a taste of the future.
Try DIRECTV NOW Free for 7 Days
Stream Star Online Via the Official Fox Now App and Website
Fox is home to such hit television shows as Son of Zorn, Lucifer, and Empire amongst many others. The Fox Now app, as well as the official website, makes streaming all past and present episodes of Star easy and free. Yes! That's right its free streaming but only if you're a subscriber to the network. We know that may hit you hard in between the legs, but that's just the way it is. The one workaround that works for lazy millennials is borrowing somebody else's credentials. But if that's not an option either we have a few other methods you can use to stream Star, and other Fox shows online.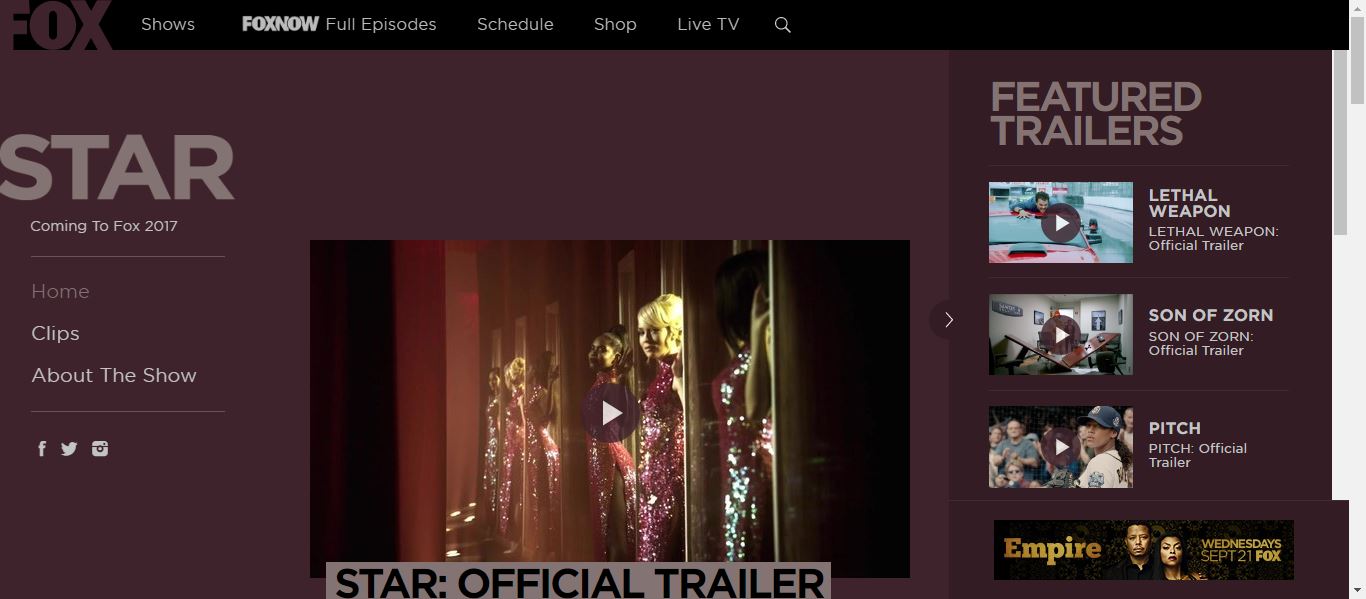 Streaming Star on Netflix, Hulu, and Amazon
Netflix is not going to get Stars anytime soon unless there is a secret deal underway which we don't know about. That said Netflix and Fox are not exactly the best of friends like they used to be.
If you want to stream Star online via a service, then Hulu is your best bet. However, if the commercials piss you off make sure to get the premium package which saves up to 20 minutes of your life!
If you'd rather watch Star in HD, we won't laugh at you! After all, to you gotta fake till you make it. Honestly, Amazon Prime is your best bet here. At $2.99 an episode and the ability to download the complete season to your smart device means that those long and tedious camping trips just became a lot more entertaining.  
Other Ways of Streaming Star
Above are by far the best and legal ways for you to stream Star. Yes! We are aware of free options, but those are illegal which means jail time, fines, etc. The only star in jail is big Bubba next door!