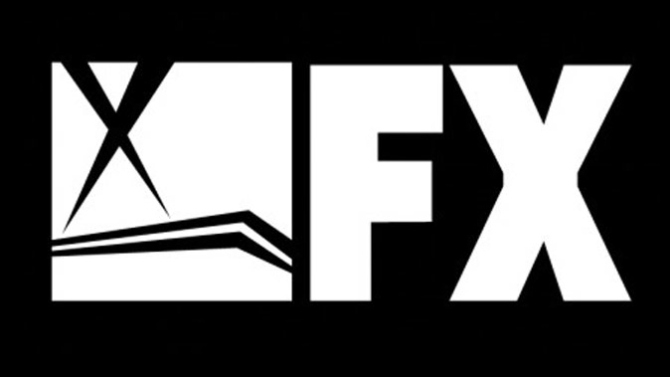 FX is one of those networks that quietly dominates. If someone were to ask you what the biggest channels on cable were right now you would probably list off AMC, ESPN or The Disney Channel. But FX is actually one of the top five cable channels on the tube right now and it even claims the number one spot during some seasons. This doesn't include streaming FX online or with the app but television numbers haven't caught up just yet.
With series like Louie, Fargo, Snowfall, The Bastard Executioner, Taboo, Legion, Feud, The Assassination of Gianni Versace, Better Things, You're The Worst, Trust and American Horror Story FX has a very nice track record of quality series that appeal to the masses. And the masses are moving to online streaming of FX series so here are a few options for getting the job done.
We Recommend: Stream FX Network Live with Hulu
By far the biggest name in live streaming these days is Hulu. Whenever anyone asks us what we recommend for a streaming service, Hulu Live is it. Instant access to live streams of FX as well as a large back catalog of FX shows, Hulu is going to be your best bet. The best part? An awesome free trial. Give it a try here:
Watch FX Live Online with Sling TV
Another great option is a bit of a larger commitment but will get you FX shows live. Sling TV is a new alternative to traditional cable that allows you to subscribe to several channels for a mere $20, including FX if you choose the right package. This is a great way to watch FX network programming online even if you don't have a cable subscription. It gives you live television so you can watch online just like you would on a traditional television. Head over there now to check it out and sign up for the free seven day trial.
Watch FX Live via fuboTV
fuboTV recently added FX to their lineup of networks which are part of their 'Premier' subscription. So, now subscribers can stream FX in addition to many other sports, educational, news and entertainment networks live. All networks can be accessed via apps for various smart devices. So, give it a shot since its free for 7-days, after which you pay $19.99 for the first month and then $44.99 for subsequent months.
Are FX Shows on Hulu or Netflix?
FX is owned by Fox and Fox owns part of Hulu. Therefore (though this isn't always the case) FX series are mostly on Hulu! With a subscription you'll get access to every season of Louie, Sons of Anarchy and more. You'll have to watch commercials but if you're already paying for Hulu you should cash in on this right now.  Watching FX online doesn't get much easier if you're a Hulu user.
Netflix is another story when it comes to FX series. There are some shows available but with that major Hulu deal we referenced earlier most of the shows are not available in their entirety on Netflix.
Watch FX without Cable on AT&T TV NOW
There's another service like Sling called AT&T TV NOW and it gets you a ton of channels like Fox, AMC and The Discovery Channel all for one low price and no commitment or satellite required. It's a little more expensive than Sling but has a couple of extra channels like Fox News thrown in and there are deals that make it comparable. Check out their seven day free trial for more.
Watch FX Online with the Official FX App
FX Now is the official streaming app for the network. Unfortunately it's only available to those who already have FX in their cable package already but if you are one of those people this is probably the best way to watch online. It's actually available for almost every device: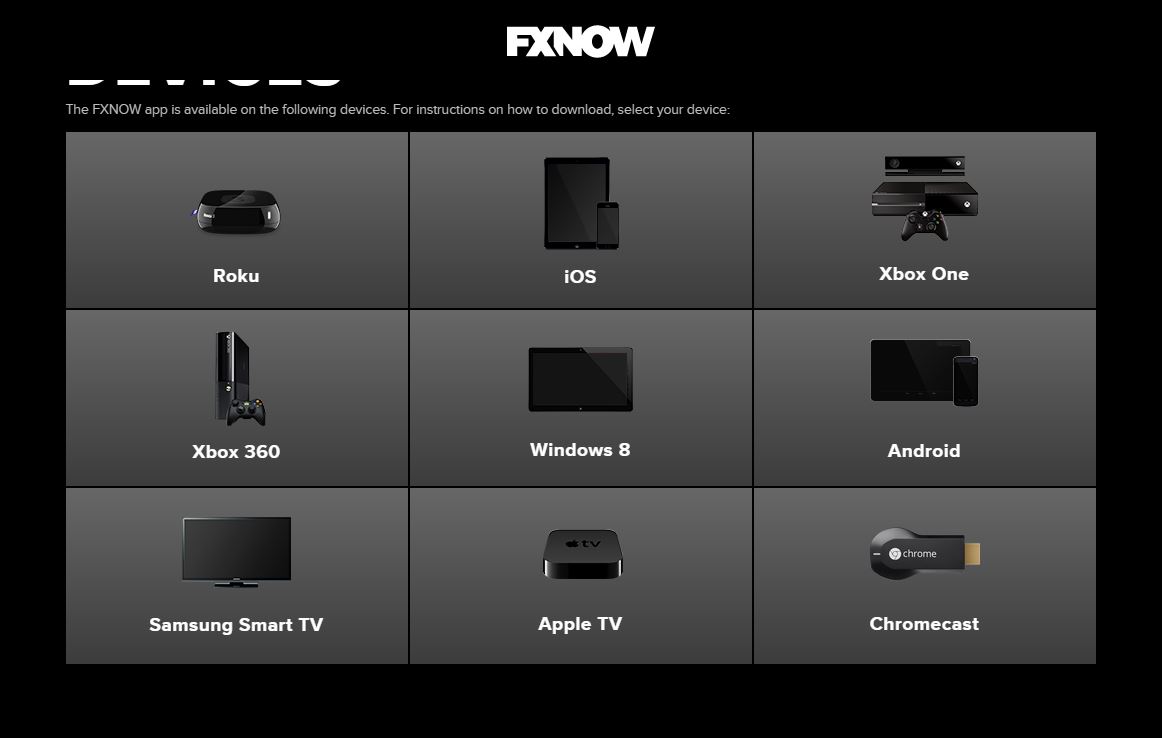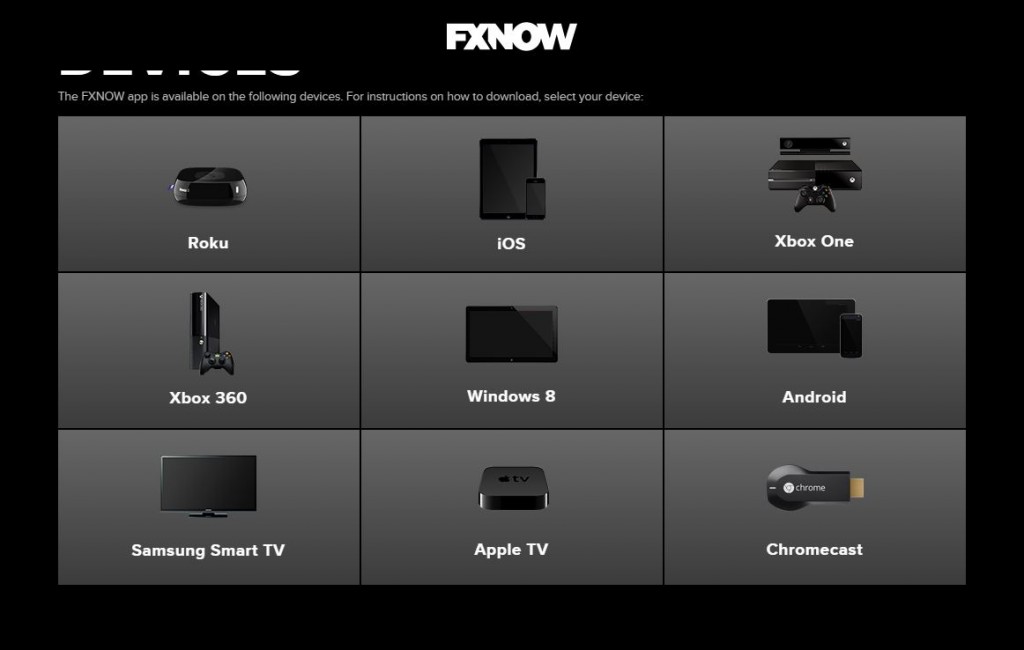 See something above that will get the FX streaming job done? I'm sure you probably do. The bummer is that you have to still subscribe to cable to use it. FX may break out and create a stand-alone app in the future but we haven't heard anything about that recently. We think they're probably happy owning part of Hulu and streaming through traditional cable for now. But in 5 years who's to say!  Check back her for information as we get it.
Download Full Episodes and Live Stream FX Online
You can actually download full episodes of Fargo and Sons of Anarchy on Amazon, Google Play or iTunes for about 3$ a pop. This is a great option for those who want to collect these series and don't want to keep up with the latest news on where to stream their favorite shows all the time.  Too often backroom deals are made and your favorite programs leave Netflix or Hulu or whatever other service you're currently using.  Watching FX shows online is easy if you simply own them all in physical or data form.
We hope the above gets you to FX streaming nirvana.
Last Updated on by Exstreamist