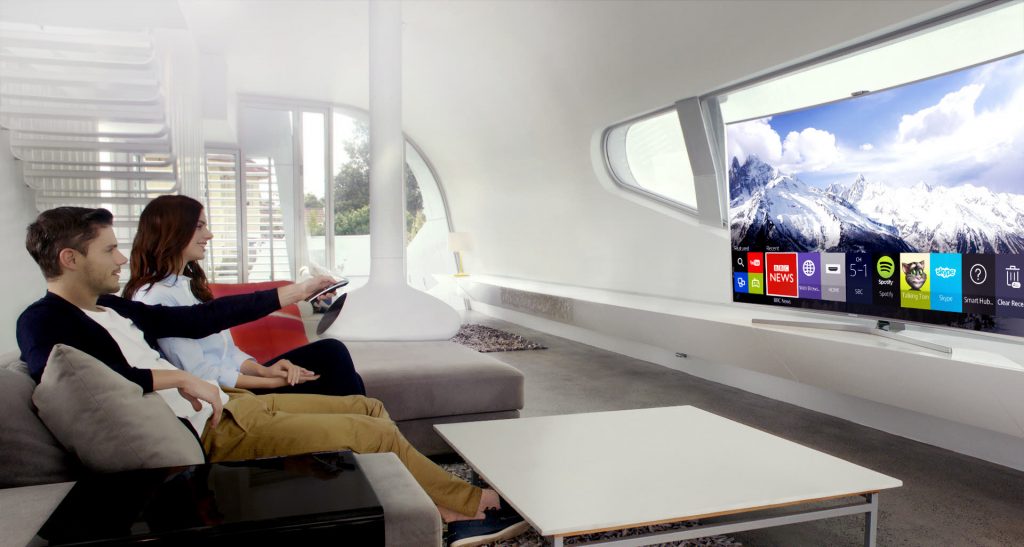 Imagine a world where you were in total control of your streaming television experience. One where you could choose which content you wanted to pay for and watch without having to buy other channels that were bundled in. The French have a phrase for that: À la carte.  Here's the good news: A la carte television services are here now as you'll see below. The bad news is that most of them aren't truly a la carte but their various channel bundles give you most of the freedom from cable that you're looking for for at a very low price. Let's go through some of the best a la carte streaming television services below.
Sling TV: The Cheapest Skinny Bundle with a Ton of Cable & Local Channels
Sling TV was one of, if not the first major attempt by a large satellite/cable company to offer an a la carte streaming package to the masses. DISH owns Sling so they're backed up by a company you've probably heard of. Their channel lineup was the first to include ESPN and now you can stream almost any cable channel like AMC and Bravo. But they also have local networks like NBC and Fox too so you won't be needing that antenna anymore.
You can get a nice lineup of channels starting at just $20! Check out their complete channel lineup and seven day free trial.
DIRECTV NOW: A Premium Channel Lineup from a Name You Know
DIRECTV NOW is a newer addition to the a la carte streaming world but offers a similar package of channels to Sling where you'll get to stream every NBA and NHL game as well as MLB Playoff live streams for a fairly low price. AT&T owns DIRECTV which owns DIRECTV NOW so you'll even get a screaming deal on the service if you're using AT&T wireless unlimited.  Above and beyond Sling, they also have a Fox News live stream as well.
They also have a seven day free trial and you should be sure to scope out their full channel lineup to make sure it's what you're looking for in your a la carte streaming bundle.
Try DIRECTV NOW Free for 7 Days
Fubo: Local Network & Sports Streaming Champion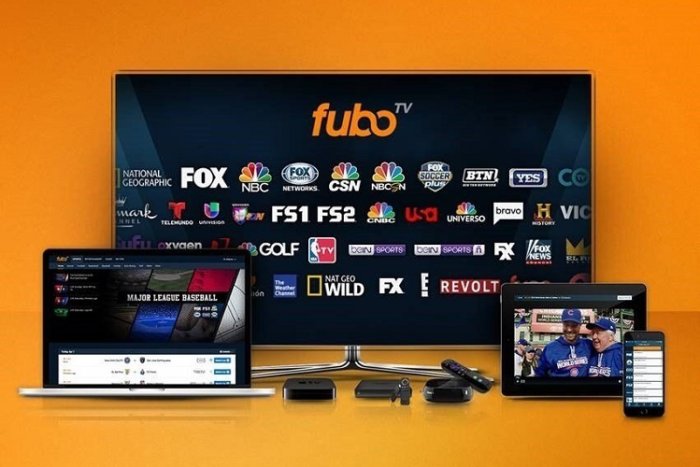 Sling and DIRECTV NOW have all of the cable channels you could ever want above. Fubo has a little bit weaker lineup in terms of big name cable channels but they really shine on the local network and local sports programming a la carte menu. They make deals with these small networks and roll out new ones all the time. There are several that Fubo has that others do not. They also have a very impressive international station lineup that may not be available on the other services.
Check out their channel line up and give them a free trial as well. They're pretty cheap too compared to the other a la carte tv services!
Playstation Vue: Another A La Carte Television Service to Consider
Playstation Vue, contrary to popular belief, does not require a Playstation game system to watch streaming tv online. It's actually very similar to Sling and DIRECTV NOW where you get most of the cable and network channels you could ever want at a cost much less than you'd have to pay with traditional cable. Cord cutters love PSV because they were one of the first. Check them out too if you've tried all of the above and still aren't satisfied. They have a free trial as well.
Amazon Prime Enters the A La Carte TV Frey with a Solid Lineup
Amazon Prime Video is another great option that also has an a la carte aspect to it. If you're an Amazon Prime member I have good news for you, you're already set! You have access to all of Amazon's video library and original programming for ~$100 a year ($8 a month).  They have a massive 30 day free trial too so check that out and you can watch shows like Mr Robot, Suits and older HBO shows too.
Try Amazon Prime Free for 30 Days
CBS All Access: The Skinniest of All — Truly A La Carte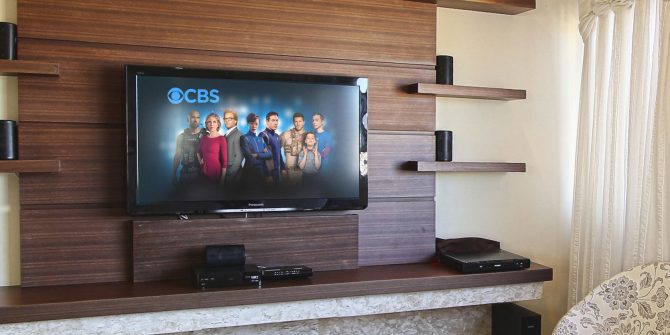 If you don't watch a ton of TV and just want a solid channel that streams great shows like Star Trek Discovery, news and talk like Jimmy Kimmel Live and classic shows like Survivor then maybe a subscription to CBS All Access will work for you. This is truly a la carte television because you're not paying for anything you didn't want in a bundle and it only costs $6.99 or $9.99 for a commercial-free option. CBS has as ton of other shows as well including some NFL games so a casual TV watcher who doesn't want to spend too much might enjoy adding CBS All Access to their life. Pair it with an HBO NOW subscription and Netflix and you've got a wicked and cheap little bundle of TV streaming services going on.
CBS All Access has a free trial and you should check out their lineup of shows to see if your favorites are there.
Hulu Live TV & Hulu Classic: Same or Next Day Streaming
Hulu has been famous for next day streaming of popular network television shows. Since they are owned, in part by most of the major networks they have some great deals going with them to bring you all of the content you're interested in. You can stick with the classic plan and watch stuff the next day or you can upgrade to Hulu Live TV which is more similar to Sling and DIRECTV above.
They have a free trial as well so check that out now!
The Future of A La Carte TV
So maybe you've read through this entire guide and thought "none of these are truly a la carte!" You'd technically be right. There is not a streaming service in existence that will allow you to choose the channels you want individually because each one is owned by another mega-corporation that wants top dollar for their lineup of shows and channels.
But there is hope! Channels like HBO and CBS have broken from the pack and allow you to subscribe directly to them if you'd like. Many have pointed out that doing this with more than a handful of services results in a higher bill and a complicated credit card statement and little technical support. We're confident, though that as these old companies transition into the 21st century and see the future of television for what it is (streaming) you'll see a true a la carte option emerge. In the meantime the above options aren't bad at all.  Give them a try and decide if it works for you and your family.