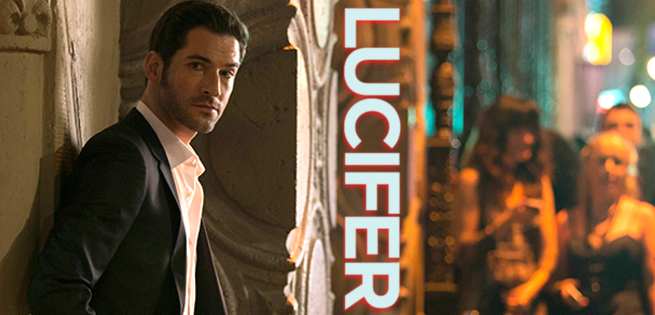 Whether you're religious or not you're probably fascinated with the idea of the mythological. Lucifer is one of those deities that captures the imagination and strikes fear into our bones at the same time. So a series about Lucifer returning to earth to help cops punish criminals is a premise too juicy for any network to pass up, let alone Fox. That gets you a religious program mixed with the ever-popular and ultra-prolific cop show. We might have a winner here, folks.  This premise is probably what our AI overlords would create for us if they were choosing our television programs.
Fox has several different options for streaming Lucifer online for free. Let's go through some of them so that you can pick the best option for you and your family.
STREAM LUCIFER LIVE WITHOUT CABLE WITH DIRECTV NOW
AT&T just launched a streaming service, DIRECTV NOW and it's a great option for streaming shows like Lucifer online without cable. Their service includes dozens of cable and broadcast channels including FX, ESPN, Comedy Central and more. You get a 7 day free trial so you can try it out before signing up for a monthly subscription. You can also cancel at anytime with no hassle, which is great for cord cutters.
Try DIRECTV NOW Free for 7 Days
Watch Lucifer Live with Sling TV
Sling TV is a new alternative to cable that allows you to subscribe to several channels for a mere $20, including Fox and Lucifer. It gives you live television so you can watch online just like you would on a traditional television. Head over there now to check it out and sign up for the free seven day trial.
Is Lucifer Streaming on Netflix or Hulu?
Netflix currently does live stream some Fox programs but they don't usually have access to the newest programming. Since Lucifer is in it's first season you probably won't see it on Netflix any time soon. But check back here again in a couple of years and maybe Lucifer will be streaming on Netflix.
Hulu actually does have Lucifer episodes available to subscribers. You'll have to wait until the next morning to watch but maybe watching Lucifer on your phone while riding the bus is your thing. If you don't mind waiting and not watching Lucifer live then Hulu is a great option for you.
Watch Lucifer Free on Fox.com or the Official Fox App
The Fox website has all of their most recent shows available for streaming. You won't find past seasons of Lucifer on there but the latest episodes are always available. You'll have to watch some commercials though so just be warned.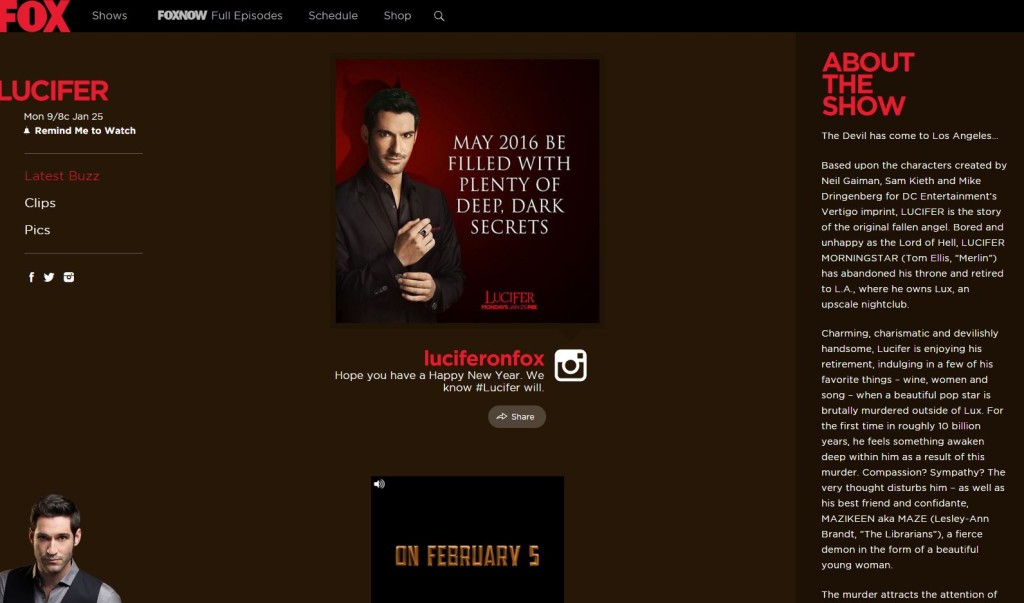 Fox's official app is basically an extension of their website. You'll find the same episodes of Lucifer there, available to stream any time. If you prefer just using your web browser to stream than just use the website. If you want an app that does something similar to the website for Lucifer streaming than grab the app on your phone or tablet.
Download Full Episodes of Lucifer in HD
Some people just like to own their favorite shows like Lucifer so that they don't have to figure out where it's streaming every other year as the deals expire and change. One way to do this is to head over to Amazon, Google Play or iTunes and download the episodes or seasons in full for a small fee. Episodes are a couple of dollars per while full seasons of Lucifer in HD are a better deal.
Don't Steal Lucifer or Use an Illegal Live Stream
Fox and the crew of Lucifer work hard to make this show for you. Every time you illegally stream Lucifer, he executes someone on that staff. Just kidding, but you should avoid these illegal live streams for other reasons as well. They'll give your computer a virus and the stream is probably low quality. But other than the fact that most of them don't even have Lucifer, it's a great idea!  One Satan himself would endorse.