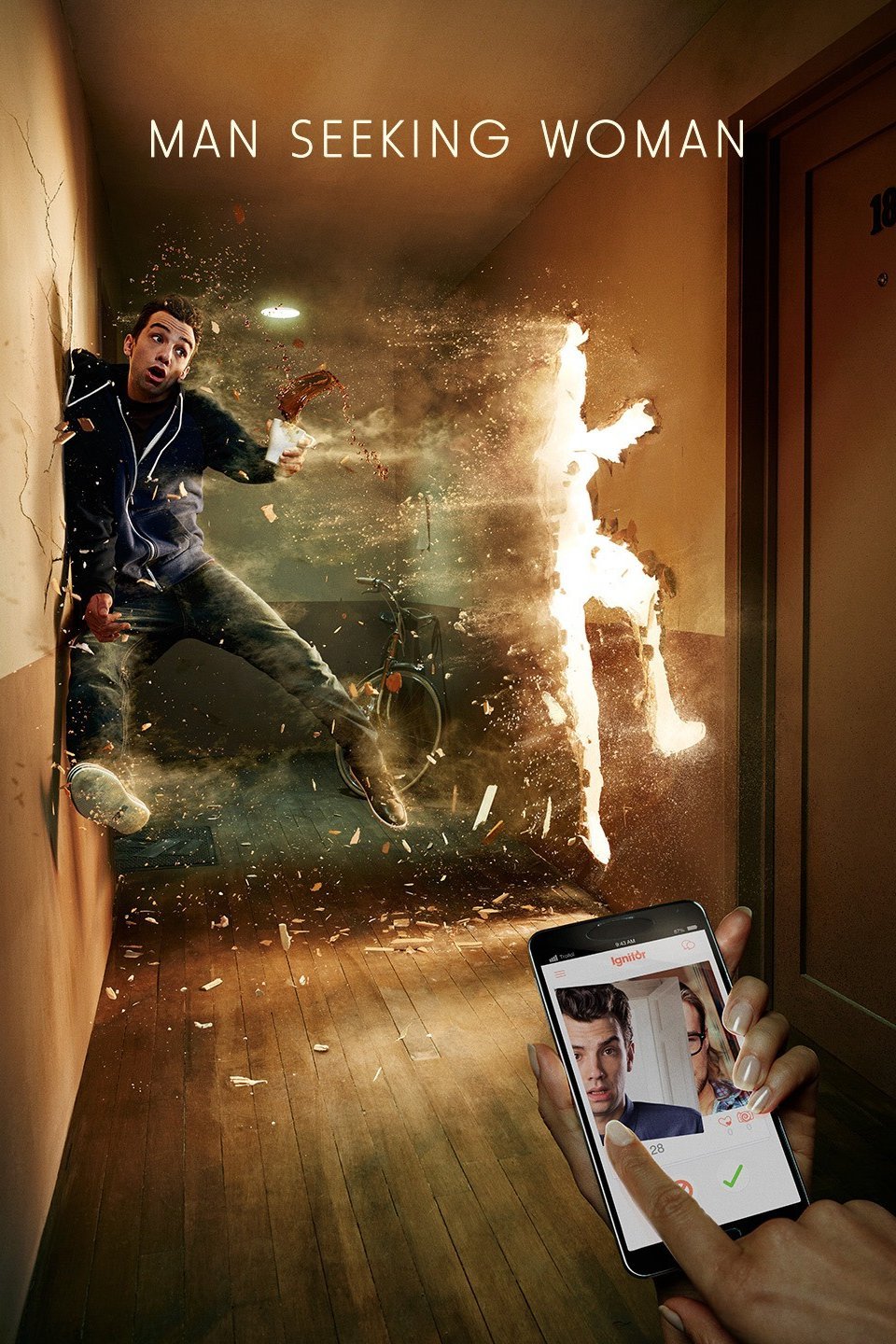 'Man Seeking Woman' is a sitcom on FX which primarily centers around a very desperate young man who can't seem to get a woman's number. Most young guys fret about not getting laid, but this man can't even get a phone number. The 20 something Josh Greenberg goes to desperate lengths to get some action which results in some very awkward circumstances. The vast majority of episodes depict the conflicts and various struggles that Josh undertakes to find love after breaking up with a long-term girlfriend who could have been a wife! His older sister Liz tries to assist him in finding someone but ends up pairing him up with awkward people. Mike a sex-crazed best friend (makes sense) gives him terrible advice. Along the line he dates a Troll, misplacing his penis and meeting with a Japanese monster which again is composed of penises.
If exaggerated circumstances are your thing, then you'll be rolling with laughter when watching each episode of the sitcom. Below is how you can continue laughing after leaving your parents' home by streaming Man Seeking Woman Online.
Watch 'Man Seeking Woman' Online Using the Official FX Now App
One of the best things we like about the 'FX Now' app is that its free and you get to stream episodes of 'Man Seeking Woman' Online for free. The app is compatible with iOS and Android devices so you'll be able to stream even when on a blind date. However, that's only the case if you are a subscriber to the network. If you don't subscribe or can't borrow your parents' subscriber credentials to log into the app, then this is not the best option for you. There are a couple of other online streaming options which may help you retain your dignity.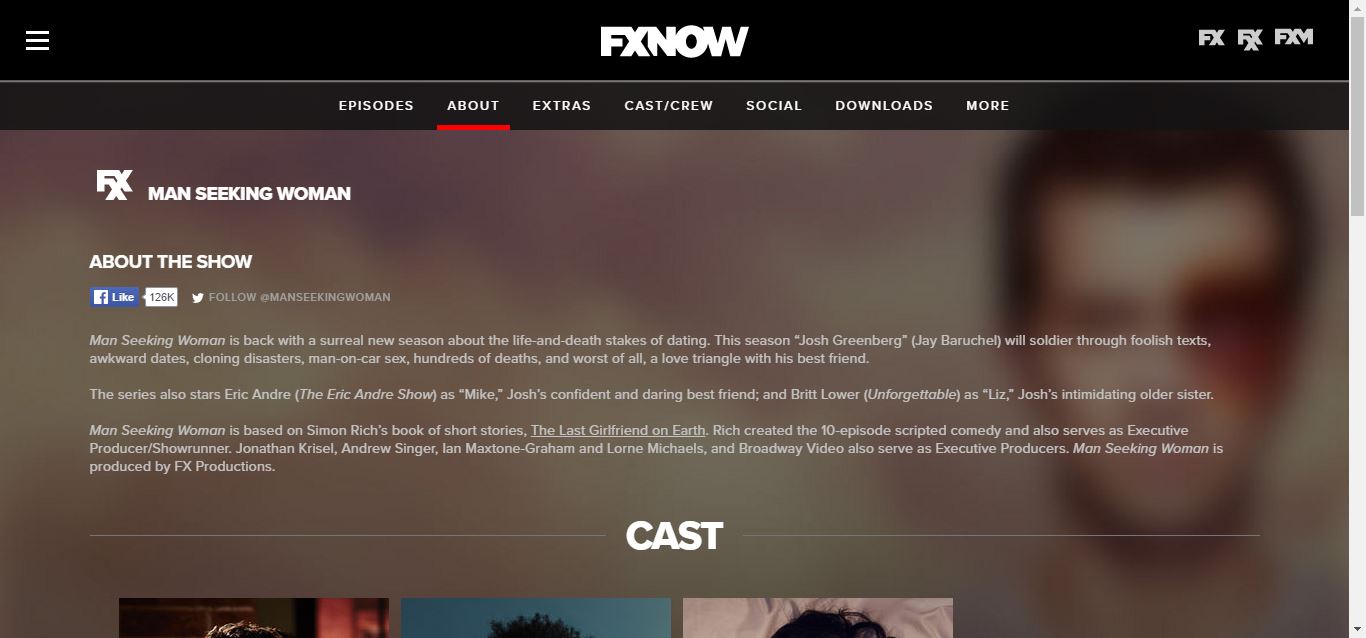 Live Stream 'Man Seeking Woman' Online with Sling TV
Whether you are a fan of hit TV shows such as Atlanta, Baskets or want to stream live sports via ESPN and Fox Sports you can't go wrong with a Sling TV subscription. $20 buys you an entire month of streaming which means you can live stream every episode of 'Man Seeking Woman' as soon as it's aired on FX. Oh, and besides FX you can stream an array of channels including Nat Geo, AMC, etc. Thanks to the Sling TV app for iOS and Android devices she will never know your secret!
>> Sign Up for Sling TV and Watch Man Seeking Woman Online Live for 7 Days Free <<
Streaming Man Seeking Woman on Netflix, Hulu, and Amazon
Man Seeking Woman is not on Netflix unfortunately. However, it comes as no surprise especially since the service has lost support from many networks including FX. Alternatively, you can stream via Hulu! Yes, we checked and double checked Hulu has the entire first season as of this writing, and so we can safely assure you that future episodes will also be available for streaming.
If you want to watch 'Man Seeking Woman' when your woman goes to bed and turns off the internet because she's paying for it then maybe, you'll want to download episodes in HD from Amazon Prime. Amazon has all the episodes available for download at $2.99 an episode or the entire season for $14.99.
Other Ways of Streaming Man Seeking Woman Online for Free
Nowadays it's hard to find anything on the internet that's legit and free. Even Russian brides cost money! But you'll want to steer clear of so-called free streaming websites because the Russians running those websites are not exactly pretty.
…Will meet you at the reception!
Last Updated on by Exstreamist