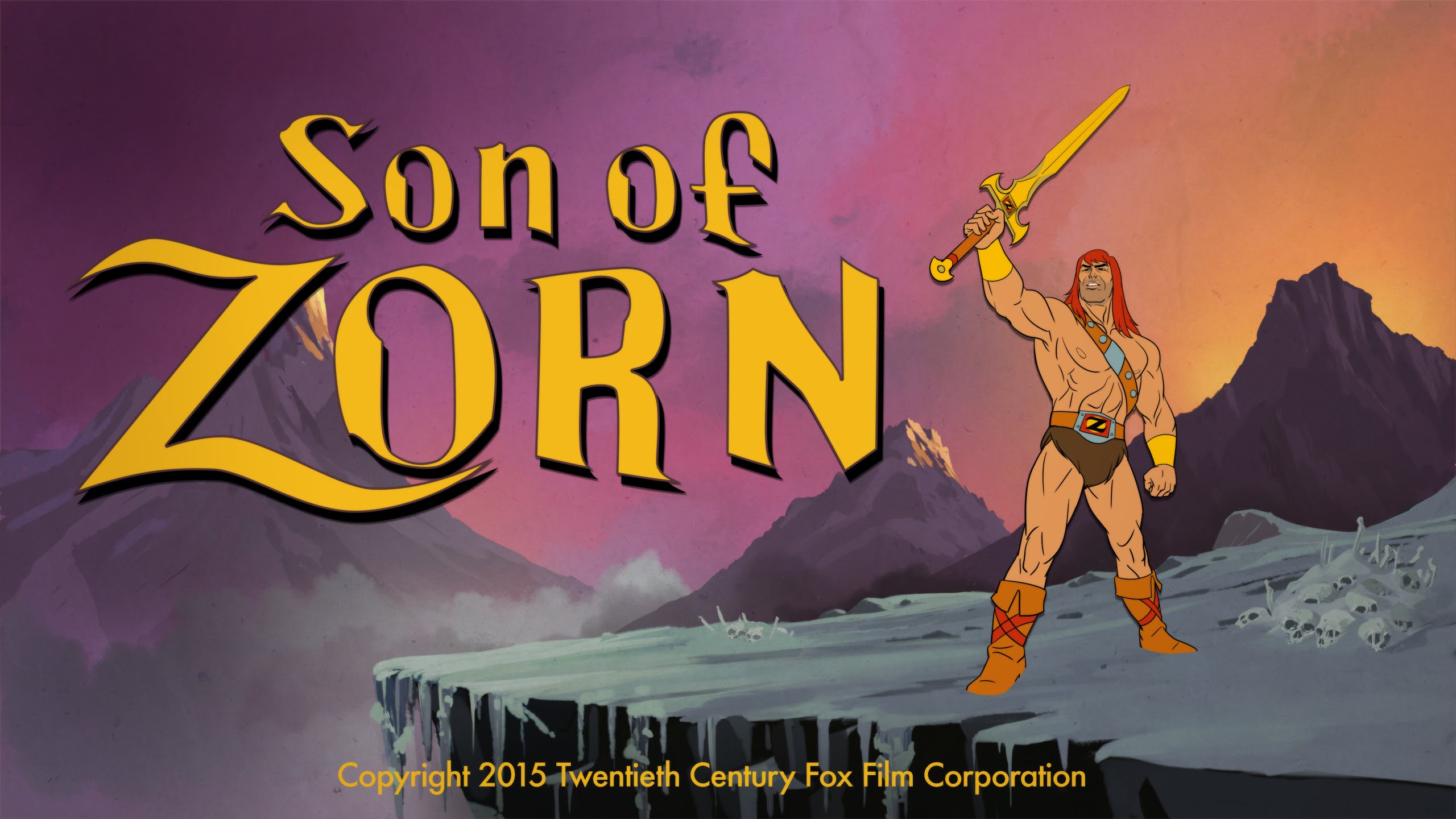 Son of Zorn is created by Eli Jorne and Reed Agnew. A comedy 'live action' series which means that there are animated characters mixed in with real ones. The series is about 'Zorn' an animated lead character. He is a warrior from the obscure or perhaps long outdated island of Zephyria who returns home to Orange County, California. He seems to have seen some violence back there but instead of suffering from PTSD Zorn has great difficulty adjusting to modern day America. His teenage son, ex-wife, and co-workers all seem to think he's a bit off, to say the least! But the result is lots of embarrassing moments stemming from Zorn being his chauvinistic self.
If live action comedy is your thing, then you'll not want to miss Zorn. Just in case you don't have a television below is how you can stream Son of Zorn online.
Stream Son of Zorn Online Via the Official Fox Now App and Website
Son of Zorn may not break any broadcasting records, but it's certainly something that you can watch on the go and yet still enjoy. Downloading and installing the official Fox Now app is free. However, if you want to stream present and past episodes you'll have to be a subscriber to Fox through your cable service provider. Having a subscription to a cable service can be a bummer especially if you don't have a television but without it the official website and app are pointless. That said in this day and age not having a television does not mean you can't watch 'Son of Zorn' because there are alternatives!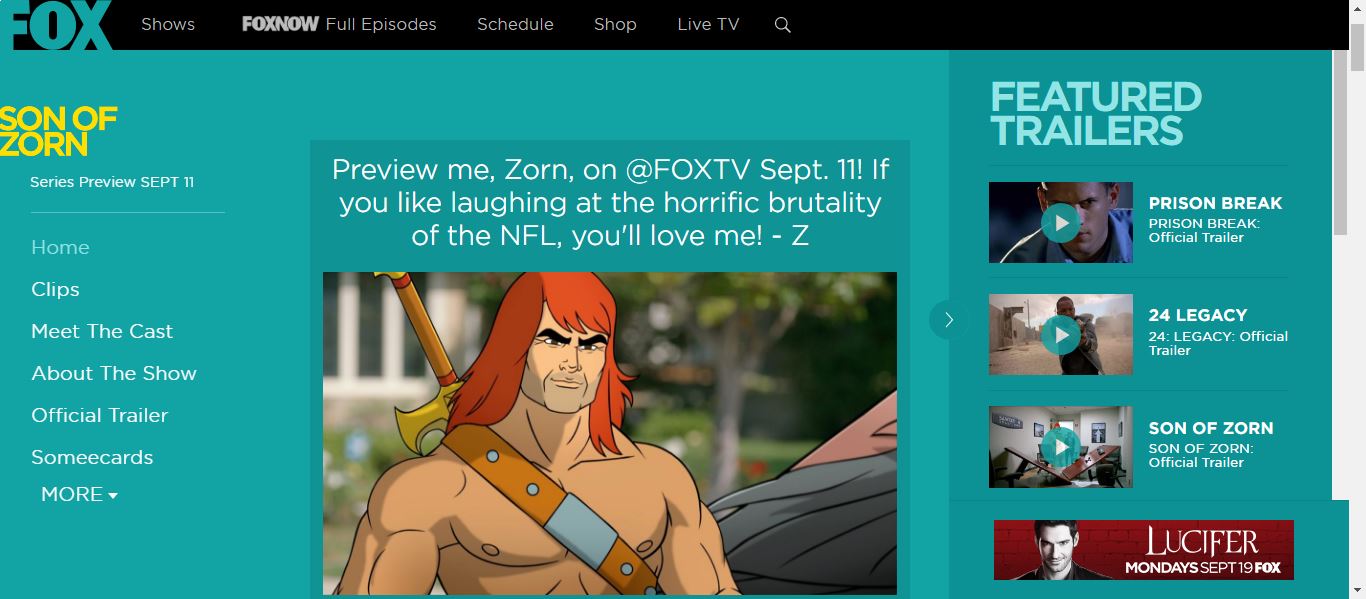 Live Stream Son of Zorn with Sling TV
What if we told you that streaming Son of Zorn live on your mobile device is possible? You'd probably think we're messing with you, but we're not. Sling TV is a cable service provider except for the fact that you subscribe to the service online via their website. Once you pay for the package that has Fox, just download the Sling TV app and start streaming 'Son of Zorn' when it airs. It's just like watching television, but you're not bound to any one cable service or your living room. The Sling TV app is currently available for iOS, Android, Roku and a few other devices. The basic package starts at $20 a month which is a lot cheaper than what cable service providers charge you, and you get access to channels like Bravo, NFL Network, Syfy, etc.
Streaming Son of Zorn on Netflix, Hulu, and Amazon 
So far there is no chance of Son of Zorn turning up on Netflix unfortunately. It seems as though things are a bit rough between Netflix and Fox. However, if you want to stream and have a Hulu subscription, then you can via Hulu. We would recommend that you spend a bit more and go for the ad-free option which can shave off viewing time and save precious internet bandwidth!
Apart from streaming if you have some extra cash to burn or because your eyes bleed out if you don't watch stuff in HD then Amazon Prime is a good option. You can download all or specific episodes of Son of Zorn from Amazon at $3 a pop.
https://www.youtube.com/watch?v=kPnlQTi8heM
Other Ways of Streaming Son of Zorn
We would assume that there are other ways of streaming Son of Zorn free but if its free and not official there is a good chance its illegal. Streaming content illegally can get you jail time and so we don't advocate you trying any other option other than the ones stated above.