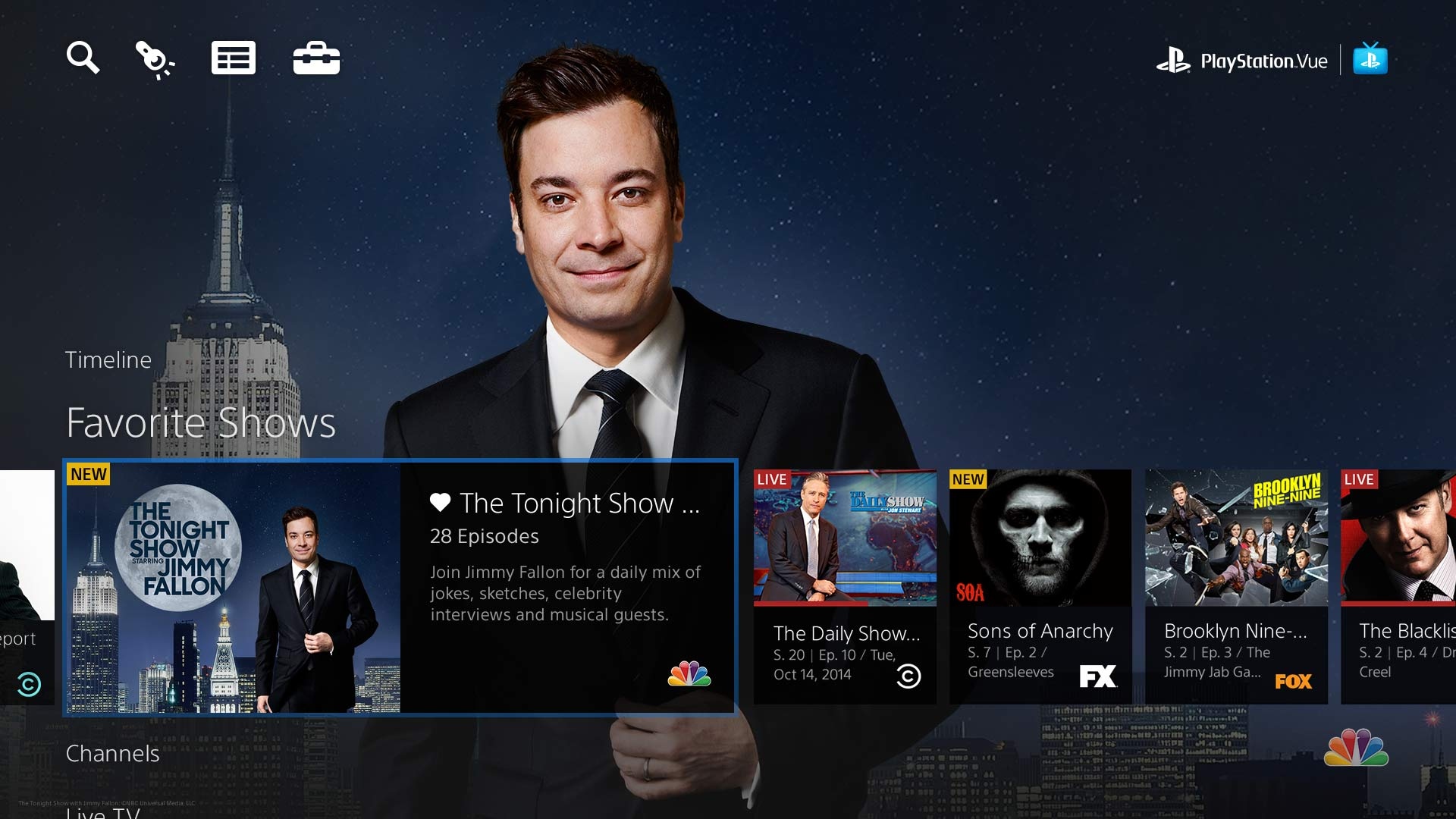 Originally launched in 2015 by none other than Sony, the Playstation Vue is an alternative online only cable service which competes directly with Sling TV. The Playstation Vue provides subscribers access to over five dozen channels depending on the package they choose. The basic package is called 'Access' with sixty plus channels and a price tag of $39.99 a month. Those who want many more choices because they have all the time in the world for premium television can opt for the 'Ultra' package with 100 plus channels for $74.99 a month. Even though you may assume that the Playstation Vue is only worth it with Sony's gaming console (Playstation 4) but that's not really the case. You can stream channels via the Playstation Vue app to just about any device i.e. Playstation 4, Android devices, iOS devices, Roku, Google Chromecast, and Amazon Fire TV with support for more devices coming soon!
What Channels are Available on the Playstation Vue?
As mentioned above the Playstation Vue offers up dozens of channels like Disney, AMC, CNBC, CNN, etc. It's near impossible to accommodate a complete list of channels onto this page, but we've added a screenshot below. However, you're more than welcome to visit Playstation Vue's official website for a complete list of channels to find out if they have what you're looking for.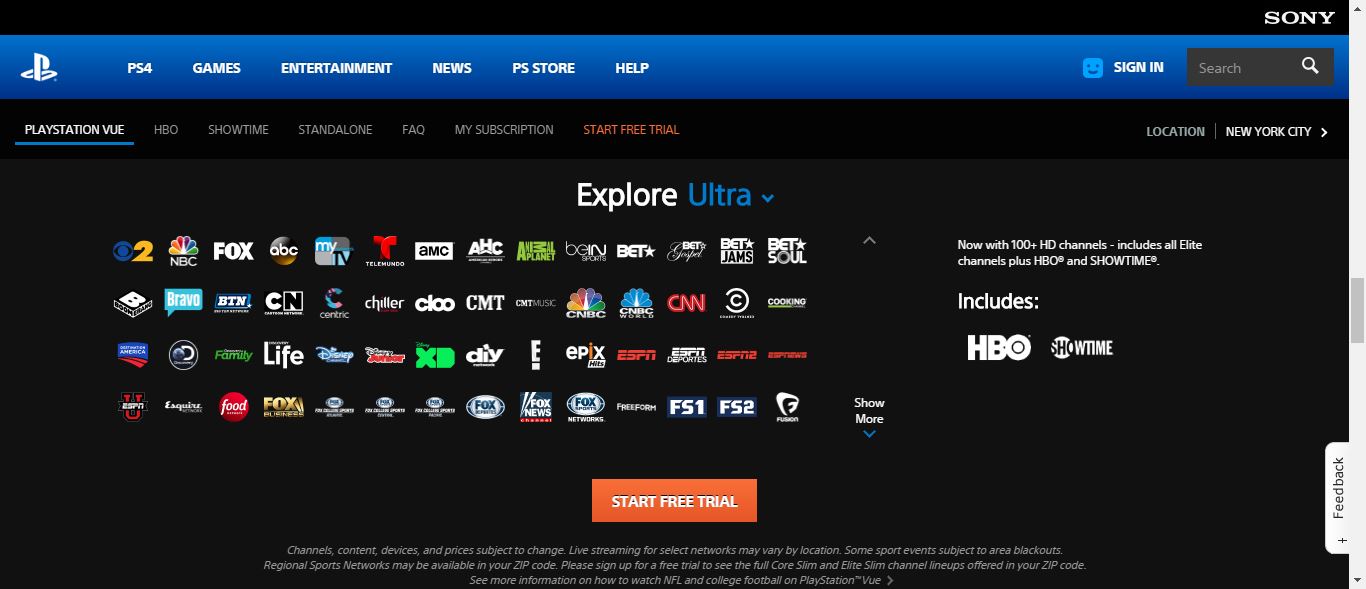 How Much Does the Playstation Vue Cost?
It depends on what you want to watch! If you're broke and just want the bare minimum then the 'Access' Package with 60 plus channels for $39.99 is ideal. However, if you desire more channels opt for the 'Ulta' with 100 plus, and $74.99 a month. In between you've also got the 'Core' package with 70 plus channels for $44.99, and the 'Elite' for $54.99 The major difference between the 'Elite' and 'Ultra' is that the latter has both Showtime and HBO as part of the package. That said you can add these channels on for an extra $15 for HBO and $10.99 a month for Showtime to any other package.
How does the Playstation Vue Work?
The Playstation Vue used to require that you had a Playstation 4 when it was first launched in 2015. However, that's all changed because now you can stream on just about any compatible device by just downloading and installing the Playstation Vue app.
The one drawback to the Playstation Vue is the fact that you can't stream some channels on the go. You will be faced with the dreaded "Mobile Restricted" message. If this ever happens to you, it's because you're not on your home network. So, you'll have to log out, then log into your home network, and then log back into the PlayStation Vue app to stream on your mobile device.
So, is the Playstation Vue worth it?
The Playstation Vue competes directly with Sling TV, but the latter is a few dollars cheaper. The Playstation Vue is still worth it if you want to subscribe to a service that's backed by a big name brand or you want to stream channels while you're gaming. Being supported by a major brand name also means that things will only continue getting better. Though if saving money is your thing and you're not a brand groupie we'd suggest Sling TV.