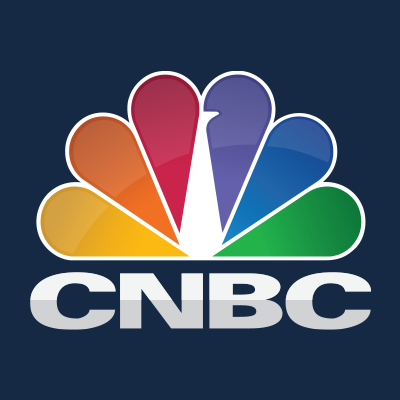 CNBC is a business news television channel owned by the NBC Universal News Group, which in turn is owned by its parent company Comcast founded back in 1989. CNBC is headquartered in Englewood Cliffs, NJ. Most of the news covered is about American businesses and the international financial markets which affect the US. In between, you'll be able to find reality shows and the presidential debate.
Latest statics show that CNBC is available across 93,623,000 households that have a television which works out to be around 80%. Even people who are not into business find CNBC to be incredibly entertaining and informative.
So, whether you're a millennial dropout, enjoy watching shows like The Job Interview or just like keeping your eye on the ticker here is how you can stream CNBC online for free.
Stream CNBC Online via the Official Website
You can head on over to CNBC's official website to stream the channel live via your web browser. However, before you do we think it's important that you know the free streaming is not for everyone. You can only stream free if you're a subscriber to CNBC via your cable service provider. If you're not a subscriber, you can always borrow the subscription details from someone you know who is a subscriber. But if you don't know anyone then the official route is a bust. You'll be better off trying one of the other methods described below.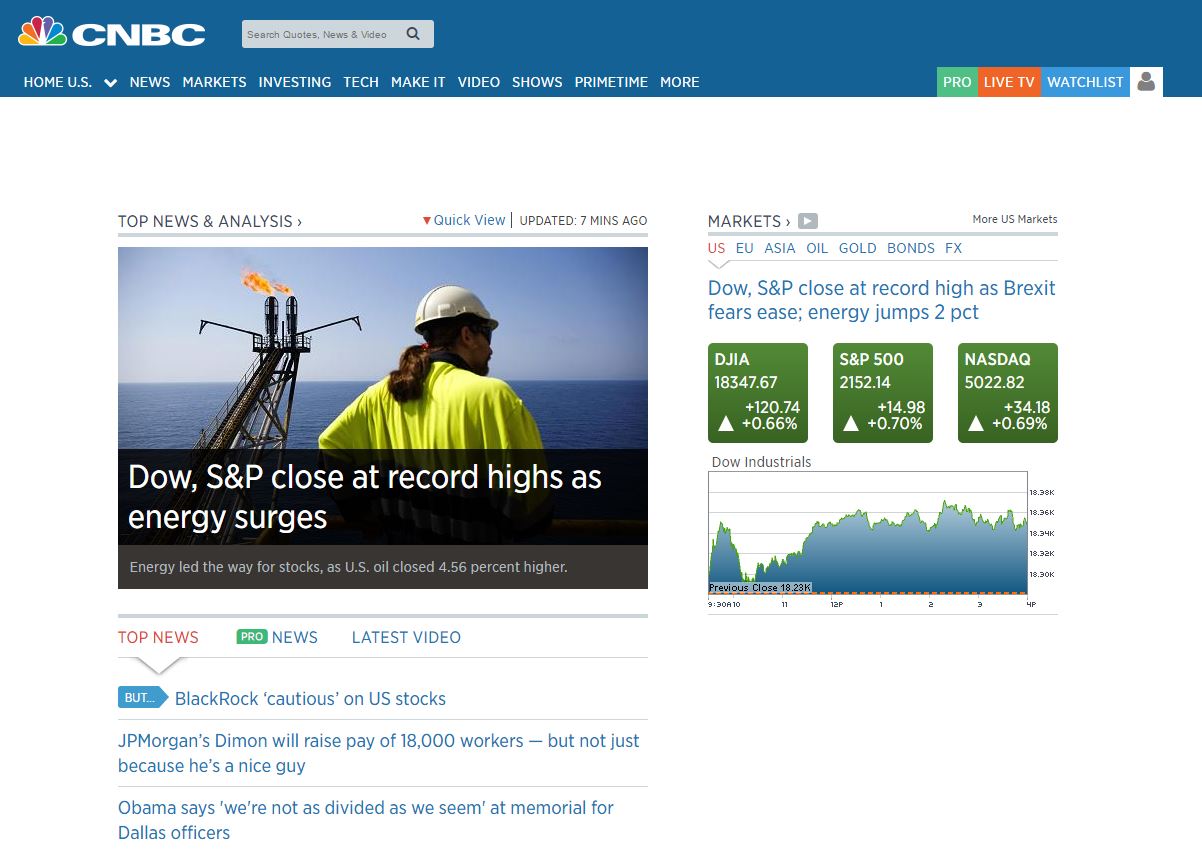 Watch CNBC Online and LIVE via Sling TV
Why get tied down to a cable service provider and your television? After all, you're a business person, and you're on the go which is why Sling TV makes sense. Sling TV is for wheeler-dealers…well not really! It is for anyone who wants to cut the proverbial cord and stream on the go. When you subscribe to Sling TV, you can stream CNBC online for free along with a host of other business, news and entertainment channels like CNN and Bloomberg, all for a neat $19.99 a month. The Sling TV app keeps you rolling even when on the road via your iOS and Android device.
Head over there now to check it out and sign up for the free seven day trial.
Live Stream CNBC Online with AT&T TV NOW
Want to keep up with the financial markets when on the move? AT&T TV NOW live streams CNBC along with a host of other channels via its native apps for an array of devices including ones using the iOS and Android operating system. Subscribers are not bullied into a long term commitment and so they can pay for every month in advance. Though with prices starting at $35 a month its comparatively cheap especially for the busy businessman or day trader perhaps! Try the service for free by clicking below!
Live Stream CNBC via fuboTV
fuboTV is one of the leading cord cutting services which amongst other networks streams CNBC Live. Whether you're an investor, a casual trader or spend your time watching businss news being able to stream the network on the go is vital and that's where fuboTV can help as a cord cutting service. Thanks to numerous apps for everything from your iPhone to Android tablet you can watch the news on the go. fuboTV offers the first 7-days as a free trial after which you're charged $44.99 a month. Not a bad deal for any budding business person!
CNBC on PlayStation Vue
The PlayStation Vue is like Sling TV in the sense that you'll cut the cord and stream CNBC live on just about any device in addition to the PlayStation console. However, it's twice the price at $40 a month for the basic package. Though if you're looking for an alternative to Sling TV and have extra cash to burn because you're a high-flying stock trader then be our guest!
What about free streaming websites?
Yes, there are a few, and they mostly stream CNBC live or several versions of it. However, it's illegal, and we wouldn't recommend that you use those services because even your hefty stock portfolio wouldn't help with getting you out of prison.
Last Updated on by Exstreamist