It's been called the greatest network of all time and it would be a solid case, if made to say that HBO was anything but incredible. The network brought us The Wire, The Sopranos, Game of Thrones, as well as Girls, Veep, The Deuce, Silicon Valley, HBO Boxing, The Young Pope and many more classic, or soon to be classic programs. It's one of the reasons people are willing to pay upwards of twenty dollars per month for the privilege of watching HBO.
Though not fast enough for some, HBO has been at the forefront of only video streaming for a while now. HBO Go is the model on which many cable channel apps have been built. Here are some of the most convenient ways to watch HBO online for free, or with a subscription.
Add HBO to a DIRECTV NOW Account for 5 Bucks
DIRECTV NOW is the only place we know of where HBO only costs $5. It includes a ton of cable channels available for streaming and you can add premium channels like HBO for a small fee. Pretty great huh? There's a week-long free trial so give that a try and see if that works for you. If you're an AT&T Unlimited customer you can get DTVN for even cheaper! See the link below for more details.
Try DIRECTV NOW Free for 7 Days
Live Stream HBO with Sling TV
HBO is part of Sling TV's premium package. What is Sling TV you ask? Well, it's an alternative to cable that costs $20 for access to networks like ESPN, Lifetime and Food Network online without a cable package at all. It's 20 bucks more for HBO.
Head over there now to check it out and sign up for the free seven day trial.
Are HBO Series on Netflix or Hulu?
Nope. HBO pulled its content from Netflix long ago and never looked back. It's not on Hulu either so let's just move on. It's a common question though so don't feel bad for wondering.
Watch HBO Online with HBO Go or HBO Now
Probably the best way to watch HBO online is with one of their apps, HBO Go or HBO Now. The only difference these days is how you sign up. With HBO Now you can pay outside of a cable package, about 15 dollars per month and you get access to all HBO content as it airs.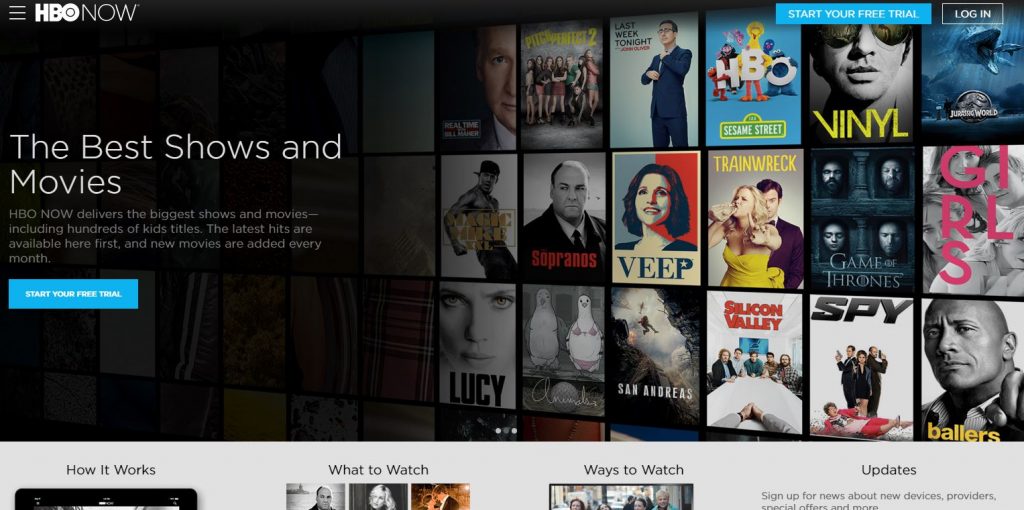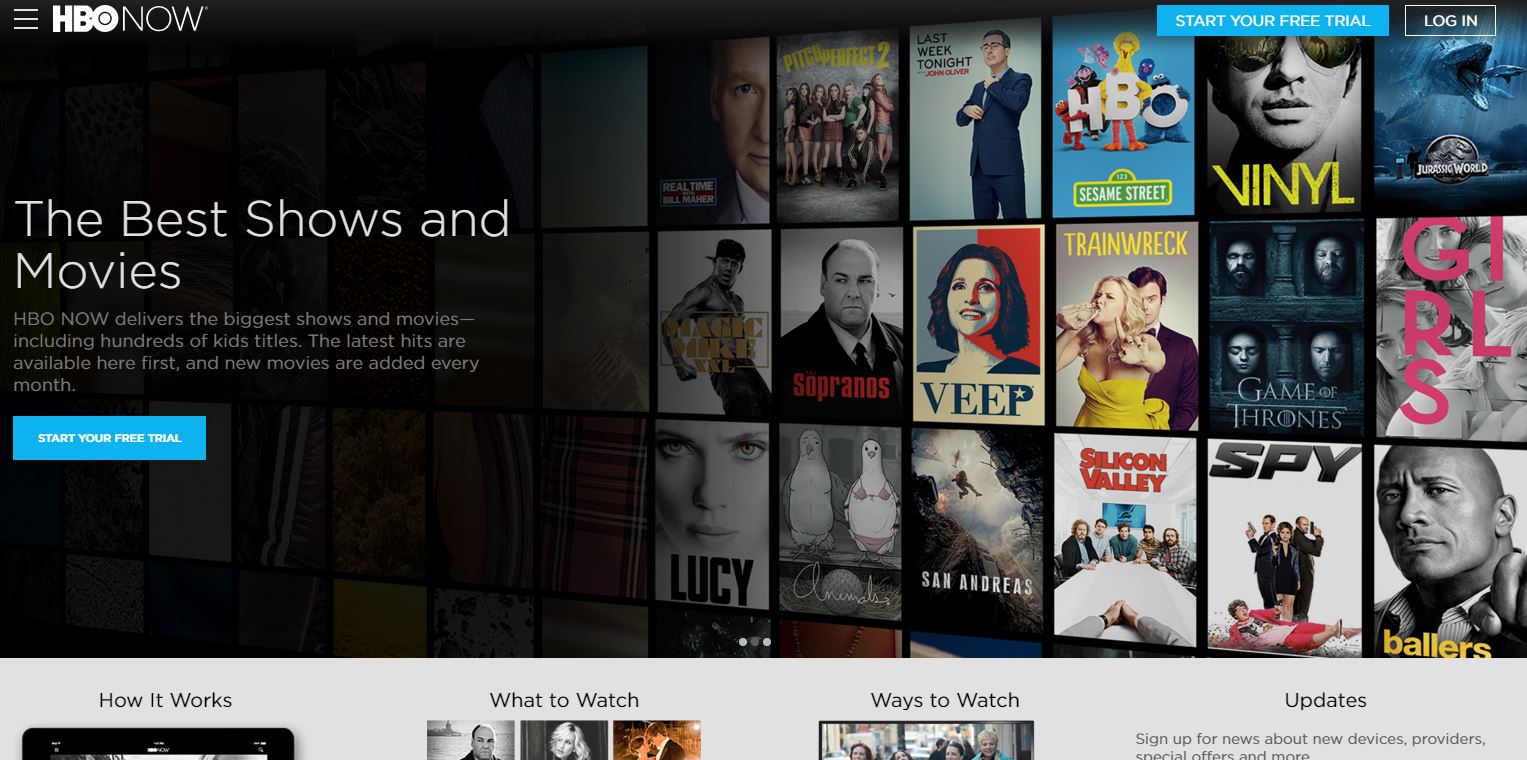 HBO Go on the other hand is the app you'll get if you're a Comcast, DISH or other cable subscriber. They're essentially the same thing though.
HBO's apps are beautiful and stand out against other network offerings. It's available on most major gaming consoles like Xbox and Playstation as well as almost every device out there.
Download Full Episodes on Amazon, Watch Older Episodes with Prime
Amazon struck a pretty great deal with HBO in 2015 where all of their older content is available to Prime users to stream absolutely free. New stuff like Game of Thrones and other programming isn't available but if you just want to watch The Wire online you can find it on Amazon.
If Prime isn't your thing and you really only want to watch a handful of HBO programming online or streaming you can just download individual episodes on Amazon for a few dollars apiece. You can catch a price break if you pay for an entire season.  Remember, these aren't the newest episodes. HBO delays them a bit so careful of that.
Can you think of another way to stream HBO content online? Leave us a comment and we'll update as the facts change.