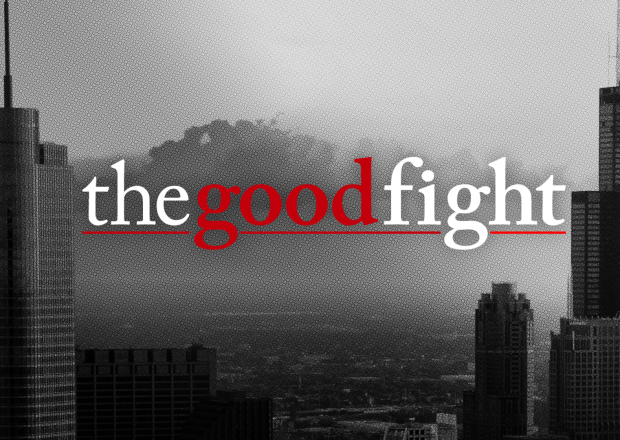 The Good Fight is a legal and political drama produced exclusively for CBS and will be available on Paramount Plus. It is the very first original scripted series for All Access, and it's a spin-off of the hit show 'The Good Wife' which was created by Robert and Michelle King. The first season has ten episodes. The Good Fight follows Diane Lockhart played by Christine Baranski, a lawyer who finds herself forced out the law firm she worked for all her life. Apparently, she resigned but soon discovers that her life savings have been destroyed by a scammer in a Ponzi Scheme, but the law firm won't let her take back the resignation. So, she ends up joining another law firm run by Lucca Quinn. What you then experience is lots of drama, courtroom antics, and crooks people put behind bars!
If courtroom drama with a hint of politics is your thing then here is how to watch The Good Fight online!
Stream The Good Fight with Paramount Plus
Paramount Plus gives subscribers to the service access to all of CBS' programming. Since The Good Fight is apparently meant for Paramount Plus it stands to reason that you'll be able to find all the episodes you want to watch as soon as they are aired. Plus, the service's app will allow you to stream The Good Fight on your mobile device. All Access will set you back $6 a month, but along with The Good Fight, you can watch other hit shows like Elementary, NCIS, Big Bang Theory, etc.
 Live Stream The Good Fight Online with Sling TV
While Sling TV streams dozens of channels like AMC, CNN, Disney, etc. CBS is not one of them. So, you'll not be able to stream The Good Fight with a Sling TV subscription. That said Sling TV allows you to stream hundreds of hit TV shows on your computer and mobile device. So, it's certainly worth $20 a month for the basic package. Though consider upgrading if you want a complete cable replacement.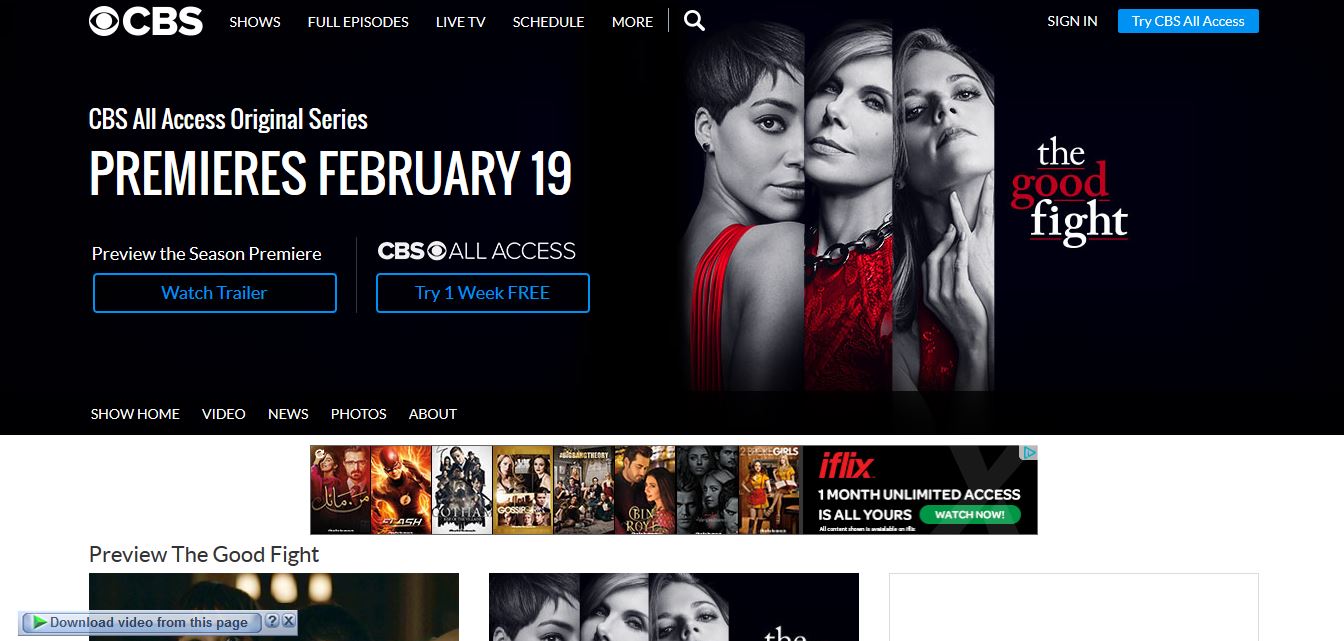 Stream The Good Fight with AT&T TV NOW
AT&T TV NOW is owned by AT&T and streams dozens of channels across every one of its subscription types. Unfortunately, since CBS is not included, you'll not be able to stream The Good Fight. Though subscribers can still enjoy a near perfect cable replacement with no data charges for streaming!
Streaming The Good Wife on Netflix, Hulu, and Amazon
Its been a long time since we've seen CBS shows on Netflix and for a good reason. The network has pulled out all their shows from Netflix and since then has been promoting their own streaming service.
Hulu might get The Good Wife owing to an agreement with CBS. However, it's going to be via Hulu's live streaming service which is yet to be announced. So, subscribers will be able to live stream CBS via Hulu whenever that happens.
Episodes of The Good Wife should be downloadable from Amazon Prime when it becomes available. However, expect to pay a few dollars per episode for the privilege.
https://www.youtube.com/watch?v=Sv7BEXo0YjI
Other Methods of Streaming The Good Wife Online for Free
If you're too broke to spend $6 a month on Paramount Plus, you still shouldn't tempt fate by trying to use a pirate stream or torrent! Honestly, get a job and subscribe to a legal service or risk spending the rest of your days reading the newspaper to Big Bubba!