The Good wife has been on a solid run over the past six seasons. With both mass and critical appeal, the show has quickly gone from humble beginnings to television powerhouse.
CBS started the show in 2009, that follows the life of political wife Alicia Florrick as she watches her husband arrested and put behind bars for a corruption scandal. Following the arrest, Florrick returns to her previous role as a defense attorney to rebuild her own career and begin working to improve her own reputation.
The show track's Florrick's career and her complicated and political dynamics. She knows how to work a meeting, make friends, combat her enemies and grow her own success, but it certainly isn't easy for her!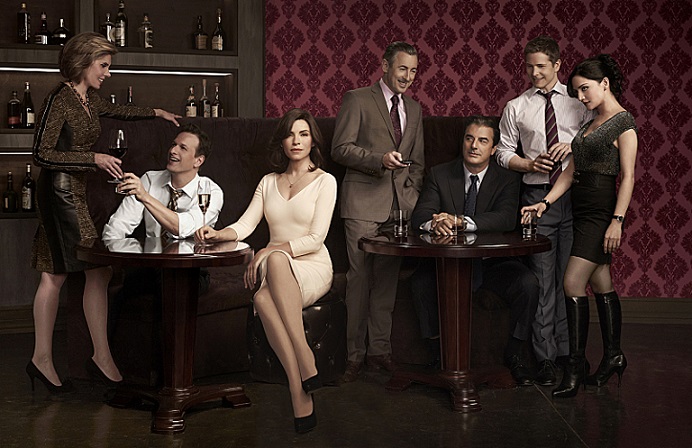 The show's creators have recently announced they want to run, if the positive ratings remain, the show for seven seasons, meaning they've got one following their current sixth season planned. With that in mind, I'm willing to bet many folks will want to catch up to be able to enjoy the final, or perhaps even just start watching to see what everyone else is talking about.
The Atlantic and TIME have both stated that they feel The Good Wife is one of the best dramas currently on television. The show's early seasons were well received critically, and have only continued to improve through later seasons (see their scores on Metacritic here).
Where to watch The Good Wife online:
Updated 10/15/2015: With the fall TV season upon us, there are a few updates on how to stream The Good Wife online, including season six.
Paramount Plus: The Good Wife airs on CBS, so naturally they make it available for Paramount Plus subscribers. For those not subscribed to Paramount Plus, CBS does allow viewers to watch 15 episodes for free.
Stream The Good Wife on Hulu: A Hulu Plus subscription is going to be your best bet right now if you're hoping to stream the prior seasons of The Good Wife. The first six seasons of the show are currently available for Hulu Plus subscribers, certainly worth the monthly subscription.
Amazon Instant Video: Amazon Prime members will be happy to know that the first five seasons of The Good Wife are on Amazon Instant Video
. While season six isn't available on instant video for Prime subscribers, you can buy the most recent episodes for about $2 a piece.
iTunes: While not free, for those who prefer Apple, The Good Wife, all the way up through season six, is available to purchase in either full season format or individual episodes.
Google Play: For about the same price as Amazon, you can buy episodes of The Good Wife from Google Play's library. All episodes are currently available for purchase here as well.
Is The Good Wife on Netflix? Unfortunately not at this time, which is a bit of a bummer for a lot of people subscribed to the service, but it does seem that CBS shows rarely end up on Netflix these days, likely having a lot to do with CBS focusing on both their own app as well as their relationship with Hulu.
For those more traditional fans, you can still buy The Good Wife's DVD Collection
 if you're hoping to get a sneak peek into all the behind the scenes goodies, deleted scenes and candid cast interviews.
Watch The Good Wife's first season trailer below: