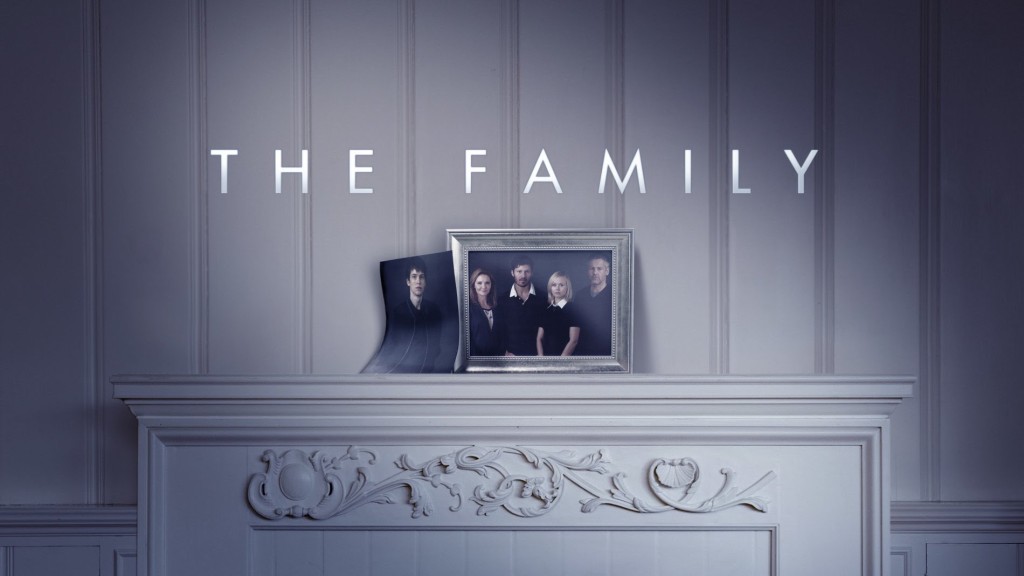 If I told you there was a new dramatic series called "The Family" on ABC what would you think it was about? It could be a comedy, a tragedy, it could be about the mafia or a simple family in Colorado. Well it's none of those things. Vague titles aside, The Family centers on a politician's son who disappears and then returns years later. Mystery swirls around the kid– "is he who he says he is?" You'll have to watch The Family to find out. The show stars Joan Allen as Claire, Alison Pill as Willa, Margot Bingham as Sergeant Nina Meyer, Zach Gilford as Danny, Liam James as Adam, Floriana Lima as Bridey, Madeleine Arthur as Young Willa, Rarmian Newton as Young.
There are many ways to get ABC content, including The Family online or streaming to the device of your choosing. Here are a few of them.
Is The Family on Netflix or Hulu?
Netflix does have some ABC programming in their lineup due to their deal with Disney (the parent company of ABC). But they do not have The Family available for streaming at this time. It's a new show so it may take a few years to appear on Netflix.
Hulu also does not yet have a landing page for The Family but may in the near future. Check Hulu for The Family sometime in late 2016 to find out if you can stream it there.
Watch The Family on ABC.com or Their Official Website
ABC has new episodes of The Family available on their official website. Here you'll get clips and synopsis for the show along with the option to stream the show for free. Now, you will have to watch some commercials so hopefully that works for you. It's great that you don't have to download anything or sign up for an app like some other networks make you do. But if you want to stream The Family for free on ABC.com you'll have to watch commercials.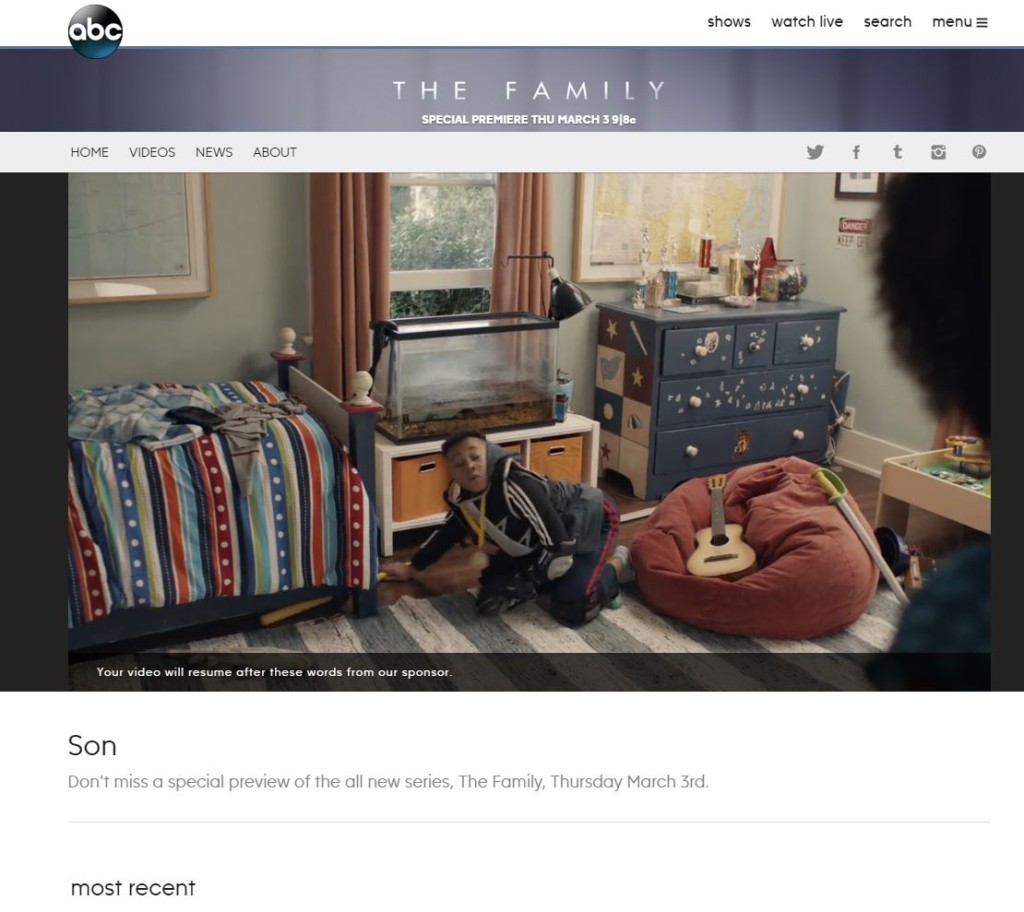 The other option is to download the Watch ABC app for free and stream The Family from there. Like the website, you'll only get the most current episodes and you'll be subject to the same commercials everyone else has to deal with.
One of these two options is probably your best bet as long as you live in the USA. For Canada, Mexico and other countries you're probably out of luck with the legitimate option on ABC.com.
Download and Live Stream Full Episodes of The Family
If you'd rather download full episodes or entire seasons of The Family to your computer for live streaming you can always get them from a digital retailer like Amazon, iTunes or Google Play. They typically appear the next day after their air and cost about three dollars to purchase. You can actually sign up for a season pass if you'd rather, and that will get you the episodes a bit cheaper.
One great option for you might be a free trial of Sling TV who offers a one week trial of Sling TV that you can cancel any point. You'd have to upgrade the account to get ABC live streams, but still a great option if you want to watch 'The Family' live.
Can you think of a better way to watch The Family online for free without breaking any laws? Leave us a comment below with your thoughts.