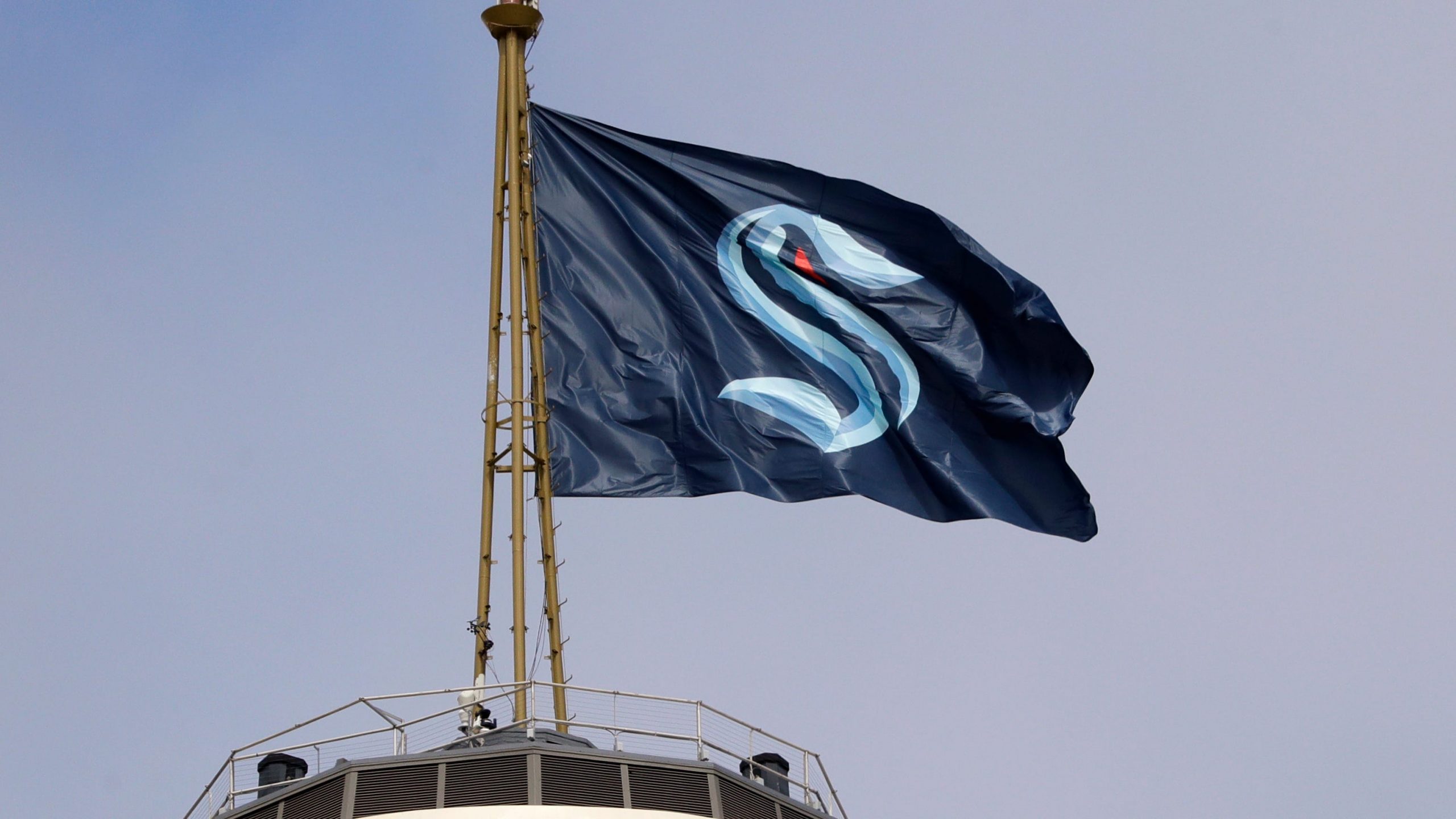 If you live in Seattle or have followed hockey for more than a few decades, you know that America's Coffee Capital hasn't had a professional team since 1975, when the Seattle Totems skated out of the rink for the last time. But, to the joy of hockey fans everywhere, that's finally changed. The NHL approved a new team in 2018 and, in 2021, the Kraken will emerge from the abyss of nothingness to dominate the ice at Climate Pledge Arena.
Seattle Kraken is owned by billionaire David Bonderman, sports broadcaster Tod Leiweke, and Pirates of the Caribbean producer Jerry Bruckheimer. These three comprise the Seattle Hockey Partners organization, although the team has a handful of minority partners, including Amazon CEO Andy Jassy. 
The Seattle Kraken inaugural team roster consists of talented players from the US, Canada, Finland, and Sweden, and Germany and boasts the first-ever African-American full-time announcer in NHL history, Everett Fitzhugh.
Are you ready to watch the Seattle Kraken make history in 2021 and beyond? You are in luck because the following streaming services can put you up close and personal with your new favorite team, and you won't even need season tickets to watch all of the action unfold.
Sling TV Makes It Easy To Watch Seattle Kraken Games Online
The National Hockey League regular season consists of 82 games (56 during 2020/21), many of which you can stream online via Sling TV and its vast selection of sports-centric services. Starting in the 2021/2022 season, ESPN and its sister network ABC will be the home of many NHL games. You can also catch some games on NBC and NBC Sports; both channels will have access to through Sling. To get the most action on and off the ice, make sure to sign up for Sling's entire selection of television services (Sling Blue + Sling Orange) plus the Sports Extra package, which features the Seattle Kraken through the NHL Network. You can expect to pay around $61 per month plus taxes and fees, and you can cancel at any time.
ESPN, NHL Network, and more are all on Sling. 
Access The NHL Network and Seattle Kraken On Fubo
Fubo features more than just football. The sports-focused streaming service also brings you the Seattle Kraken in their inaugural year and beyond with live access to the NHL Network, NBC, ESPN, ABC, and more. If you still need more sports, Fubo's $64.99 monthly package helps you cut the cord with the NFL Network, NBATV, FOX, and international sports network beIN. You can watch Fubo on just about any connected device, including your Samsung Smart TV, Roku, and Amazon Fire TV.
Fubo means business when it comes to sports.
Hulu + Live TV Gives You Seattle Kraken Games (And You Can Bundle, Too
!)
Hulu + Live TV carries a huge chunk of hockey games each year on a variety of channels, including NBC, ABC, and ESPN. And starting in the 2021 season, you can stream out-of-market Seattle Kraken games when you bundle Hulu with ESPN+, which also comes with Disney+, starting at $71.99 per month. When you get the Disney Bundle, you get more than 75 channels and, when you don't want to watch what's on at the moment, you'll get lightning-fast access to a massive streaming library, complete with sports specials and documentaries. Scroll over to Hulu's sports tab to see what's on live at any given moment from the NHL, NFL, NBA, NCAA, and more.
Start your hockey season off right with Hulu + Live. 
If The Seattle Kraken Make It To The Stanley Cup Playoffs, You Need ESPN And TNT
When you're really enthusiastic about your team, you'll want to confirm that whatever streaming service you sign up for has access to TNT, ESPN, ABC, TBS, and NBC. Each of these channels might have playoff games, although the yearly schedule isn't announced until later in the season. Each of the above streaming services give you access to all of these channels. If you're looking for more options, consider YouTube TV or DirecTV Stream, the latter of which gives you access to Roots Sports Network.
NHL App Has Seattle Kraken Live Via Streaming Audio Broadcast
If you have an iPhone or Android, you can download the NHL app and enjoy a breadth of content not available anywhere else. Directly from the app, you can check scores from around the league, listen to both home and away broadcasts through Android Auto and Apple CarPlay, and even enjoy live game simulation with real-time game data. The best part: you can customize your app to feature Seattle Kraken.
You Can Use A VPN To Watch Seattle Kraken 
No matter what streaming service you use, Seattle Kraken games are subject to regional blackouts. If you live in the Seattle area, you may not be able to watch some games. You may be able to sidestep this unfair restriction by downloading a VPN. A virtual private network allows you to surf the web and stream content from one of thousands of servers across the globe. More importantly, a VPN safeguards your personal data. Try our top pick, NordVPN today. 
When you're ready to watch the Seattle Kraken, don't rely on luck alone. It takes work to watch every NHL game, but those streaming services and apps above are a great place to start.
Last Updated on by Exstreamist