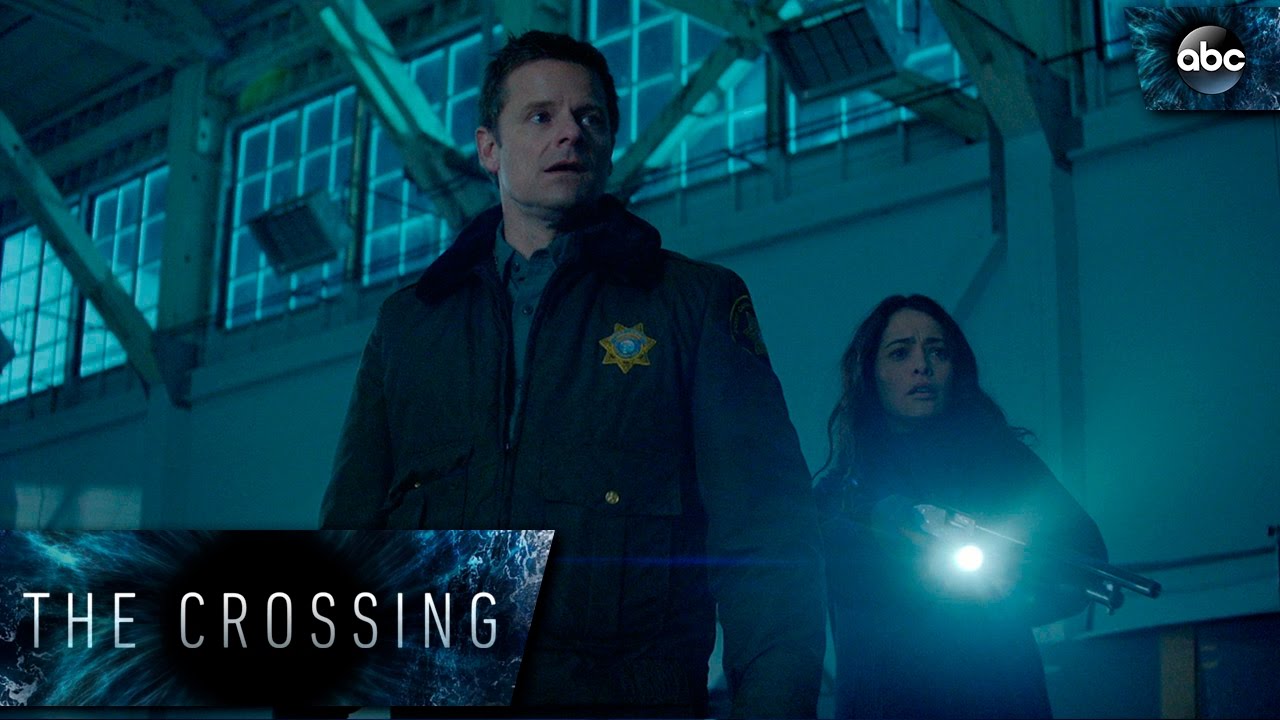 What happens when 500 illegal aliens wash up onto the shores of a small fishing community in America? Obviously, these illegal immigrants are escaping war, but it's not war in the Middle East or Africa but right here in America. The Crossing is a science fiction series produced by ABC. It is about 400 illegal aliens who are fleeing war in America but 150 years in the future. Yes! These are time travelers but don't expect them to tell you who will win the World Series next year or even a hundred years from now. Apparently, the world isn't such a good place over a hundred years from now, and it's up to the small town's sheriff and the people to find out why that's the case. In doing so, they may find that not all of these aliens are fleeing!
Fans of shows like Under the Dome will enjoy watching The Crossing. Below is how you can live stream every episode of The Crossing online.
Watch The Crossing Online Using the Official ABC App and Website
The ABC Go app, live streams the channel, and fans can catch episodes of The Crossing they may have missed for some reason. The same goes for the official website which can be accessed via any web browser. However, the catch is that you need to be a subscriber to the network for both the app and website to allow free streaming or watching missed episodes. If you're not a subscriber, there is no reason to lose sleep over it because there are other somewhat better ways of streaming the show online below.
Live Stream The Crossing Online with Sling TV
Sling TV gives you the power to cut the cord and stream from your mobile devices, not to mention save a whole bundle of cash in the process. Sling TV live streams dozens of channels including ABC, AMC, ESPN, CNN, etc., via its apps for iOS, Android, Chromecast and Xbox One. The service starts at $20 a month, but you'd probably want to upgrade to a package which includes ABC to live stream The Crossing. That said it's still way cheaper than cable.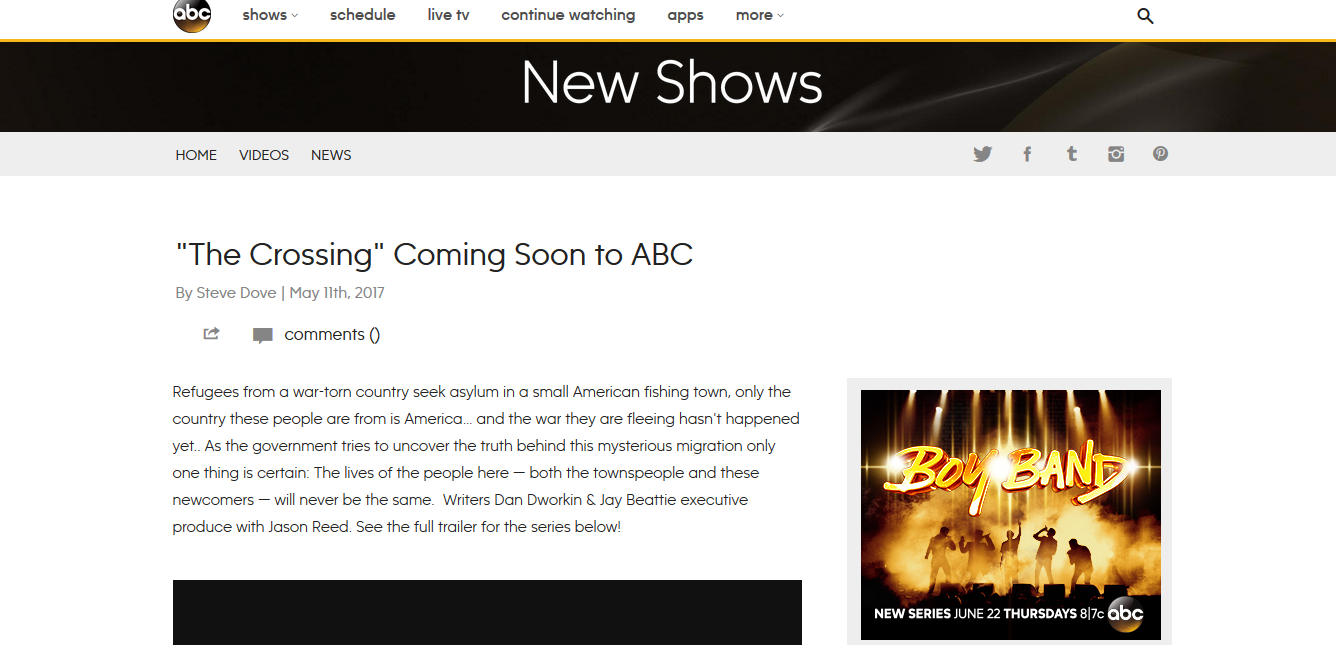 Watch The Crossing Online with AT&T TV NOW
AT&T TV NOW is yet another cord-cutting service, but AT&T owns this one. Similar to Sling TV, subscribers to the service can live stream The Crossing as well as dozens of other hit TV shows, news, and live sports via native apps for an array of devices. Though AT&T TV NOW starts at a slightly steeper $35 a month but they even the odds by throwing in free data for streaming!
Streaming The Crossing on Netflix, Hulu, and Amazon
Netflix has as of late not received much love from ABC, and we don't expect that to change anytime soon. If you are a Netflix subscriber, there is a good chance that you'll not be able to live stream episodes of The Crossing anytime soon or ever perhaps.
Hulu is partly owned by ABC's parent company which is why you can expect all the latest episodes of The Crossing to be made available the very next day. However, we've not received any official word yet this is just speculation based on how many other ABC shows have made it to Hulu and their relationship with the company.
You should be able to download complete episodes and eventually the whole season of The Crossing from Amazon Prime. While we shouldn't be the ones telling you how to manage your money but $2.99 an episode is pretty steep. Though you always have that opportunity to watch an episode once downloaded at any time even if your parents turn off the internet for some reason!
https://www.youtube.com/watch?v=9LMkHLt1rx8
Other Methods of Watching The Crossing Online for Free
The Crossing is a copyrighted show and watching it illegally is a crime. Maybe not as bad becoming an illegal immigrant which you'd have to with the FBI hunting you down. So, unless you want to live the rest of your life across the border, we'd strongly advise against using any free streaming services.