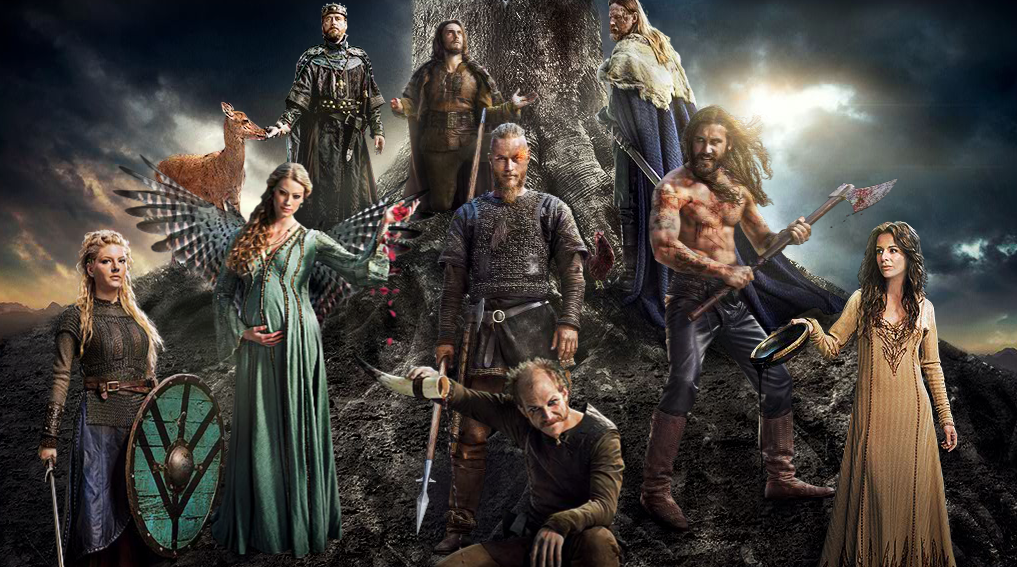 Are you a history buff? Well, the modern version of the History channel probably isn't for you! We kid but the channel has taken a turn for the worse in recent years if actual history is your thing. Reality programs pay the bills but they don't make us any smarter. Vikings may be a happy medium for the History channel because it takes real history, twists it a little bit and makes it entertaining all wrapped up in a compelling story that involves violence, sex, drugs and pillaging. Sound interesting? It is.
Vikings is one of History channel's most successful programs ever and they have several options for watching the show online. Here are just a few of the ways you can stream History's Vikings for free.
Watch Vikings Live with Sling TV
Another great option is a bit of a larger commitment. Sling TV is a new alternative to Cable that allows you to subscribe to several channels for a mere $20, including History Channel and Vikings but also most other cable networks like Adult Swim and FX. It gives you live television so you can watch online just like you would on a traditional television. Head over there now to check it out and sign up for the free seven day trial.
Streaming Vikings Without Cable Using AT&T TV NOW
If you're fed up with the high cost of cable bills and feel like storming Comcast's castle you can always switch to a service like Sling or AT&T TV NOW. It includes a ton of cable channels all for a low price of just $35 bucks to start. No commitment and they have a 7 day trial period. Give it a shot.
Amazon Has Vikings for Free with Prime Streaming
Head over to Amazon Prime now if you're already a subscriber. Or sign up. It's one of the best deals on the web anyway. Get all of Vikings streaming free there.
Is Vikings on Netflix or Hulu?
Vikings is not on Netflix at the moment. In fact, most History channel shows are not streaming on Netflix currently. You can always get the DVDs from Netflix if you have that as part of your plan but you can't stream Vikings on Netflix.
Hulu does have Vikings available to watch online for free with your subscription. You'll have to be what they formerly called "Hulu Plus" but if you've got that then you have access to all the newest episodes of Vikings the day after they air.
Stream Vikings for Free with the History Channel App
The History Channel actually has a decent selection of apps that allow you to stream Vikings to any device you're probably in possession of. Just head over to their official website and download the app for the device of your choosing. The big caveat here is that you have to already be a cable subscriber. History channel doesn't have a stand alone streaming service yet so that's your only option.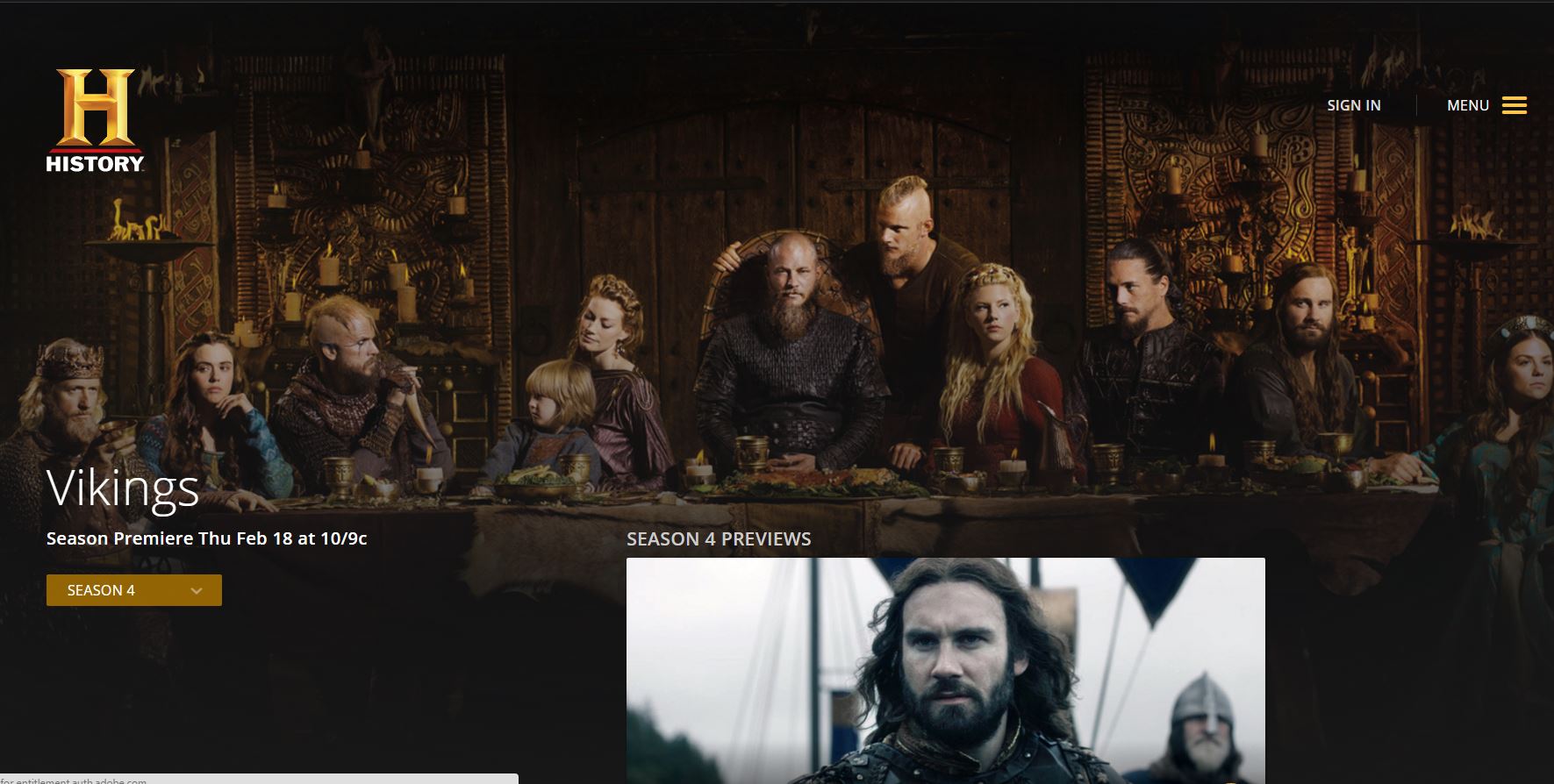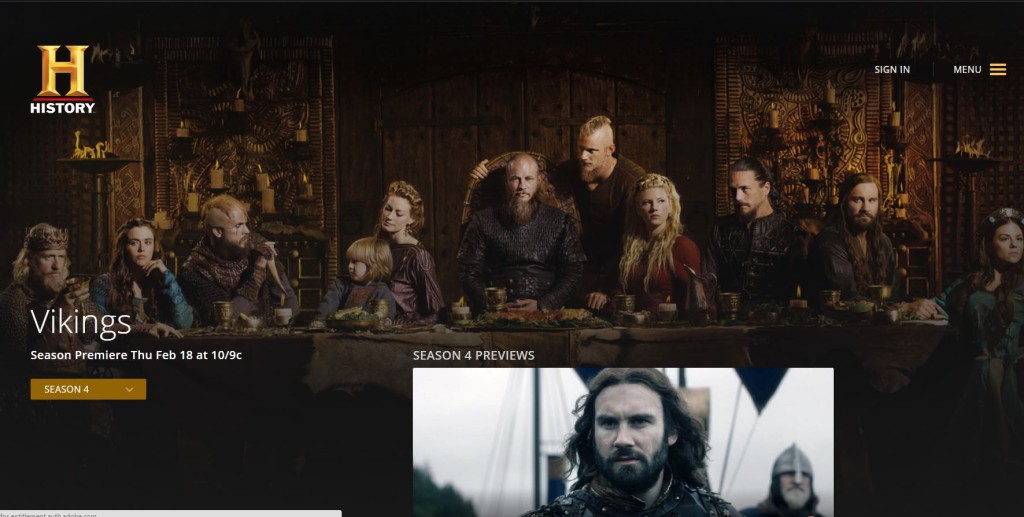 Hey, steal a log in from your parents or grandparents!  You know they aren't using it to watch Vikings online.
Download Full Episodes of Vikings in and Live Stream them in HD
If you're the type of guy or gal that would rather download and own forever all episodes of Vikings then you're in luck because you can do that. Amazon, iTunes and Google Play all offer episodes of Vikings in HD for immediate download or streaming for about three dollars per episode, less if you download a full season. Here's an example on Amazon
. You can also just purchase Vikings on DVD or Blu-Ray for a small price
, actually. Not exactly streaming Vikings online per-say but it might be the best option for you.
Avoid Pirating Vikings
If you're looking for a live stream of Vikings online you'll probably run into some rather shady, malicious sites. These streams often contain viruses and malware and rarely, if ever, have the actual show you're looking for. Google has done a horrible job of weeding these sites out of their index so don't trust anything you find in your favorite search engine. You're also denying the show itself ratings and income that it needs to survive.  Do the right thing. Do what a Viking would do. Wait…