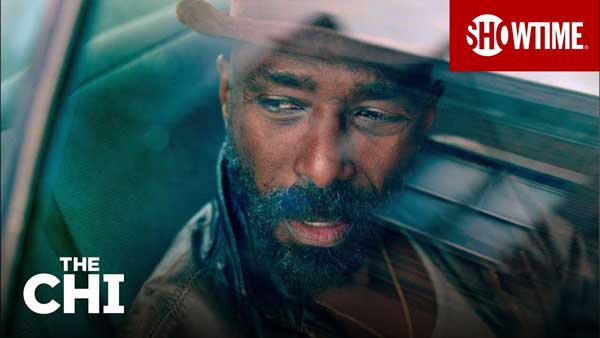 The Chi is a brand new American drama that started airing on Showtime in early January 2018. The story revolves around a dozen characters living on the South Side of Chicago. While the average day sees kids going to school, prepping for exams and hardworking parents heading to work, yet it is a tough neighborhood. Living here requires a certain degree of toughness because of the real danger faced by every man, woman and child. One wrong decision can lead to deadly consequences. The Chi attempts to depict the danger and life of what may be one of America's toughest neighborhoods. It's a coming of life tale of sorts as each resident is linked to the other.
If coming of age stories are your thing, then The Chi will undoubtedly tickle your fancy. Below is how you can stream The Chi online.
Watch The Chi with Paramount+ w/ Showtime
Looking for a new streaming service you haven't tried yet? Try Paramount+ with Showtime and start streaming The Chi right now, and have a ton of shows to add to the que when you're done. They're new to the scene but it's a great overall option for streaming The Chi while getting other great programs and sports as well:
Live Stream The Chi Online with Sling TV
Sling TV is one of the cord-cutting services we were referring to above. The service streams Showtime in addition to other premium channels like HBO, AMC, Syfy etc. Similar to Sling TV you've got to do is download the service's app for your respective smart device, pay for the first month's subscription and start streaming. While packages start at just $20 a month if you want to stream 'The Chi' make sure that it includes Showtime or you can add it on later. You can also live stream via the service for free by clicking the button below.
Try Watching The Chi with a Showtime Addon to Fubo
Similar to Sling, Fubo offers The Chi via a Showtime subscription as well. Give them a try as well:
Streaming The Chi on Netflix, Hulu and Amazon
Netflix used to have just about every Showtime show. However, after the network recently pullout most shows new ones have not made it to the service. So, don't expect to be streaming The Chi on Netflix anytime soon.
Hulu will probably have episodes of The Chi available for streaming. However, you may have to pay extra for their programming.
Amazon Prime should have all episodes of The Chi available for download. Though expect to pay a premium for them which would be around $2.99 an episode!
Try Amazon Prime Free for 30 Days
Watch The Chi Live via AT&T TV NOW
AT&T TV NOW is another cord-cutting service which happens to stream over a hundred live channels. Subscribers can download an app for their respective devices, pay a monthly fee and start streaming right away. However, since the service is owned by AT&T, the added perk is that you don't incur data charges when using the service. Starting at $35 a month it's slightly pricier than its competitor (below) and you'll need to add-on Showtime for an addition $8 a month. That being said you can always boast of being able to stream The Chi on the go!
Other Methods of Live Streaming The Chi for Free
Even though you may live in a tough neighborhood, still don't attempt pirating copyrighted shows like The Chi. Though you could try watching the show at a friend's place!
Last Updated on by Exstreamist