You're in the waning months of your High School experience. The world is against you. You feel alone in life and are ready to get on with your life in college next year.  It's 1AM and there's nothing interesting on TV. You flip through the channels and until you see a slash of color and a few haunting notes of jazz music.  It's Cowboy Bebop, but you don't know what that is yet. Where has this type of television been all of your short life?  You're hooked on Adult Swim.  Oh, and Rick and Morty live there too!
Adult Swim has come  along way since its debut at the turn of the century. What started as a Cartoon Network midnight oddity quickly became it's own channel in just a few years. The network came of age in a time where streaming and watching television online was unthinkable, unreasonable and impossible (56K modems, anyone?).  But today there are several ways to watch Adult Swim.
Watch Adult Swim Live with Sling TV Without Cable
Another great option is a bit of a larger commitment. Sling TV is a new alternative to Cable that allows you to subscribe to several channels for a mere $20, including Adult Swim. There aren't many ways to get Adult Swim online this way so Sling is a perfect way to watch it online whenever you want. It gives you live television so you can watch online just like you would on a traditional television. Head over there now to check it out and sign up for the free seven day trial.
Try AT&T TV NOW Free for 7 Days and Watch Adult Swim Live
Adult Swim is also part of AT&T TV NOW's package. It's a lot like Sling and you don't need cable to use it. Just live stream Adult Swim from your laptop or mobile device with a subscription. You get a 7 day free trial here too if you're done with Sling or something. Lowest package is $35 or so. Not a bad deal when you get ESPNU, College Football and MTV just to name a few.
Are Adult Swim Shows on Netflix?
A few shows from Adult Swim's library were on Netflix along with Cartoon Network's library but they were recently pulled due to a licensing dispute (a story you'll probably hear more and more often these days).
Are Adult Swim Shows on Hulu?
But what about Adult Swim on Hulu?  You're in luck! It's one of the best ways to stream Adult Swim shows online. Hulu recently announced that 23 Adult Swim programs will be made available!  So if you're a Hulu subscriber be sure to log in and search for your favorite Adult Swim cartoon.
Watch Adult Swim Online with the AS App
Don't have Hulu? Adult Swim has an app. You'll need a cable subscription much like HBO Go but it will get the job done very well with both access to a library of Adult Swim shows as well as live streaming of Adult Swim shows.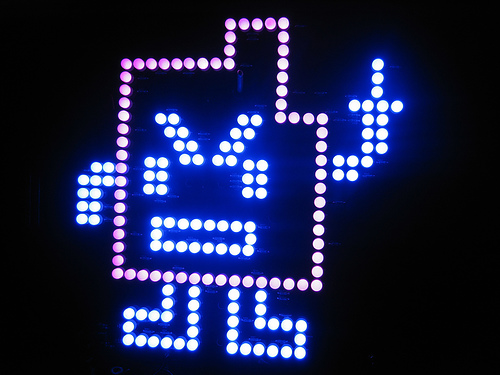 Most Adult Swim shows are also available offline in physical form. Family Guy, Cowboy Bebop, Aqua Team Hunger Force and The Venture Bros. are all on DVD and Blu Ray. This isn't exactly streaming Adult Swim, you could always set up a web cam to your television and stream that stuff anywhere you want!  Okay, that was a little joke. They tell those on Adult Swim, ya know?
Last Updated on by Exstreamist